The Middle East is a region that tends to intrigue adventurous travelers. But it's often written off as an unsafe destination plagued with turmoil– a misconception largely perpetuated by the corporate news media.
While there are certain areas that are genuinely unadvisable to visit, many Middle Eastern countries are completely safe for travel. These nations welcome tourists warmly, with a genuine respect where it is offered in return.
As long as you do your research and take the same precautions you would when traveling to any foreign destination, the Middle East is a fascinating place to explore. It offers incredible history and endless opportunities for adventure.
To that end, we've compiled a list of the 7 safest countries in the Middle East for Americans to visit.
It's based on a combination of research and personal experience, and includes some of the must-see attractions and entry requirements for each country.
READ MORE: The 20 Safest Countries in Africa to Visit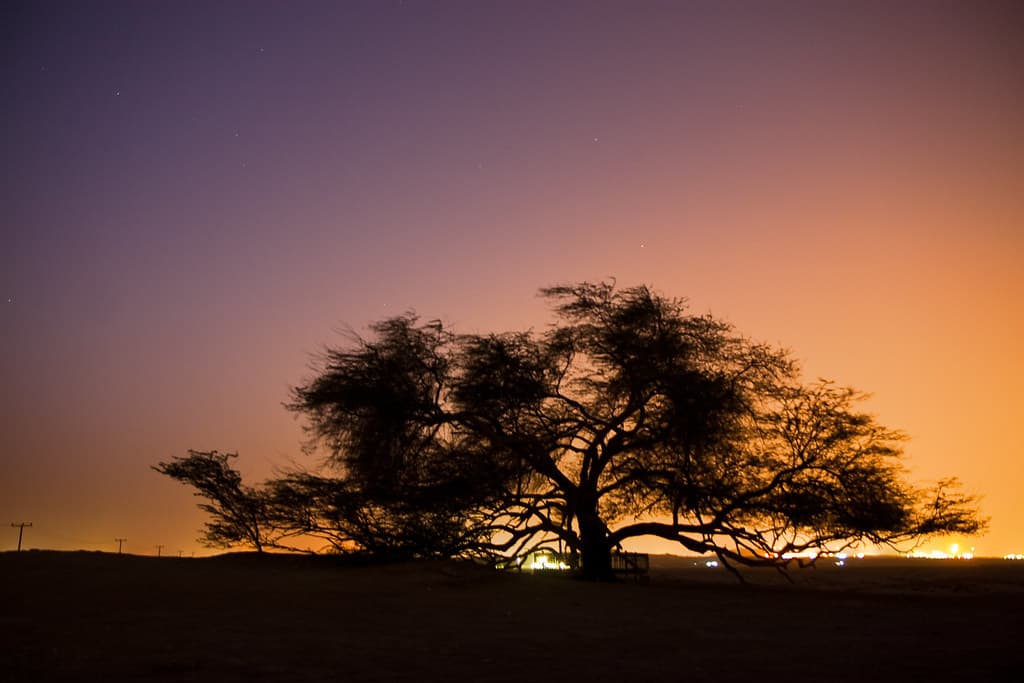 1. Bahrain
Bahrain is an archipelago in the Persian Gulf with many incredible spots to explore.
These include the country's highest point, Jabal al Dukah (also known as the Mountain of Smoke), and the Dilmun Burial Mounds, which has thousands of tumuli (burial mounds) dating back to 2050 and 1750 BCE.
But perhaps the most intriguing place to visit in Bahrain is the world-renowned Tree of Life, or Sharajat-al-Hayat. This 400-year-old tree is located in the middle of the harsh desert, with no apparent source of water.
Local legend has it the tree is granted water by the ancient God of water, Enki, and marks the original location of the garden of Eden!
What Makes Bahrain Safe
The crime rate in Bahrain is relatively low, with violent crime being extremely rare. However, it is important to not let your guard down completely, as petty crimes like theft and burglary are more common.
Politically motivated demonstrations and protests are known to occur here, but they tend to be localized to specific areas and there is generally a visible security presence.
Bahrain Entry Requirements for Americans
To enter the country, you'll need a valid U.S. passport for at least six months prior to your trip and a Bahrain visa, which you can apply for online or upon arrival.
Visa applications require a recent photo, letter of intent for your visit, trip itinerary, and a financial statement that proves you can financially cover the cost of your trip.
READ MORE: 10 Eco Lessons in Quotes from the Lorax (Dr. Seuss' Conservation Classic)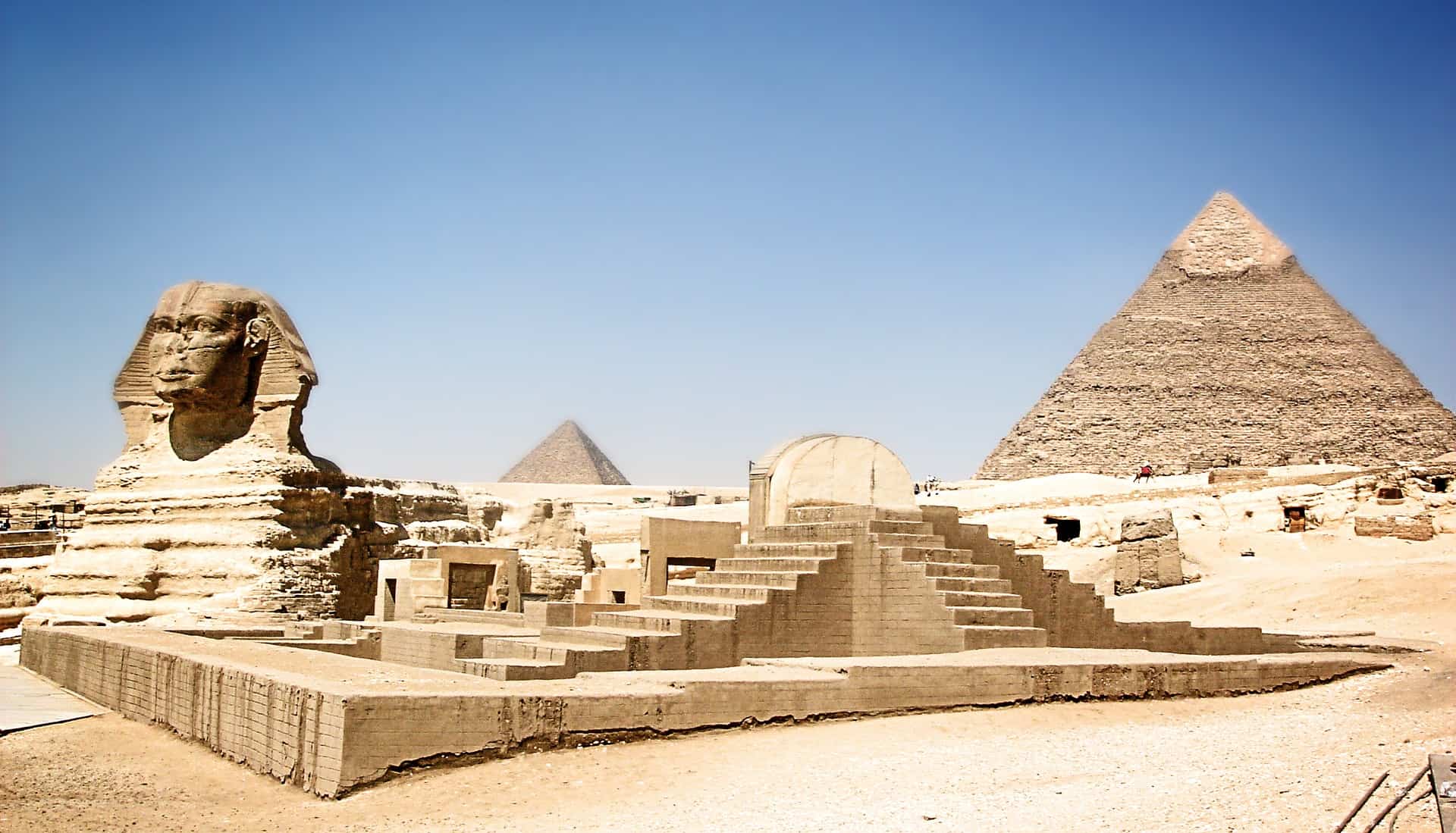 2. Egypt
Egypt is one of Africa's most popular tourist destinations, and therefore one of the safest Middle Eastern countries to visit.
People travel from all over the world for a chance to see the Great Pyramid of Giza and explore the Nile Valley, which is home to the Valley of the Kings, the Great Sphinx of Giza, and the incredible temples of Luxor and Karnax.
Along with exploring the historic capital of Cairo, cruises along the Nile are also incredibly popular. These typically sail between Aswan and Luxor, stopping at Esna, Edfu, and Kom Ombo along the way.
What Makes Egypt Safe
While the past decade hasn't been particularly great for Egypt's tourism due to the Arab Spring and subsequent political issues, the country remains welcoming and safe for tourists.
As long as you stay away from regions like the Libyan border, Western Desert, and Sinai Peninsula (where there is a slightly higher chance of violence), the worst crime you are likely to face is petty theft.
So just remember to stay aware in more densely populated places, like Cairo, as you would in any large city.
Egypt Entry Requirements for Americans
To enter the country, you'll need a passport with at least six months validity as well as a Egypt tourist visa, which you can apply for online.
Single entry visas for a stay of 30 days or less are $25, while multiple entry visas are $60.
You can also get a visa upon arrival at any of the border entry points. Just make sure you have cash, because debit and credit cards are not accepted.
READ MORE: 30 Ways You Can Travel the World Without Leaving Home
3. Jordan
Along with being known as one of the safest countries in the Middle East, ecotourism in Jordan has increased dramatically in recent years.

This is due to an impressive series of nature reserves, including Ajloun Forest, Azraq Wetland Reserve, and the Dana Biosphere Reserve, which is renowned for its biodiversity.
Other great places to explore in Jordan include Jerash (one of the best-preserved Roman archaeological sites in the world), the Dead Sea, and Wadi Mujib. And don't miss Wadi Rum, which is known as "the Valley of the Moon" and offers some truly magical sunsets!
But a trip to Jordan would not be complete without visiting the ancient city of Petra and climbing the 500-step secret trail to get spectacular views of the famous Treasury (Al Khazneh).
What Makes Jordan Safe
Jordanians are extremely generous people and are much more welcoming to Americans than certain stereotypes might suggest.
The Jordanian government also puts a lot of effort and money into making visitors feel safe. You'll see high-profile security measures and a noticeable police presence in tourist regions, so even petty crime rates here are low.
Jordan Entry Requirements for Americans
To be allowed entry into Jordan, you'll need a passport valid for at least six months. You'll also need a visa, which can be obtained online through Jordan's Ministry of Interior website.
You can also purchase a single-entry visa upon arrival at the Queen Alia International Airport and at Aqaba Airport for 40 JOD ($56.50).
READ MORE: The Country of Jordan, The Middle East & Our Culture of Fear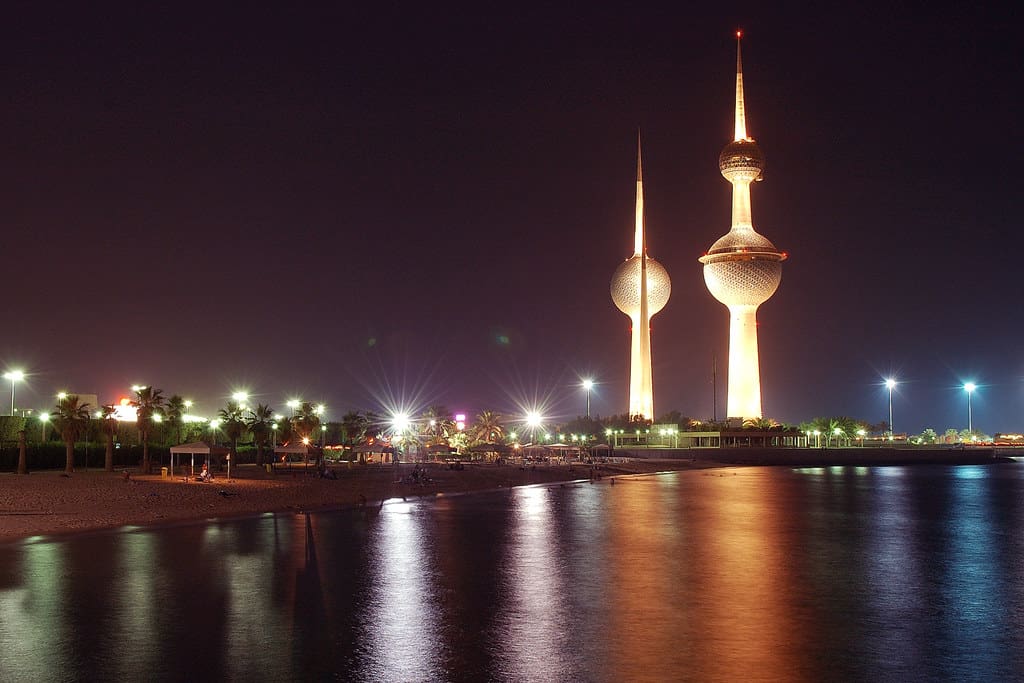 4. Kuwait
Kuwait is an oil-rich country on the Arabian Peninsula that is known for their dynamic cityscapes. There are incredible skyscrapers and impressive architecture, including the Kuwait Towers and Grand Mosque.
To learn more about the history of the country, there are plenty of awesome museums, such as the Kuwait National Museum and the Tareq Rajab Museum of Islamic Arts.
You can also go on a desert safari, visit the Al Kout Beach, or enjoy some traditional food at the Souk Al-Mubarakiya, a traditional souk market.
What Makes Kuwait Safe
Kuwait is a wealthy country with extremely low levels of crime, and the incidence of violent crimes against travelers is negligible.
Some embassies warn against traveling to Kuwait due to terrorism, but there has only been one incident here since 2005. Even that took place at a mosque during Ramadan, and was not a direct attack on foreign visitors.
The biggest threat you're likely to face in Kuwait is on the roads. There is a general disregard for road signs and signals, so it's best to just hire an experienced driver instead of driving yourself.
Kuwait Entry Requirements for Americans
Americans are required to have a U.S. passport that has been valid for a minimum of six months, as well as a visa. The Kuwait online visa is the easiest way to satisfy this requirement.
The travel visa application form requires your personal info (name, address, passport number, etc.) and details of your Kuwait visit.
Once approved, it should be printed out and brought with you to the Kuwait border control.
READ MORE: Biggest Deserts in the World (For Your World Travel Bucket List)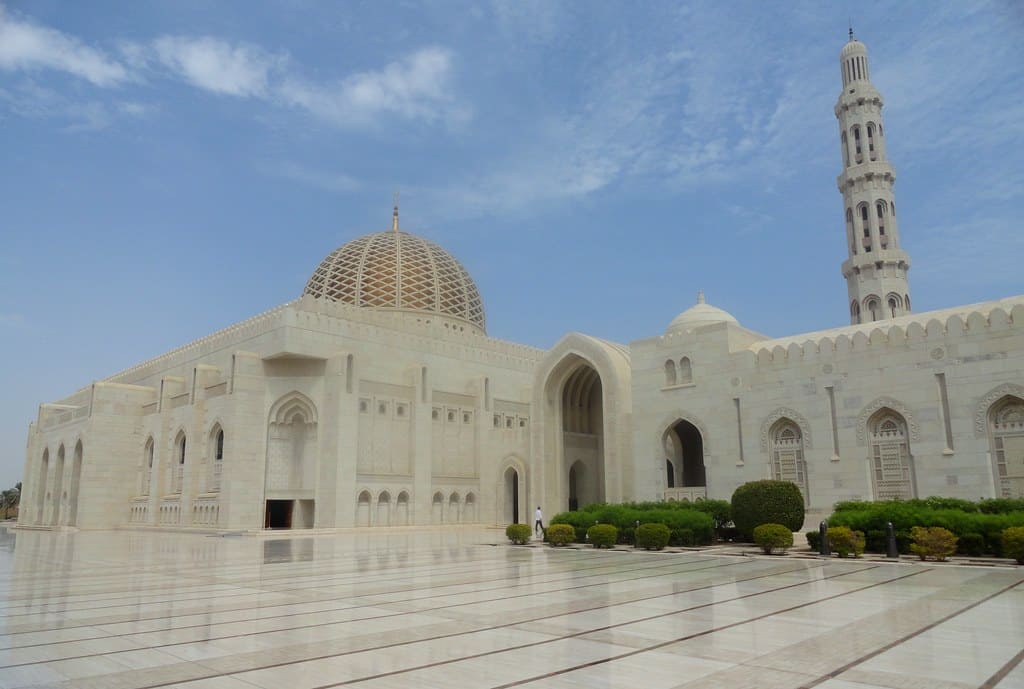 5. Oman
Oman is the oldest independent state in the Arab world, and the country has kept its traditional feel.
As far as things to do in Oman, visitors can explore ancient villages like Misfat Al Abriyeen, tour historical sites like the Niza Fort, and visit the nation's most prominent spiritual site, the Sultan Qaboos Grand Mosque.
For those seeking a bit of outdoor adventure, there are the Jabal Akhdar Mountains, Wahiba Sands, and emerald waters of Wadi Shab offering intriguing landscapes to explore.
What Makes Oman Safe
Oman is known for its friendly people, who are incredibly welcoming to tourists.
This combined with the low crime rate makes Oman one of the safest countries to visit in the Middle East.
In fact, according to the World Economic Forum, Oman is listed as the 4th safest country in the entire world!
Oman Entry Requirements for Americans
Travelers will need a U.S. passport that is valid for at least 6 months and a visa to enter the county.
Visas should be applied for in advance on the Royal Oman Police E-Visa website.
Single entry tourist visas for 10 days cost $53.70, and single entry tourist visas for 30 days cost $101.49.
READ MORE: Masirah Island, Oman: Searching for Sea Turtles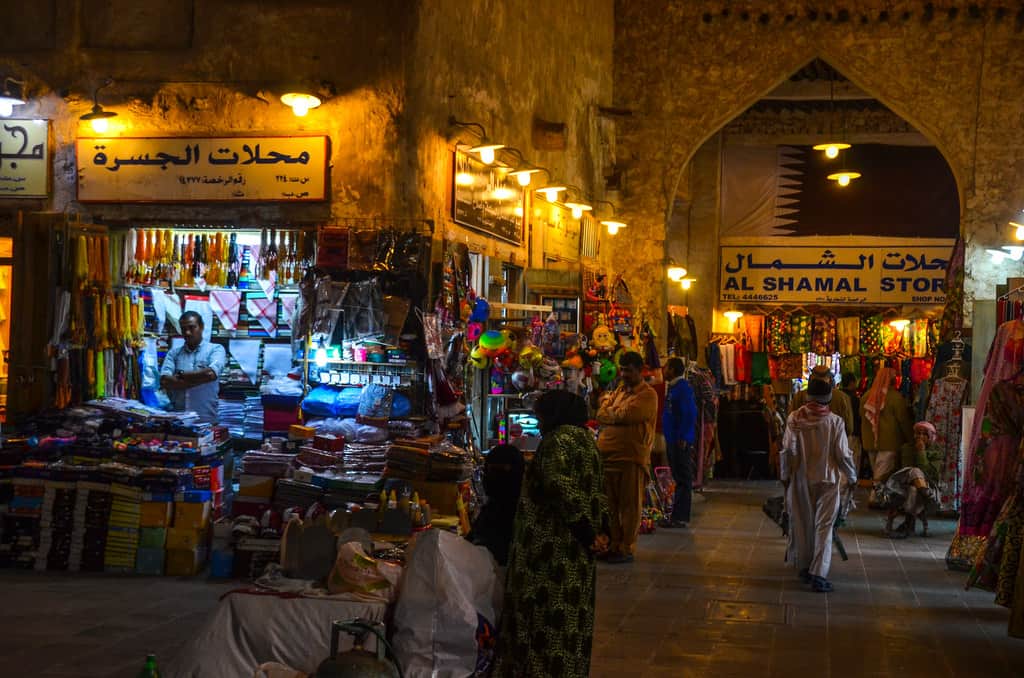 6. Qatar
While Qatar is developing rapidly, the country also has plenty of historical sites. These include the Souq Waqif, the oldest soul in Doha, and the restored Al Zubarah Fort.
Qatar is also known for its thriving cultural scene, which can be experienced by visiting the Museum of Islamic Art. There's also the Katara Cultural Village, which has a variety of traditional cultural festivals, concerts, and international restaurants and cafés.
And of course visiting the famous sand dunes of Qatar is a must. You can go dune bashing across the desert all the way to the sea, and even spend the night in tents sleeping under the stars.
What Makes Qatar Safe
With low levels of crime and rare instances of violence, Qatar is an exceptionally safe country to travel to.
Considering the fact that even bouncing a check is considered a felony here, any instance of crime is taken extremely seriously.
There have been reports of credit card scams in Qatar, so it is recommended to avoid using ATMs outside. But other than that, even the risk of pick pocketing is low!
Qatar Entry Requirements for Americans
To enter Qatar, you will need a passport that is valid for at least six months and a tourist visa.
You can obtain a free visa waiver upon arrival at the Doha International Airport that is valid for 30 days.
READ MORE: Countries that Do Not Celebrate Christmas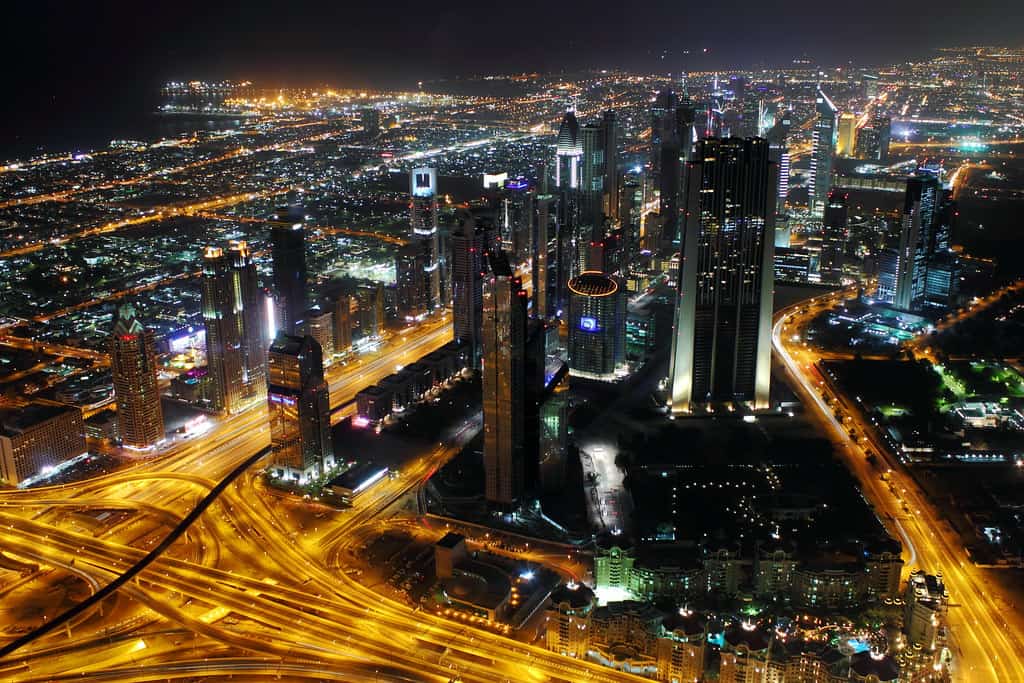 7. United Arab Emirates (UAE)
The UAE is a federation of 7 emirates, but most travelers flock to the glamorous city of Dubai. With its elaborate shopping malls and stylish skyscrapers (including the world's tallest man-made structure, the Burj Khalifa), it's no wonder why.
It's surprisingly affordable to hire a luxury car rental, provided you have an international driver's license. This makes it easier for visitors to explore the city, as long as they follow the extensive rules for driving in the UAE.
There's also plenty to do across the other 6 emirates, including visiting the Sheikh Zayed Grand Mosque in capital city of Abu Dhabi, hiking the magnificent Hajar Mountains in Ra's al-Khaimah, visiting the Al Zorah Nature Reserve in Ajman, and exploring Sharjah (which is considered the "Cultural Capital of the Arab World").
What Makes UAE Safe
The United Arab Emirates is one of the most wealthy Middle Eastern countries, as well as being one of the safest for travelers.
In reality, the majority of people you come in contact with here will be foreigners.
And more populated places like Dubai are heavily monitored by police, so crime is very rare and the overall risk of danger is low.
UAE Entry Requirements for Americans
For entry into the UAE, you need a passport valid for at least six months before the date of entry.
No visa arrangements are required to be made in advance, as U.S. citizens can obtain a free visitor visa upon arrival that allows a stay of up to 30 days. -by Christina Maggitas, featured image via Canva
READ MORE: 20 Longest Rivers in the World by Continent (For Your World Travel Bucket List)