Global interest in nature-based tourism, which includes wildlife tourism, has grown rapidly over the last decade.
At the same time, wildlife has become increasingly under threat from issues such as habitat loss, poaching, and a lack of funding for conservation.
Richard Damania, lead economist for the World Bank, succinctly explains the intrinsic connection between economy and ecology in tourism destinations: "Provide jobs and (you'll) save the environment."
But of course it's not quite that simple, as a National Geographic cover story on the dark truth behind wildlife tourism illustrated.
When managed irresponsibly, wildlife attractions may involve abuse, exploitation, drugged animals, and even death. And unless visitors are well-informed about these issues, they'd probably never know the difference.
Fortunately, there are hundreds (if not thousands) of examples of wildlife tourism attractions that get it right.
These sustainably-run operations have led to improved well-being for the animals, increased investments in protected areas and reserves, a reduction in poaching, and increased benefits for local communities in the form of jobs, co-management of resources, and revenue-sharing.
Here's a look at 20 of the world's best wildlife parks, as well as wildlife tours specifically designed for animal lovers.
READ MORE: The 25 Best National Parks in Africa for Wildlife Safaris
WILDLIFE PARKS IN AFRICA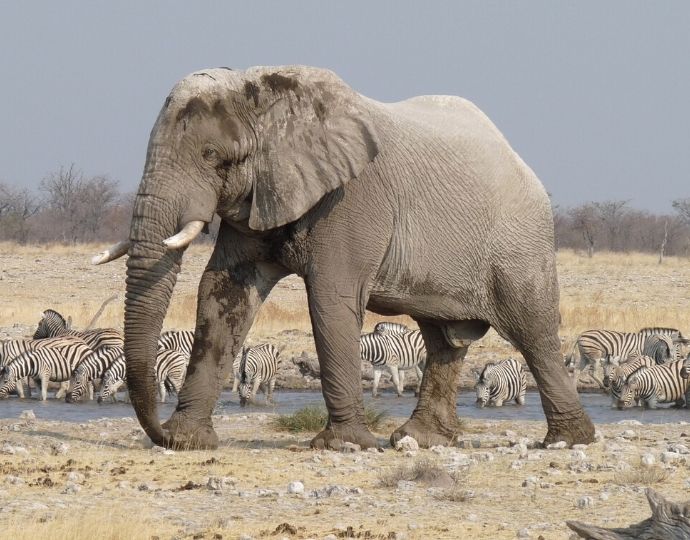 1. ETOSHA NATIONAL PARK (Namibia)
The utterly unique wildlife park encompasses 8,600 square miles of expansive desert landscapes.
At the heart of Etosha National Park are its expansive salt pans. In the wet season they fill with water and attract a bevy of beautiful birds, while in the dry season they blow saline dust out towards the Atlantic Ocean.
The otherworldly park is also home to lots of big game animals, including giraffes, lions, black and white rhinos, and endemic mountain zebras, as well as a wide variety of birds.
Many Namibia wildlife tours include visiting Etosha National Park, looking for desert elephants in Skeleton Coast National Park, seeing the massive Cape fur seal colonies at Swakomund, and much more.
READ MORE: The 20 Safest Countries in Africa to Visit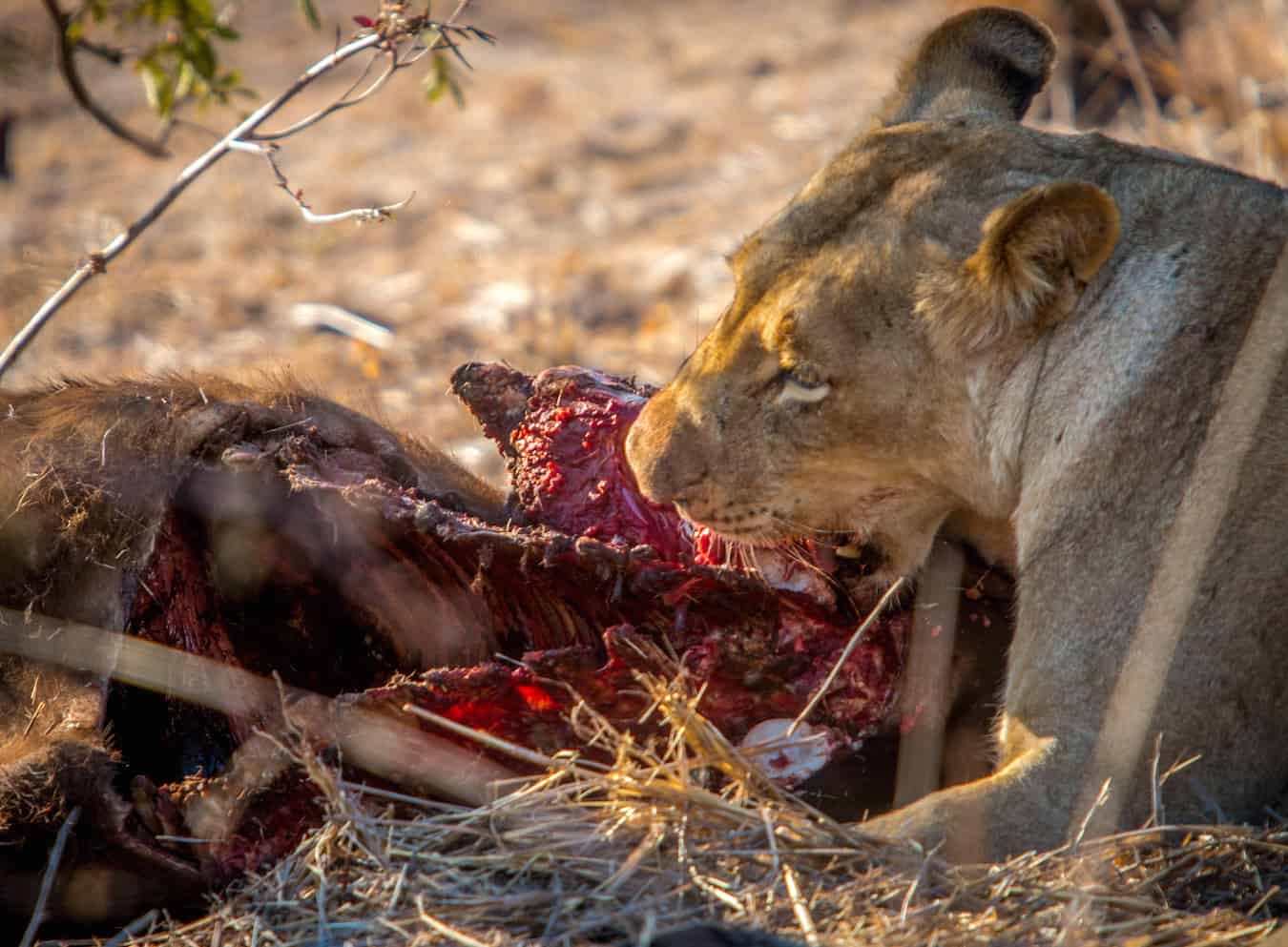 2. KRUGER NATIONAL PARK (South Africa)
Covering more than 7,500 square miles in the eastern part of South Africa, Kruger National Park ranks alongside Etosha among the largest wildlife reserves in all of Africa.
Established in 1926, it's South Africa's oldest national park and part of a protected UNESCO Biosphere Reserve.
Although the region has been struggling to deal with the rise in poaching of elephants, rhinos, and other animals for the illegal wildlife trade over the past decade, Kruger National Park remains a remarkable place.
The park is home to an exceptional range of wildlife, including 517 bird species, 147 species of large mammals, 114 reptile species, and rare, endangered wildlife including black rhinos and the gorgeous African wild dog (a.k.a. painted dog).
READ MORE: Tips for Visiting Kruger National Park, South Africa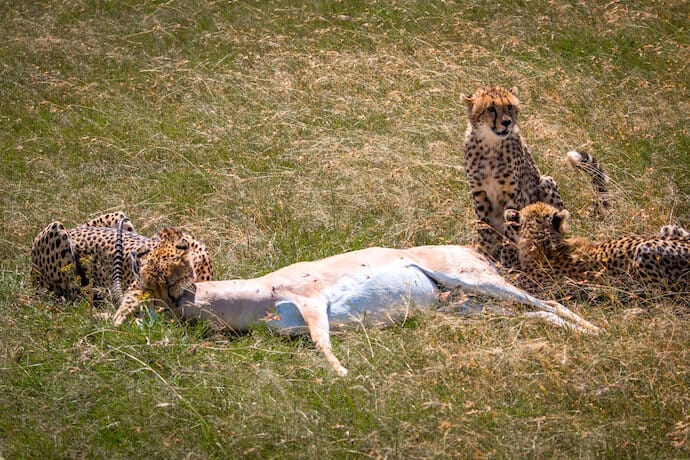 3. MASAI MARA NATIONAL RESERVE (Kenya)
The Masai Mara should need no introduction as the northern stop of Africa's Great Migration of wildebeest, zebras, and other ungulates, which is arguably one of the world's greatest wonders for wildlife lovers.
But the 583-square-mile reserve is just part of the Greater Mara Ecosystem, which also includes numerous Maasai-owned wildlife conservancies.
The area is home to 25% of Kenya's wildlife, including an incredible population of Big Cats (cheetahs, lions, and leopards), as well as their prey (gazelles, impala, wildebeest, etc).
Eco-tour operators like Gamewatchers Safaris and the Elewana Collection offer an exceptional opportunity to explore the area in depth, covering much of the same epic journey the migration follows each year.
READ MORE: Masai Mara Conservancies: A Model for Community Conservation in Kenya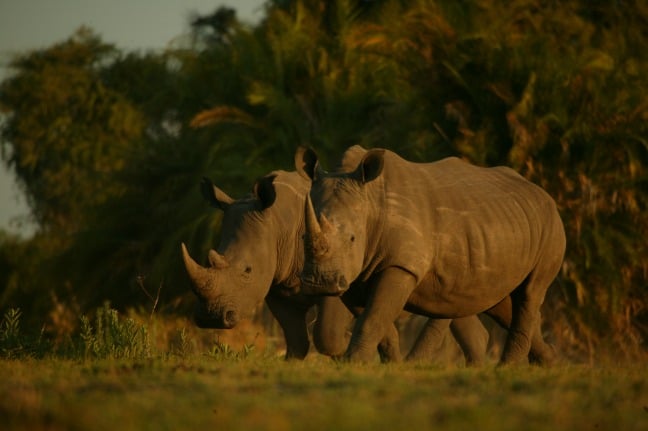 4. OKAVANGO DELTA (Botswana)
One of the newer UNESCO sites on this list, Botswana's Okavango Delta earned World Heritage Site status in 2014 for its incredibly diverse wildlife and expansive wetlands ecosystem.
Spreading across 5791 square miles, the region's vast network of canals and swamps are best explored via traditional canoes, which are known as mokoro.
In the winter, the water draws some 200,000 large mammals (cheetahs, lions, elephants, rhinos, etc.) and 400+ bird species to the area. Thanks to Botswana's anti-poaching measures, the number of animals here is growing.
Luxury Botswana safaris (such as those offered by Great Plains Conservation) offer guests an exclusive experience exploring different regions of this fertile landscape, including areas rarely visited by most wildlife tours of the Okavango.
READ MORE: 55 Interesting Facts About Elephants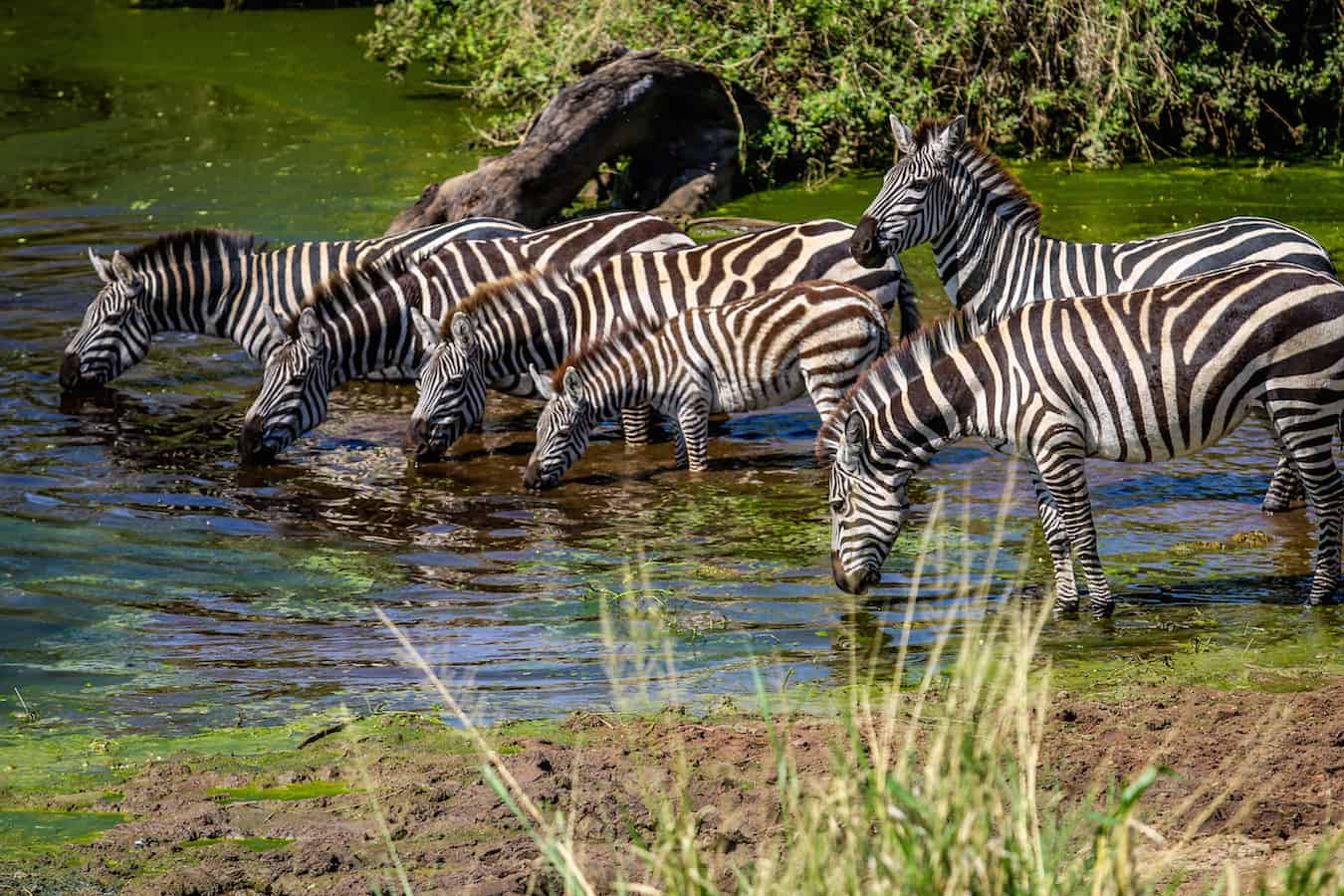 5. SERENGETI NATIONAL PARK (Tanzania)
The southern starting point for the annual Great Migration from Tanzania to Kenya in search of water and fresh grass, this 5,700-square mile UNESCO World Heritage Site was named after the Maasai word for "the place where the land runs on forever."
It's an apt moniker, and the Serengeti's seemingly endless grasslands, riverine forest, bushy savanna, and open woodlands are home to a staggering array of wildlife (not to mention the welcoming Maasai people).
In just a few days of exploring the area, you can see lots of lions, elephants, giraffes, Nile crocodiles, colobus monkeys, and huge herds of wildebeest, zebras, gazelles, and buffalo crowding the plains.
Numerous tour operators offer immersive excursions that explore this excellent East African wildlife park in depth.
READ MORE: The Top 10 Tanzania National Parks & Reserves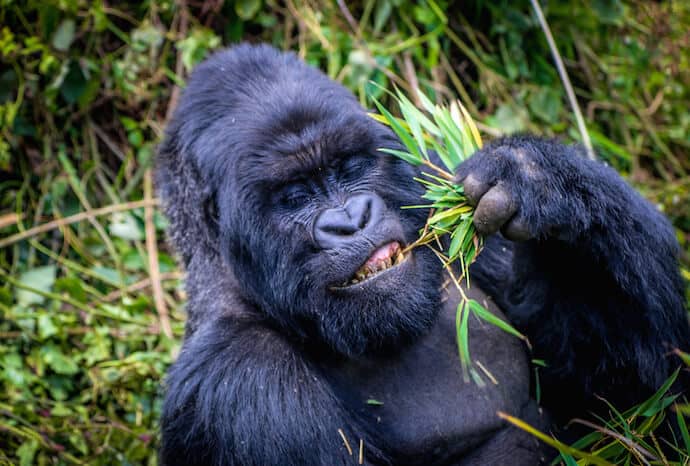 6. VOLCANOES NATIONAL PARK (Rwanda)
Made famous by primatologist Diane Fossey's groundbreaking work with mountain gorillas back in the 1970s and '80s, Volcanoes was the first national park on the african continent.
The park is home to five of the eight volcanoes in the Virunga Mountain range, with up to 80 tourists a day paying for pricey permits to spend an incredible hour with one of the 10 habituated gorilla families that make their home here.
The park also offers treks to see habituated groups of endangered golden monkeys, visit Fossey's grave, and climb Bisoke (a one-day tour) or Karisimbi Volcano (a 2-day trek with overnight camping).
We also recommend a visit to Iby'Iwacu Cultural Village, which provides alternative employment opportunities for former poachers and their families. It's a model for community-based conservation.
READ MORE: 50 Interesting Facts About Gorillas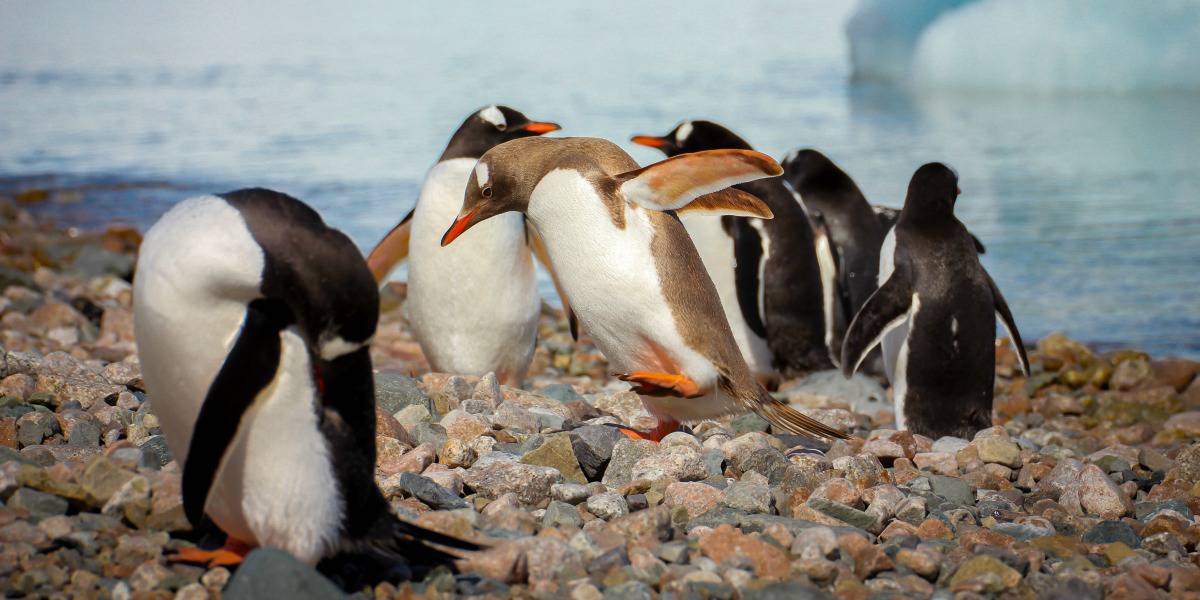 7. WILDLIFE PARKS IN ANTARCTICA
Ok, so technically there are no national parks in Antarctica.
But because the entire continent is protected by the Antarctic Treaty System, the coldest, driest, and windiest place on the planet is basically like one giant wildlife reserve. And small ship cruises are a great way to explore it.
The best Antarctic wildlife tours include plenty of Adelie, chinstrap, and gentoo penguins on the Antarctic mainland; Magellanic and rockhopper penguins in the Falkland Islands; and vast colonies of king and macaroni penguins (not to mention elephant and fur seals) on South Georgia Island.
Of course, there will also be plenty of whales, seals, and other wildlife sightings during your time at sea as well!
READ MORE: 30 Antarctic Animals You Can See on an Antarctica Cruise
WILDLIFE PARKS IN ASIA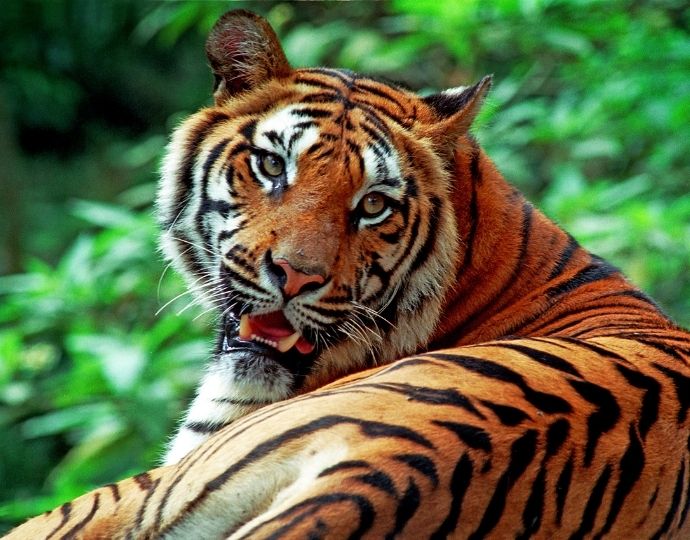 8. BANDHAVGARH NATIONAL PARK (India)
Located in Madhya Pradesh, the 431-square-mile Bandhavgarh National Park & Tiger Reserve boasts one of the highest densities of Bengal tigers in the world.
Thanks to conservation initiatives here and at tiger reserves such as Kanha and Kaziranga National Parks, the Bengal tiger is one of the few endangered species whose population is growing.
But the fearsome cat is hardly this wildlife park's only attraction: There are also 36 other species of mammals (including leopards, Asian elephants, and nilgai, or "blue bulls"), more than 250 species of birds, and around 80 species of butterflies.
There are three zones in this former maharaja's hunting grounds that are open to tourists: The Tala zone is considered the best for tigers and also the most photogenic, while Khitauli is great for birdwatching.
READ MORE: Indian Animals: A Guide to 40 Species of Indian Wildlife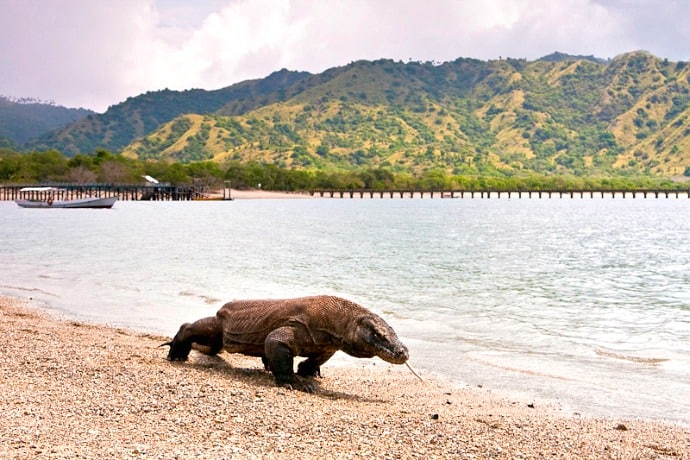 9. KOMODO NATIONAL PARK (Indonesia)
There are less than 5,000 Komodo dragons left in the world, and most of them are found on two small islands in Indonesia, Komodo Island and Rinca Island.
Along with Padar and 26 smaller islands, this entire archipelago has been protected since 1980 as Komodo National Park.
Declared a UNESCO World Heritage Site in 1991, the park was originally designed to protect the world's largest lizard, which can grow up to 10 feet long.
But it's also home to remarkable marine life, including whale sharks, manta rays, eagle rays, blue-ringed octopus, and quite a few cetaceans (including dolphins, blue whales, and sperm whales).
READ MORE: How Fires in Indonesia & Palm Oil Are Killing Orangutans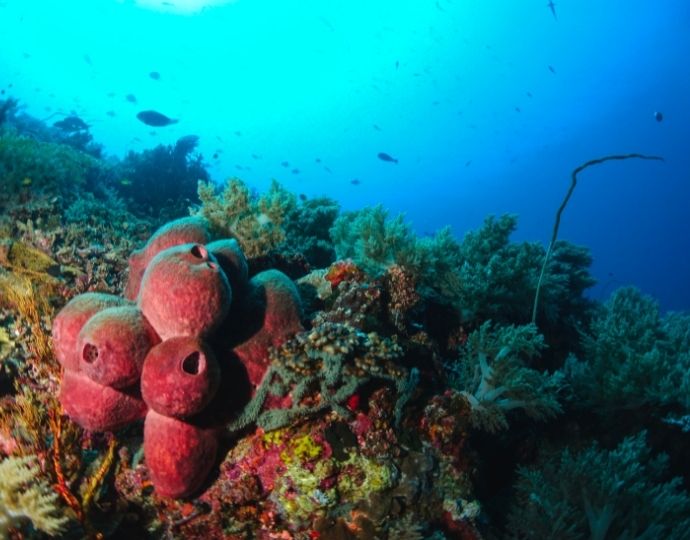 10. TUBBATAHA REEFS NATURAL PARK (Philippines)
If you enjoy snorkeling and Scuba diving and have a deep appreciation for marine life, a visit to the islands of the Philippines is truly a must.
Located within the South China Sea's famed "Coral Triangle," the Philippines is home to some of the world's most picturesque beaches, colorful coral reef systems, and a dazzling assortment of ocean animals.
Named a UNESCO World Heritage Site in 1993, Tubbataha Reefs Natural Park covers 374 square miles and includes two large atolls and a smaller reef system.
Small ship expedition cruises give guests chances to dive and/or snorkel this ecotourism hotspot in the Palawan province, where they may see some of the reef's 600 fish species, 13 species of cetaceans, 11 types of sharks, and several species of sea turtles.
READ MORE: Top 15 Things to Do in Coron, Palawan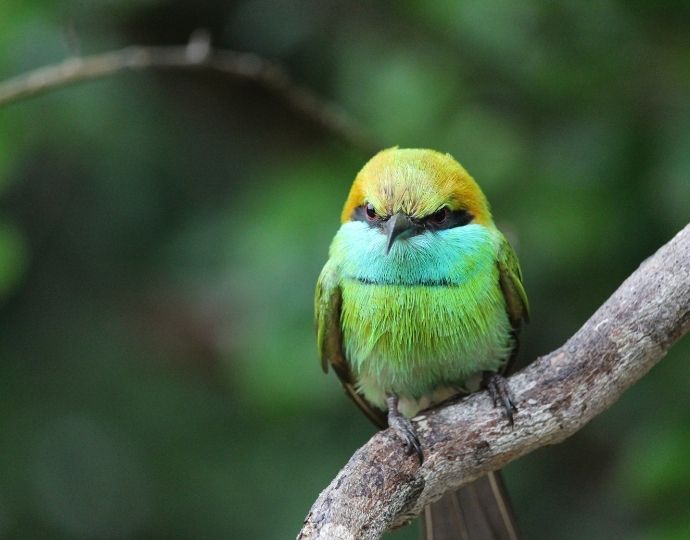 11.YALA NATIONAL PARK (Sri Lanka)
Sri Lanka may not be nearly as well known as neighboring India in terms of tourism, but in the last few years its number of international visitors has been gradually on the rise.
The island nation's oldest and most renowned national park is also home to the greatest concentration of Sri Lanka wildlife, including leopards, Sri Lankan elephants, sloth bears, jackals, buffalo, crocodiles, and monkeys.
The uncrowded wildlife park also boasts over 150 bird species, and the adjacent Yala East (a.k.a. Kumana National Park) is a notorious nesting site for waterbirds.
Yala is a huge factor in the recent rise of Sri Lanka ecotourism, with an array of incredible natural wonders you won't see anywhere else in the country.
READ MORE: Endangered Asian Animals: The 10 Best Wildlife Conservation Programs
WILDLIFE PARKS IN AUSTRALIA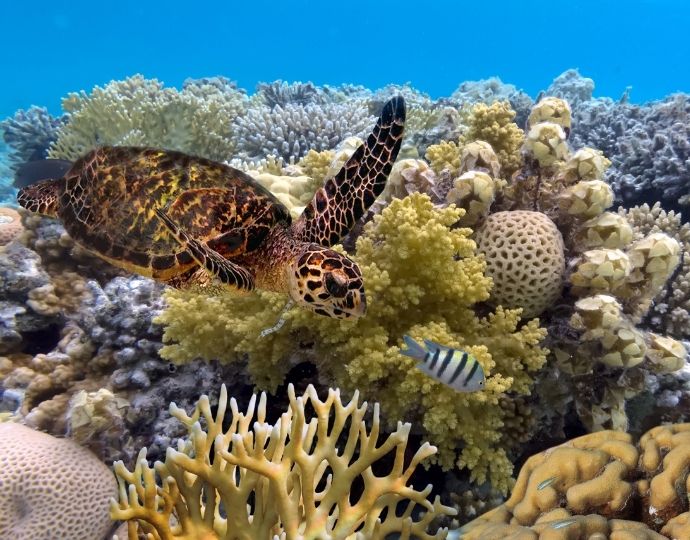 12. GREAT BARRIER REEF MARINE PARK (Australia)
Stretching more than 133,000 square miles, the Great Barrier Reef of Australia is easily the world's largest coral reef system.
The area is home to at least 30 species of cetaceans, over 1,500 species of fish, six species of sea turtles, and around 125 different species of sharks and stingrays.
The UNESCO World Heritage Site also includes mangroves and salt marshes, which provide fertile breeding grounds for frogs and saltwater crocodiles, and around 1.5 million birds (215 species) use its 900 islands to nest or roost.
The Australian National Park's reefs are currently being threatened by climate change, with ocean acidification leading to increased coral bleaching. But some cruises take guests to its most pristine places, including Osprey Reef and Lizard Island.
READ MORE: 20 Weird & Cute Australian Animals
WILDLIFE PARKS IN NORTH AMERICA/CENTRAL AMERICA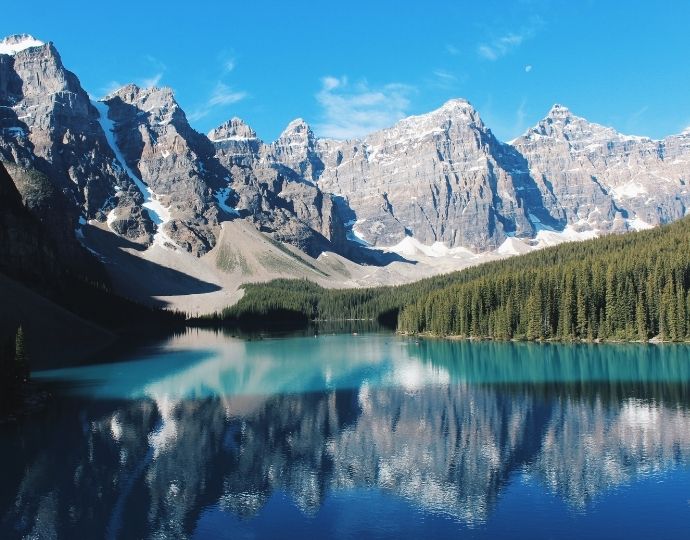 13. BANFF NATIONAL PARK (Canada)
Established in 1885, Banff National Park encompasses around 2,564 square miles, and is packed with towering mountains, dense coniferous forest, glaciers, and ice fields.
It's bounded by Yoho National Park to the west, Kootenay National Park to the south, and Kananaskis Country to the southeast, so the entire region feels like one massive nature area.
The park is home to a wonderful array of alpine animals, including grizzly bears, cougars, moose, elk, bighorn sheep, wolverines, and hundreds of bird species.
If you visit, make time for a road trip along the impressively scenic Icefields Parkway, which extends from the world-renowned Lake Louise to neighboring Jasper National Park.
READ MORE: Polar Bears in Churchill, Manitoba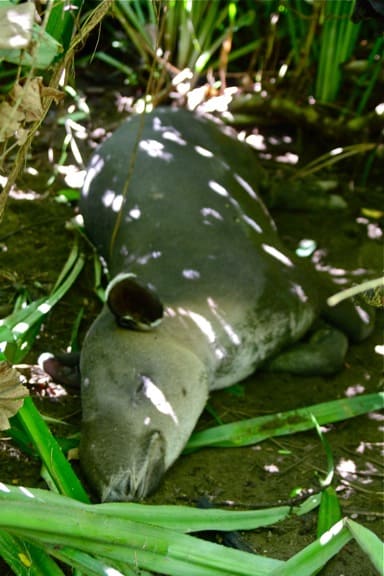 14. CORCOVADO NATIONAL PARK (Costa Rica)
Located on the Osa Peninsula of Costa Rica, Corcovado National Park has been referred to by National Geographic as "the most biologically intense place on Earth in terms of biodiversity."
At 164 square miles, it's one of the world's few remaining large areas of lowland tropical rainforests, with a diverse range of ecosystems providing home to more than 500 different tree species.
During our three days of hiking in the park we spotted a dizzying array of wildlife, including the endangered Baird's tapir, the rare harpy eagle, all four Costa Rica monkey species, sloths, giant anteaters, collared peccaries, and more.
Scuba divers and snorkelers can also enjoy a day trip to Caño Island, which is 40 minutes away by boat.
READ MORE: 40 Amazing Costa Rica Animals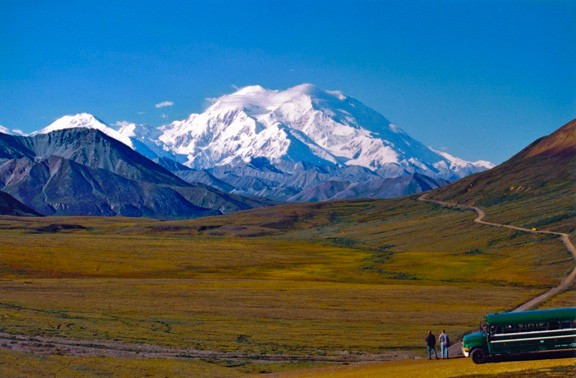 15. DENALI NATIONAL PARK (USA)
If you're interested in wildlife tours, central Alaska's Denali National Park is arguably the best place in the USA to take one.
With six million acres of pristine wilderness and just one 92-mile road through it (which is only open to private vehicles four days a year), Denali is about as wild as national parks get.
The shuttle bus drivers double as engaging naturalist guides, allowing visitors to sit back, relax, and drop their jaws at the stunning scenery and– if you're lucky– breathtaking views of the massive mountain for which the park is named.
The prodigious wildlife here includes lots of grizzly bears, moose, caribou, bald eagles, and even wolves. So if you're planning on hiking or camping here, make sure to familiarize yourself with backcountry safety.
READ MORE: 40 Species of Alaskan Animals You Can See on Vacation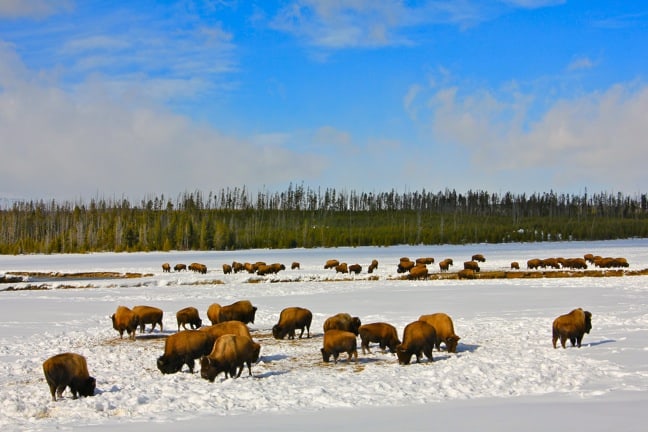 16. YELLOWSTONE NATIONAL PARK (USA)
If Alaska's a bit too remote for your budget, the world's first national park is the next best thing.
Yellowstone National Park has been in the news often in recent years due to overtourism and the misbehavior of some irresponsible visitors.
But don't let a few bad apples spoil your enjoyment of the inherent beauty of its natural attractions, including Mammoth Hot Springs, Lamar Valley, the Upper & Lower Geyser Basin, and Grand Prismatic Spring.
Though traffic can be frustrating in peak summer, the shoulder seasons are great for spotting wildlife such as bald eagles, bighorn sheep, bison, elk, grizzly bears, wolves, and much more.
If you want to explore Yellowstone with almost no other tourists, visit in winter, when everything is blanketed in white.
READ MORE: List of US National Parks By State: an EPIC Guide
WILDLIFE PARKS IN SOUTH AMERICA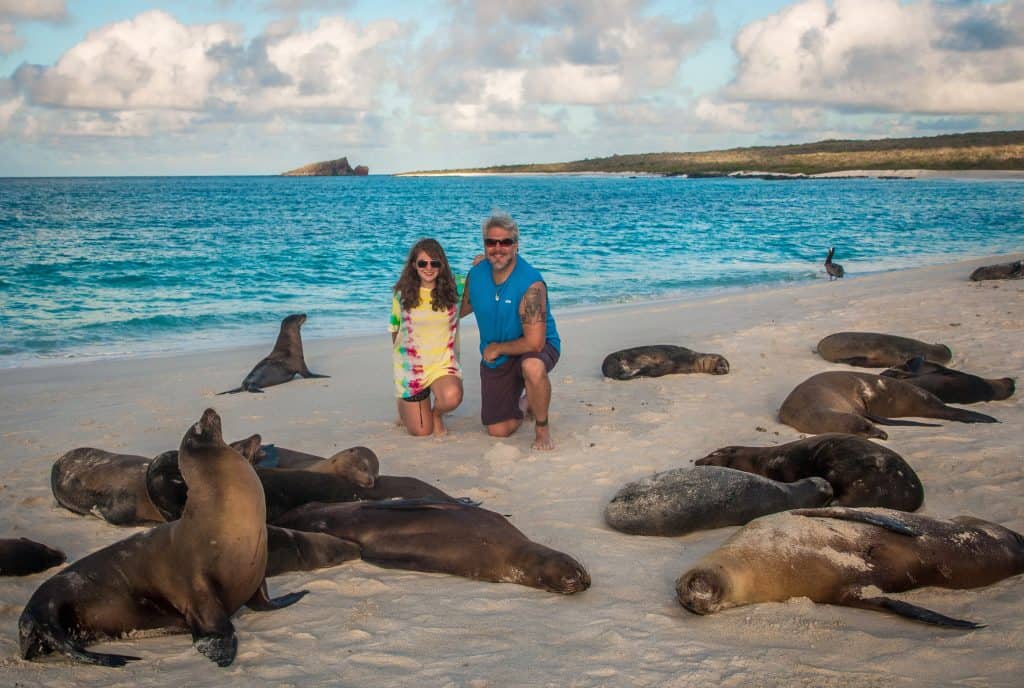 17. GALAPAGOS NATIONAL PARK (Ecuador)
Located 563 miles off Ecuador's coast, this volcanic archipelago is a must-see for anyone who loves nature and wildlife, especially avid birdwatchers.
Named the first UNESCO World Heritage Site in 1978, the Galapagos Islands have fascinated mankind ever since they influenced Charles Darwin's Theory of Evolution during his voyage there in the early 1800s.
The landscapes are remarkably diverse, from the lush green flora of the Santa Cruz highlands to the harsh lava fields on Bartolomé.
It's also home to some of the world's most fascinating wildlife, from ocean-feeding Marine Iguanas and comical Blue-Footed Boobies to diminutive Galapagos Penguins and massive Galapagos Tortoises.
READ MORE: 30 Amazing Galapagos Islands Animals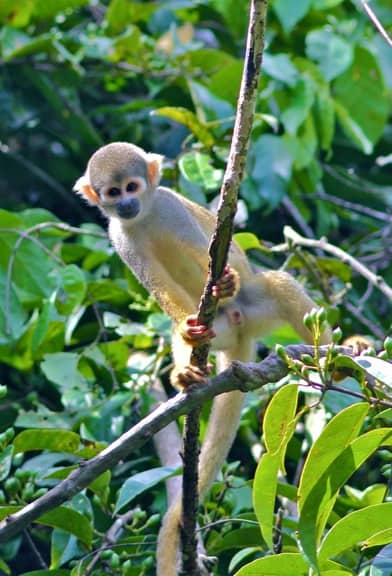 18. PACAYA-SAMIRIA NATIONAL RESERVE (Peru)
Encompassing around 8,000 square miles in remote Loretu, Peru, the Pacaya-Samiria National Reserve was easily our favorite part of the Peruvian Amazon.
The protected area includes low hills and portions of the Amazon rainforest that are flooded during the wet season.
So while there are 19 ranger stations, 15 authorized campsites, and five wilderness huts available, the best/only way to explore the reserve for much of the year is by boat.
Eco-friendly Amazon River cruises provide heartwarming cultural exchanges with the indigenous Ribereños, as well as exceptional opportunities to see wildlife like the Amazon river dolphin, Amazonian manatee, a variety of monkeys, and countless colorful birds.
READ MORE: 25 Beautiful Birds in the Amazon Rainforest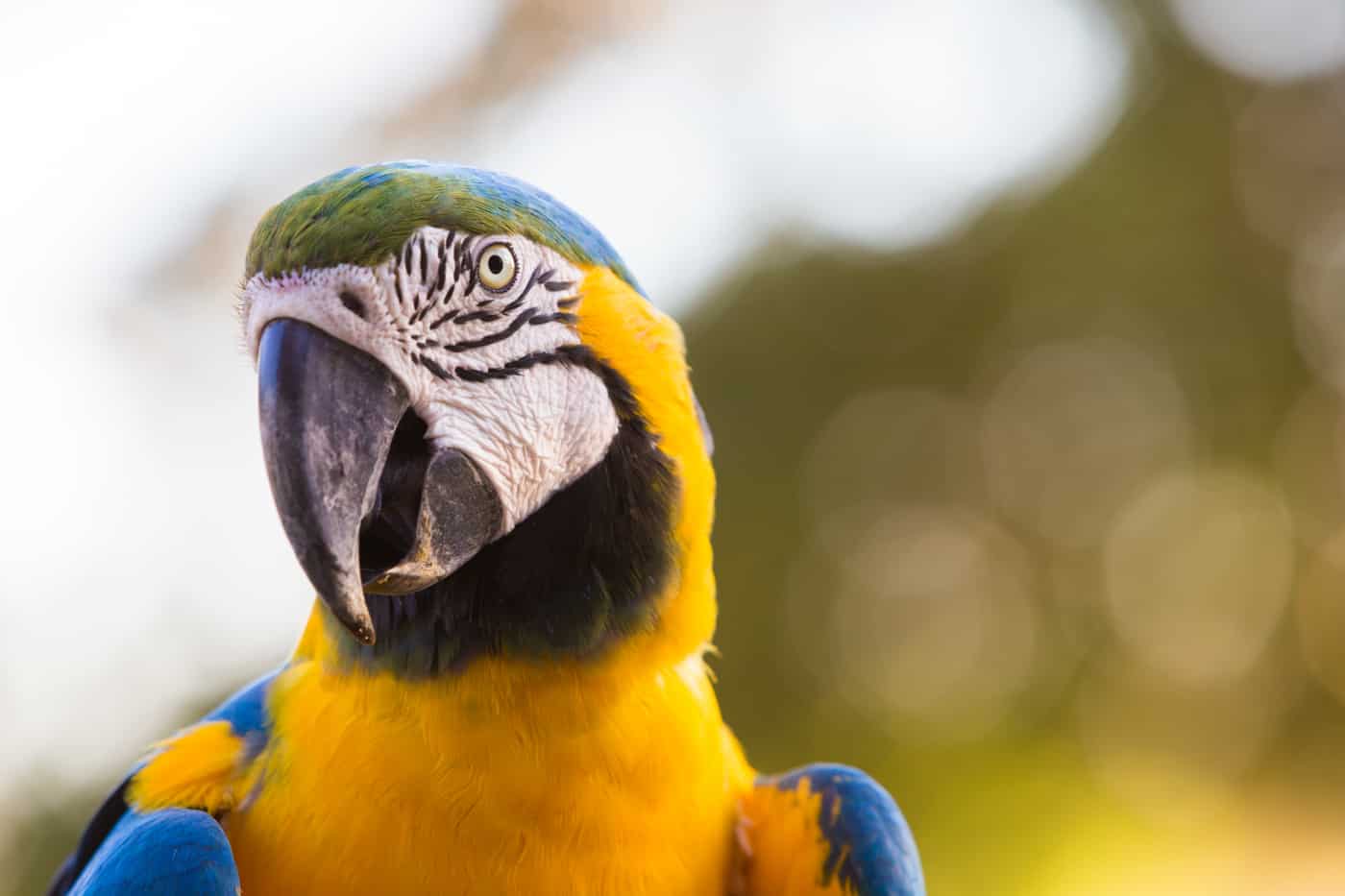 19. PANTANAL MATOGROSSENSE (Brazil)
Though Brazil's portion of the Amazon forest is currently under serious threat due to fires designed to clear forest, its Pantanal remains one of the world's truly great destinations for wildlife lovers.
The Brazilian Pantanal is one of the largest tropical wetlands in the world, covering approximately 54,000-75,000 square miles.
The region is a protected UNESCO World Heritage Site, and around 80% of its floodplains are underwater during the rainy season, making it one of the planet's richest and most biodiverse ecosystems.
Animal aficionados will have a field day here, as the Pantanal is home to 400 fish species, 300 species of mammals (including the ever-elusive jaguar), and 480 species of reptiles. There are also over 1,000 different bird species in the Pantanal.
READ MORE: 21 Incredible Animals that Live in the Amazon Rainforest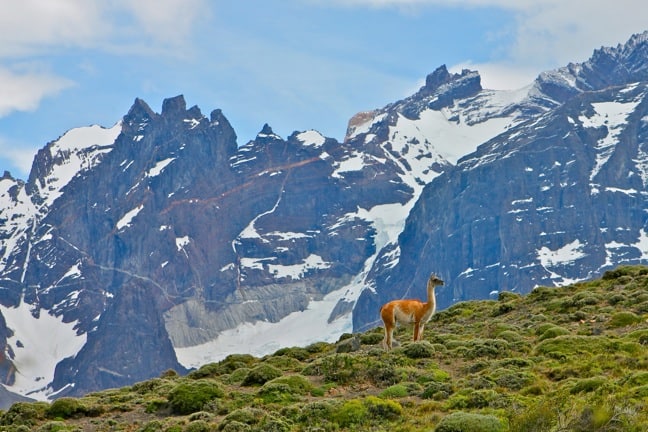 20. TORRES DEL PAINE NATIONAL PARK (Chile)
Part of the National System of Protected Forested Areas of Chile, this gem of Patagonia is among the country's largest (around 935 square miles) and most popular wildlife parks.
In terms of attractions, Torres del Paine National Park has plenty, from the archaeological history of the Milodon Caves and ancient wall art along the Fauna Trail to the expansive Grey Glacier, part of the Southern Patagonian Ice Field (the world's second largest contiguous ice field outside of the poles).
There's plenty of wildlife, such as foxes, huemul deer, guanacos, pumas, and the massive Andean Condor.
But the park's most distinctive features are the three towering granite peaks of the Paine Massif itself, which rises some 9,350 feet above sea level. –Bret Love