India is home to a vast plethora of languages, religions, cuisine, and arts that each have sub-genres of their own.
With so many different facets of rich Indian culture to take in, exploring the country can be overwhelming at first for those who are unfamiliar with it.
But the subcontinent holds tremendous history and beauty for those who take the time to immerse themselves in it.
To give you an idea of India's cultural diversity, here is a detailed breakdown by region, with a total of 50 fascinating facts about India.
INDIAN CULTURE BY REGION
NORTH INDIAN CULTURE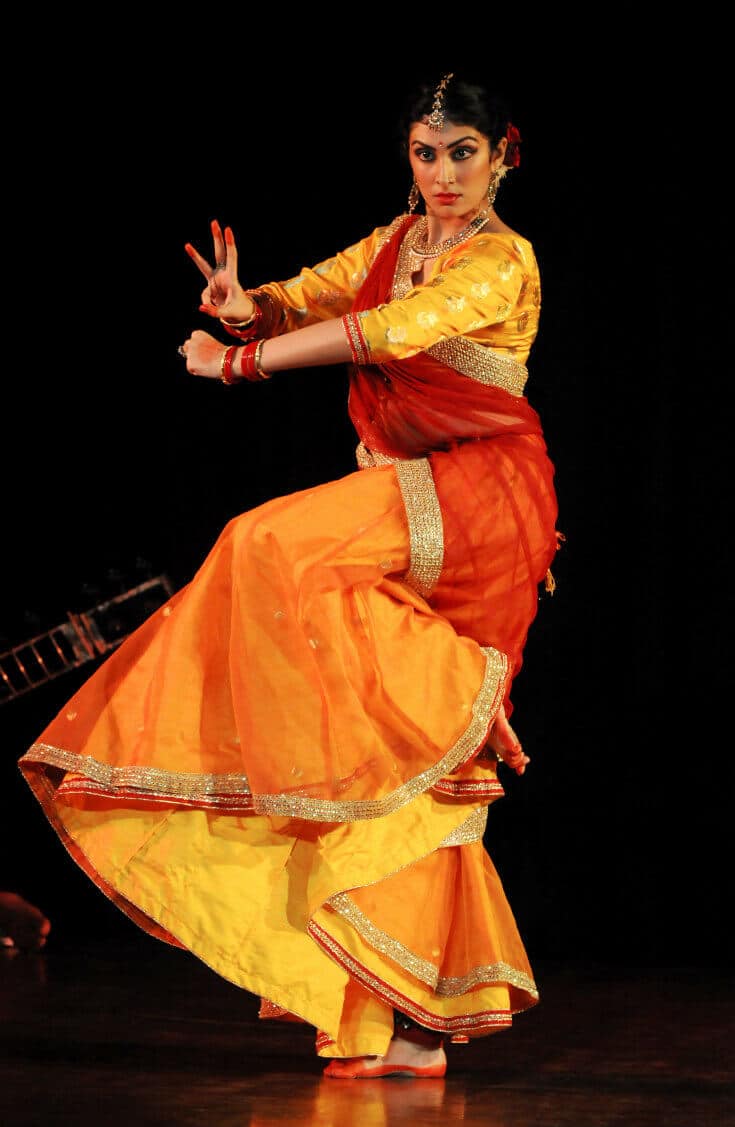 Kathak
Kathak is a form of classical Indian dance arising out of north India.
The name kathak comes from the Sanskrit word "katha," which means story, and this expressive dance form more than lives up to its name.
Kathak is known for its fluid dances depicting popular stories from Hindu mythology.
The specific dance style depends on where students learned their craft. There are three prominent schools of dance in India located in Benares, Jaipur, and Lucknow.
Both facial expressions and intricate footwork are crucial aspects of this dance form. But these three schools, or gharanas, tend to put more emphasis on one over the other in their respective teaching styles.
READ MORE: Indian Animals: 40 Incredible Wildlife Species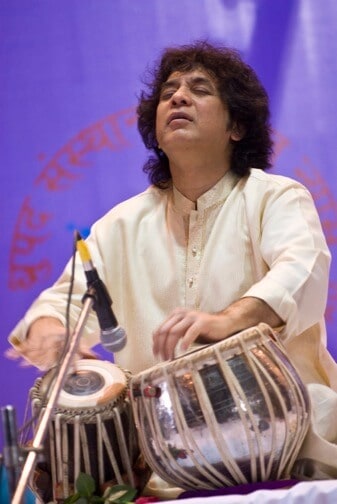 Hindustani Music
One of the two classical forms of music found in the country, Hindustani music (the more well-known in the west) comes from north India.
While it and the Carnatic music of southern India were once one form, Hindustani music took on its individual form around the 12th century.
North Indian classical music is characterized by its seven-note scale, "sa re ga ma pa dha ni sa," which is similar to the "do re mi" scale found in Western music.
Singing is the primary form of performance for Hindustani music, with several different singing techniques highlighting the beauty of the Sanskrit lyrics and different moods.
Popular accompanying instruments include the sitar, veena, tabla, and many more, with Persian influence adding new instruments to the mix.
READ MORE: Anoushka Shankar on Indian Music & Her Famous Father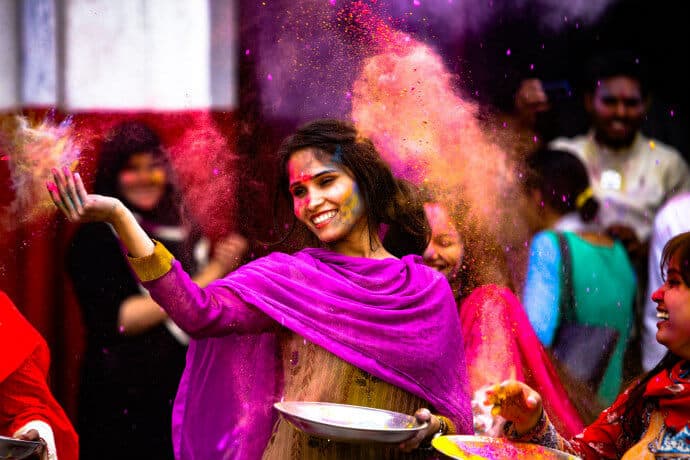 Holi
Perhaps one of the best-known holidays in India, Holi is the Hindu festival of color (also known as "the festival of love") and celebrates the end of winter and the victory of good over evil.
This holiday is observed every spring, with the date changing depending on the Hindu calendar. The next celebration will be on March 21, 2019.
On Holika Dahan (the night before Holi), people perform religious rituals before a raging bonfire, which symbolizes cleansing and the forgiveness of past debts and other transgressions. The next morning is the wild free-for-all for which Holi is known.
True to its name, "the festival of color," Holi is celebrated with people "playing" Holi. This involves throwing colored powder at one another, either by hand or in water guns.
The colored powder is usually made from natural sources and dried. So the colors are washable and do not contain any harmful chemicals that would tarnish the environment or your skin.
READ MORE: 20 Best Festivals in the World (World Travel Bucket List)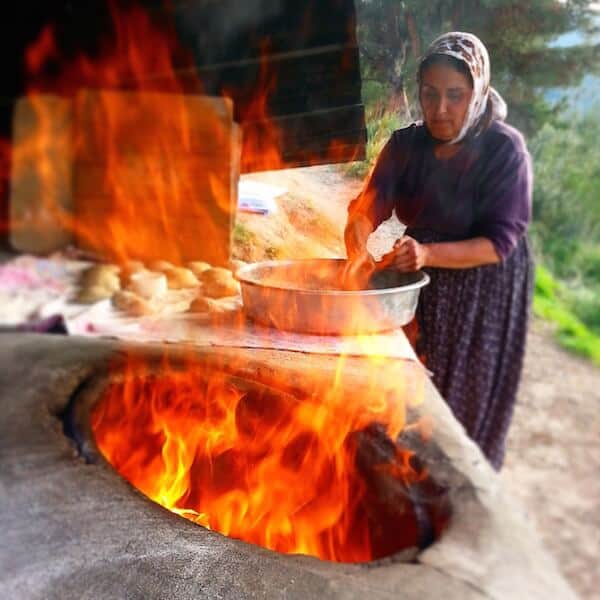 Tandoori Chicken
Chicken is among the most popular meats eaten by many non-vegetarians in India. Tandoori chicken is a famous dish known for its fiery red color.
Tandoori chicken originated in Peshawar (part of modern-day Pakistan) and stands out for its unique approach to preparation.
This chicken dish is traditionally cooked in a tandoor, a cylindrical oven, with heat coming from wood or coal.
The oven helps give the chicken its distinct taste, along with other spices that are staples in Indian cooking, such as garam masala, haldi (turmeric), and more depending on the region.
The dish is popular throughout north India, especially in major areas like the city of Mumbai and the state of Punjab.
READ MORE: Saving Asian Animals: 10 Best Wildlife Conservation Programs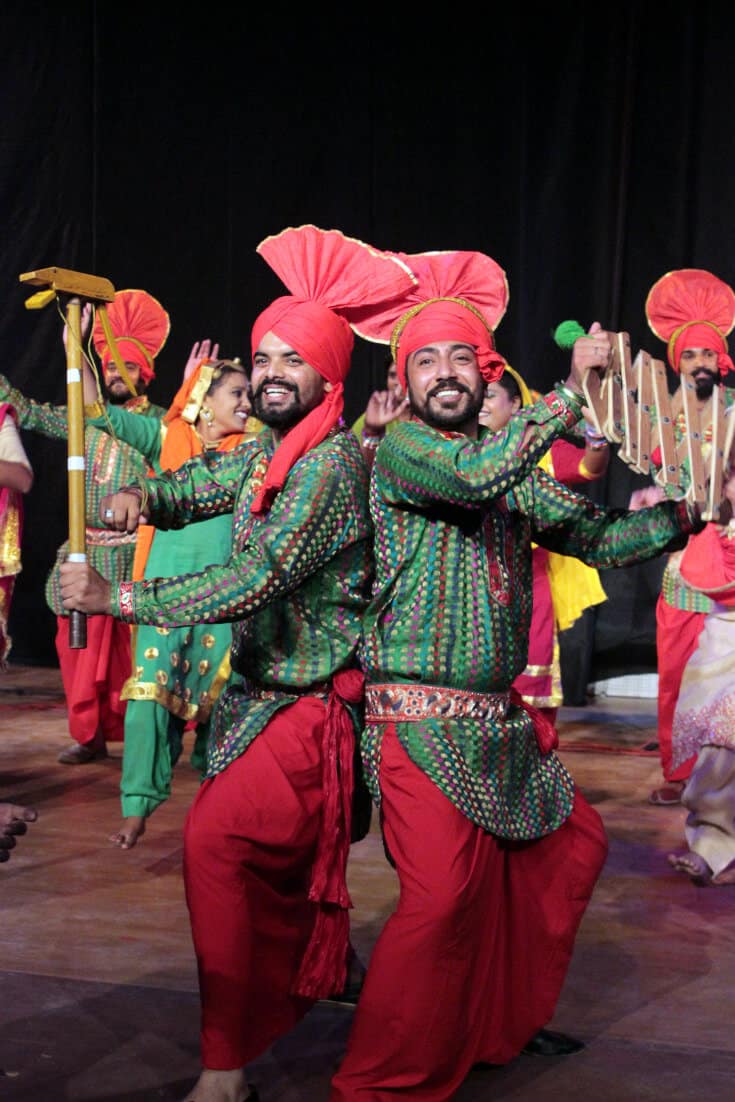 Bhangra: Punjab
Known for its exciting moves and engaging performances, bhangra is a dance form that originated in Punjab, but has evolved into an international phenomenon.
Bhangra was started by farmers as a folk dance to celebrate the harvest season. But it eventually evolved in the 20th century, incorporating elements of western music into traditional dances to form a mixture of both worlds.
The beat of the dhol (a type of Indian drum) is incorporated into remixes with American pop music and popular Indian music. This high-energy fusion accompanies a dance filled with non-stop jumps, kicks, and positive energy.
Watching this dance form is sure to leave you feeling more energized and upbeat.
READ MORE: Ranthambore National Park- On The Trail Of Tigers In India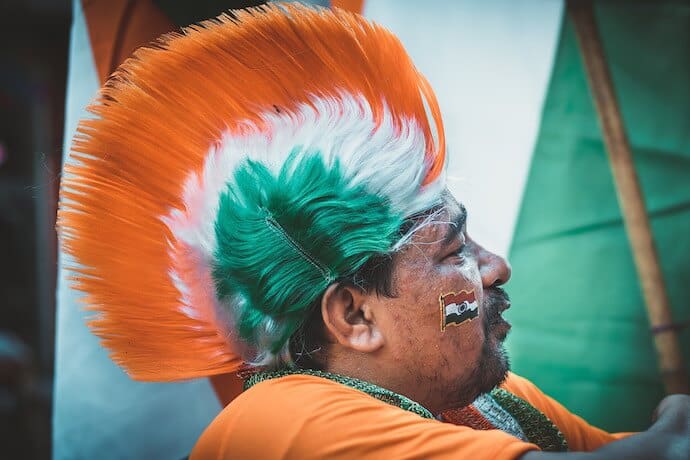 Republic Day
Though it is observed throughout India as a national holiday, Republic Day is best enjoyed with the annual parade held in the capital city of New Delhi.
Celebrated every year on January 26, this holiday highlights India's adoption of a new constitution in 1950, three years after succeeding in its struggle for independence from British colonialism
The parade is the centerpiece of a three-day-long celebration, showcasing the various branches of India's armed forces along with floats or tableaus depicting each of the nation's states.
This day also welcomes state guests of honor from different countries (including former US President Barack Obama in 2015) to take part in the festivities.
READ MORE: Top 10 Things To Do In Agra, India (For Nature & History Lovers)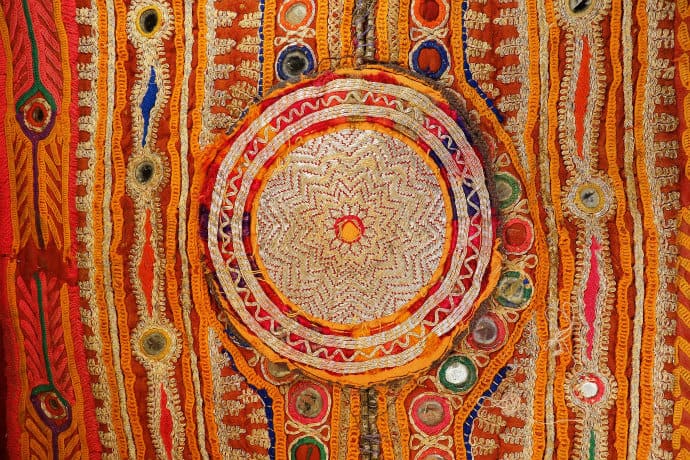 Sheesha/Shisha Embroidery: Haryana
India is known for its wide variety of clothing styles and designs, and these include many different types of embroidery and needlework.
Shisha is one of these forms, originating in northern India (in Haryana) and western India in Gujarat and Rajasthan).
Meaning "little glass," shisha is also known as mirror-work due to the presence of small, reflective pieces in the textiles.
These tiny additions can be seen in different types of textiles such as tapestries, purses, pillows, and, of course, women's clothing.
These mirror-like pieces were originally made of mica. But they are now made of flat pieces of blown glass, which are sewn into fabric via various types of stitches, both by hand and machine.
READ MORE: The Best Travel Clothing (For Every Travel Style)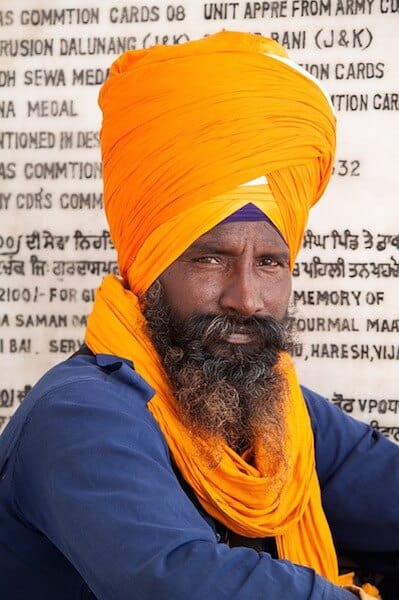 Sikh Dastar
India is the birthplace of many religions, and one of these religions is Sikhism. Originating in Punjab in the 1500s, Sikhism incorporates many unique teachings and traditions.
One standout custom is the wearing of the dastar (or pagri), the distinctive turban worn by many Sikhs that fully covers their hair.
The dastar represents many important values in the Sikh religion, such as courage and spirituality, and the dastar itself is an easy way to identify a Sikh person.
While many Sikhs choose not to wear turbans today for many reasons, this item of clothing is a long-lasting symbol of the Sikh faith.
READ MORE: 10 Steps To Bhutan Happiness: A Nature Lover's Travel Guide
THE CULTURE OF SOUTH INDIA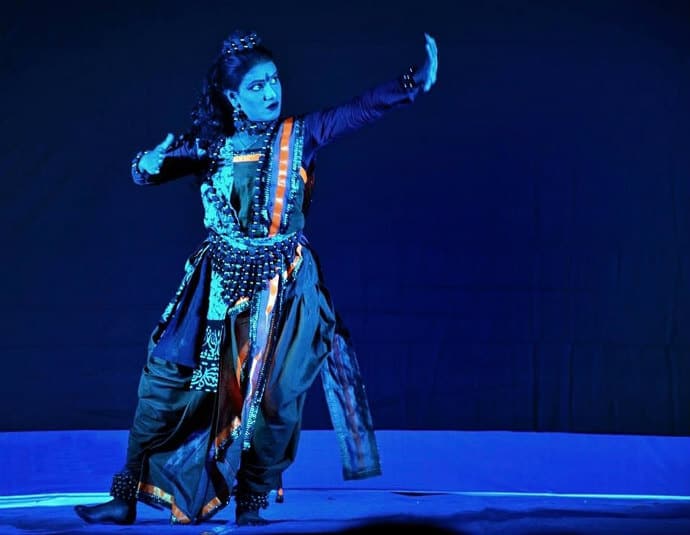 Bharatanatyam
Bharatanatyam is a form of classical dance that originated thousands of years ago in the south Indian state of Tamil Nadu.
The name of the dance combines four facets: "bha" for bhava, or emotions; "ra" for raga, or melody; "ta" for tala, or rhythm; and "natyam" for dance.
The Natya Shastra is an ancient book detailing the theory behind many different forms of Indian dance, as well as techniques and gestures found specifically in bharatanatyam.
Bharatanatyam is a devotional dance, with different dances depicting different Hindu myths and gods.
The style is also notable for its unique sequences of hand gestures, intricate footwork, and the presence of strong facial expressions (or abhinaya).
READ MORE: 40 Fascinating Facts About the Dhole (Indian Wild Dog)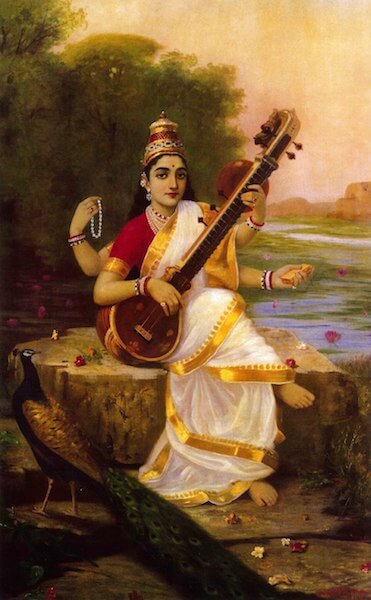 Carnatic Music
One of two forms of Indian classical music, Carnatic music is found throughout south India as well as Sri Lanka.
While there are some similarities to the Hindustani music of the north, Carnatic music differs through its instruments and lack of stylistic influences from the Middle East.
Much of the focus in Carnatic music is on the vocals, but instruments like the violin and mridangam (a two-headed drum) also accompany the singing.
To perform, musicians often sit together in a line with the vocalist being the main performer, and these instruments and more providing a accompanying rhythm (tala) and melody (raga).
Improvisation is another key aspect of Carnatic music, but it is kept to a minimum while accompanying dance performances.
READ MORE: How to Be Happier (5 Secrets to Improvising Your Life)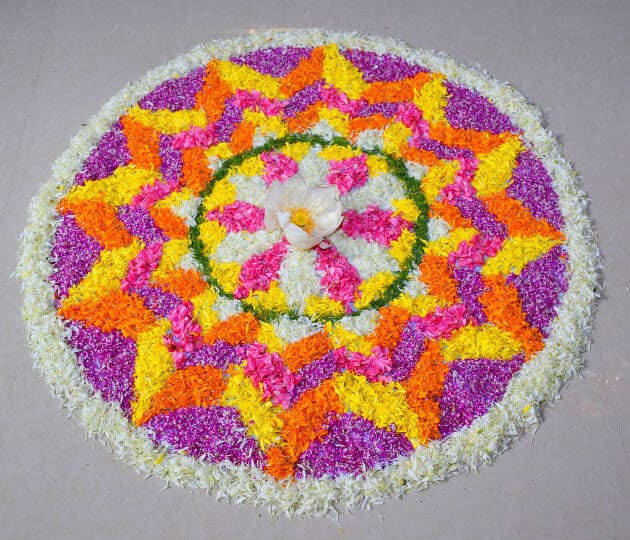 Onam Festival: Kerala
Native to the south Indian state of Kerala, the Onam Festival is a Hindu celebration which lasts anywhere from 4 to 10 days.
The Onam Festival is a harvest festival based on legends of the demon king Mahabali, who is said to visit Kerala every year during the time of the festival.
Taking place between August and September (or the month of Chingam on the Malayalam calendar), there are numerous activities designed to celebrate the arrival of King Mahabali.
Some of these activities include dance performances, large meals, intricate flower arrangements (called Pookalam), and the Snake Boat Race called Vallamkali, in which decorated boats are rowed across the river.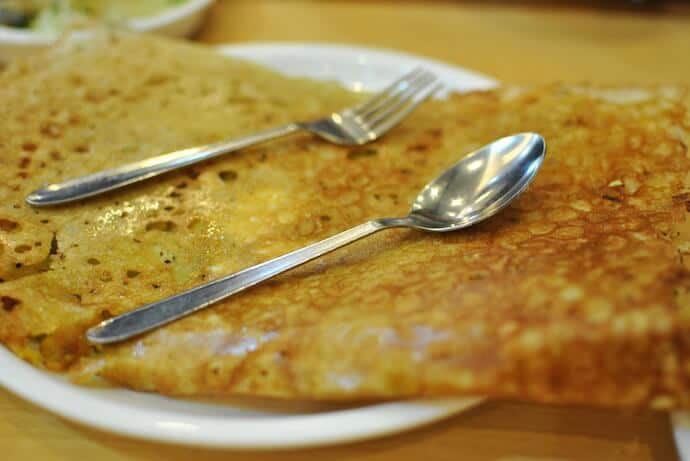 Dosas
Sometimes likened to pancakes or crepes, Indian dosas are in a league of their own.
Dosas are a savory, pancake-shaped food made from fermented grain, specifically rice and black gram.
The exact origin of dosas is unclear, but it is generally accepted to be a south Indian creation that has spread to other regions over time.
This notable bread comes in a variety of shapes and sizes, from a thin, paper-like texture to a giant, foot-long masterpiece.
Dosas can be eaten in many ways as well, such as filled with vegetables like cauliflower and spinach or topped with a spicy sauce called chutney.
READ MORE: 5 Weird Foods the French Consider Delicacies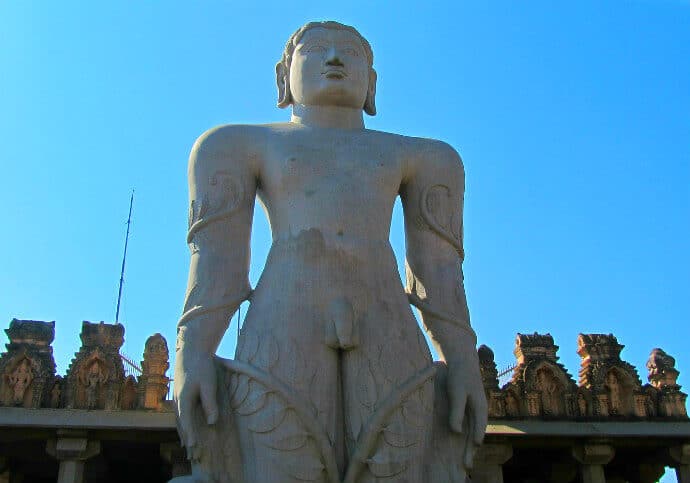 Bahubali Statues in Karnataka
Many religions coexist in India, including Jainism. Jainism originated in India, and is known for many practices and beliefs, including non-violence, meditation, and peaceful living.
Statues of a Jain saint, Bahubali, can be seen throughout the southern India state of Karnataka.
Bahubali is known for having meditated in a standing position for one year before attaining enlightenment. In these statues he is often seen standing upright, with arms at his sides.
These statues range in height from a 57-foot statue in the town of Shravanabelagola to a 20-foot statue in the town of Gommatagiri.
Other, shorter statues can be found throughout India.
READ MORE: 10 Ancient Archaeological Sites (World Travel Bucket List)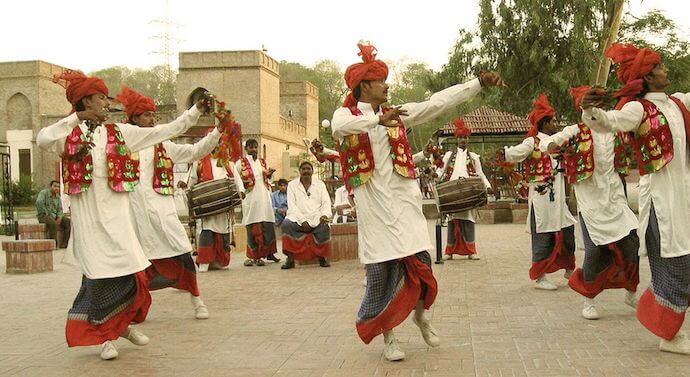 Lungi
The lungi is a long, sarong-like garment worn by men throughout south India.
This garment is tightly fitted and usually reaches mid-calf or longer. Like the Scottish kilt, it comes in a variety of colors depending on the state and occasion.
Some lungi are colorful while others are plain white, and they can be tied either on the right or left sides.
This garment is also worn to perform certain dance forms and on special occasions like weddings, but some people do wear it as daily attire.
With India being a tropical climate, the garment is well-suited to its environment and has withstood the test of time.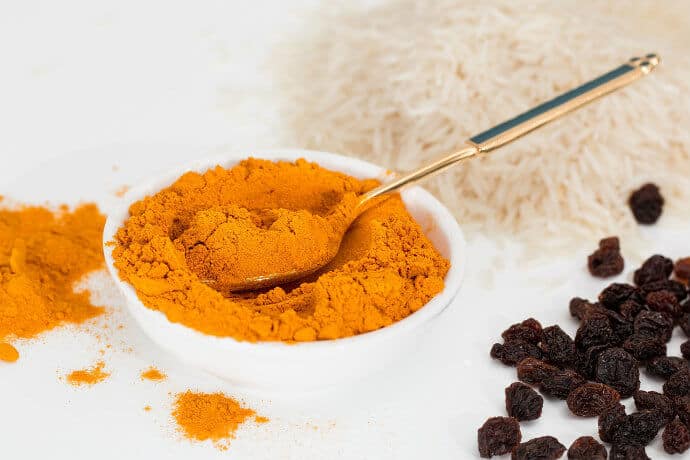 Turmeric in Tamil Nadu
Though only recently gaining popularity in the western world for its health benefits, turmeric has long been a staple in Indian cuisine.
This spice comes from a flowering plant and is used in numerous ways. Cooking is the most well-known application, with food taking on a vivid yellow color when turmeric is used.
Other uses for turmeric include dye for fabric (giving clothes a yellow-orange color) and traditional medicine (where it is used for ailments such as the common cold).
Currently, the state of Tamil Nadu is the largest producer of the spice in India, and India as a nation produces the largest quantity of turmeric in the world.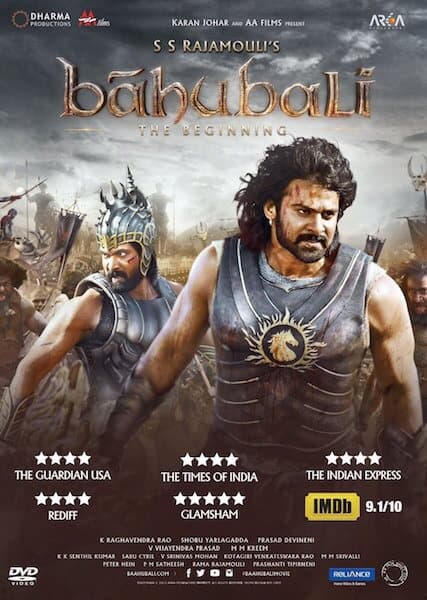 South Indian Film Industry
While Bollywood (which originated in West India) is more well-known around the world, South Indian films have also gained momentum and popularity over time as well.
These movies are made in languages like Tamil and Telugu as opposed to Hindi, and many of them tackle more serious themes than a typical, light-hearted Bollywood film.
Early South Indian films in the 1920s focused mostly on religious themes. But over time these films focused more on social issues and other modern themes and storylines.
Depending on where the movie was made, these films are often subtitled and dubbed into various South Indian and other international languages to reach more viewers globally.
Baahubali: The Beginning
, released in 2015, was one of the most critically acclaimed and commercially successful South Indian films in recent years.
READ MORE: The Top 10 Oscar Nominated Environmental Documentaries
WEST INDIAN CULTURE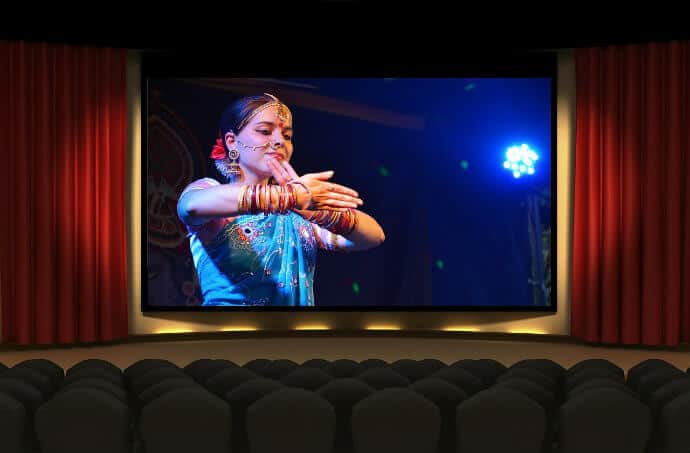 Bollywood in Mumbai
One of the most famous and popular aspects of Indian culture, the thriving Bollywood film industry is based in Mumbai (formerly known as Bombay).
Though similar in some ways to classic Broadway musicals, the colorful films from this area have a unique flavor that's all their own.
With the name "Bollywood" originally achieving notoriety in the 1970s, this industry has grossed billions of dollars over the years.
While known for dramatic acting and well-executed group dance numbers, these films are a fusion of traditional Indian theatre and music and the stylistically polished film traditions of Hollywood.
Whether you prefer the more realistic films of the 1950s, the melodrama of the 1970s, or the fantastic combination of styles today, Bollywood is an umbrella term that encompasses films for everyone.
READ MORE: 12 Odd Intangible Cultural Practices UNESCO Protects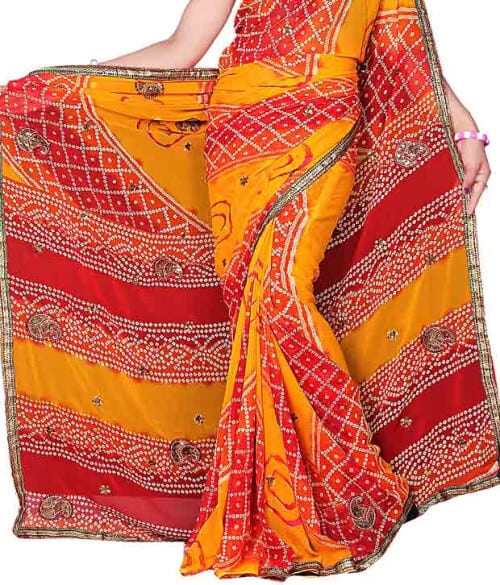 Tie-dye in Jaipur, Rajasthan
Jaipur is the capital of Rajasthan, but the city is known for so much more.
One nickname for Jaipur is "the Pink City." You'll see why when you notice the vast number of pink buildings you will pass by during any of the various Rajasthan tours that are available.
This dominant color also appears in many of textile fabrics made there. Tie-dyed cloth is a staple all over India. But Jaipur is particularly known for its tied-and-dyed crafts, which contribute to the lucrative textile industry of Rajasthan.
The process of making one popular type of tie-dyed cloth, bandhani, is called bandhana. It's not your typical at-home tie-dye experience.
Several yards of fabric are dyed with naturally-sourced color at once. This style requires the etching of intricate patterns into the fabric, which results in one-of-a-kind pieces of clothing.
READ MORE: 125+ Best Gifts For Travelers (& Every Travel Style)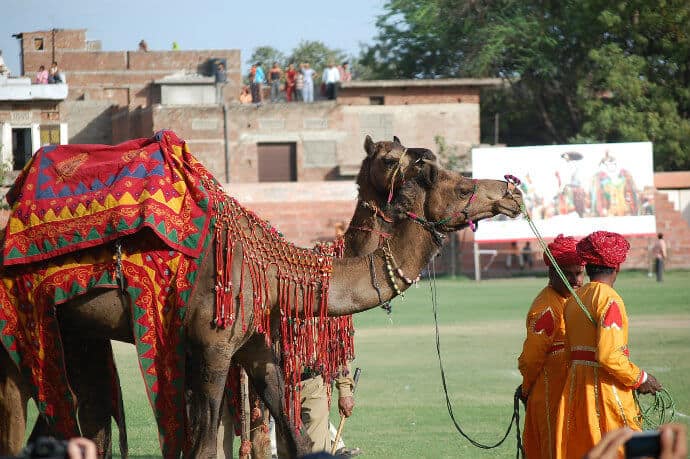 Bikaner Camel Festival in Bikaner, Rajasthan
The Bikaner Camel Festival, held annually in Rajasthan, celebrates the pack animals knowns as the "Ships of the Desert" every January.
Camels were once the primary means of transportation through the deserts of Rajasthan, and the people of Bikaner heavily depended on them.
These days, the camels are dressed in colorful capes and open the festival by walking around the 16th century Junagarh Fort.
As you'd expect, camels are right at the forefront of this cultural festival. Popular activities include camel races, camel milking, and even a camel beauty pageant.
Additionally, attendees can view fireworks and music/dance performances. The festival also offers a marketplace with stalls selling food, jewelry, and other handmade art.
READ MORE: The 25 Biggest Deserts In the World (World Travel Bucket List)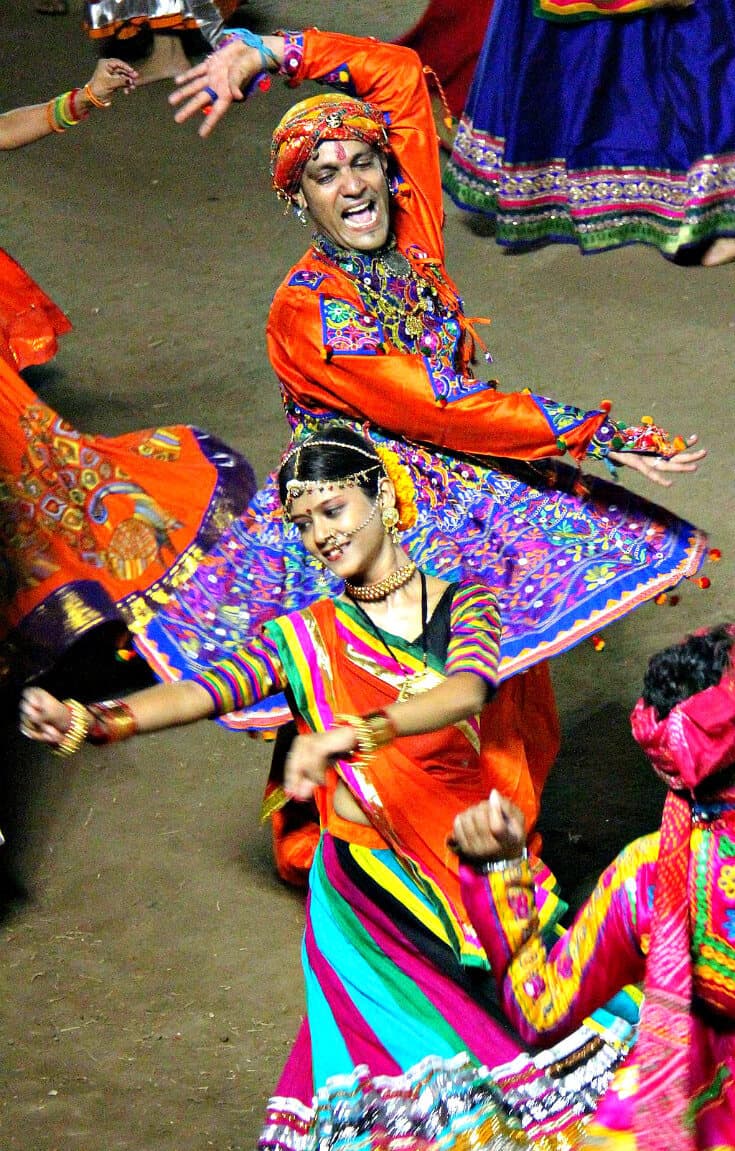 Garba in Gujarat
Originating in Gujarat, garba is a dance form that is often seen when celebrating the Hindu holiday of Navratri.
The dance is performed by large groups of people who move in a circle, which is said to represent the cycle of life.
Dandiya, another local form of dance, has integrated with garba as well to create a lively dance experience. This style is performed with two wooden sticks amongst partners and large groups, who hit the sticks in a rhythmic pattern.
Garba is also notable for the unique clothing people wear to celebrate. Women and girls wear ghagra/chaniya cholis, a type of long, beaded skirt that comes in a plethora of bright colors.
READ MORE: Dancing With Warriors (Embracing Maasai Culture in Tanzania)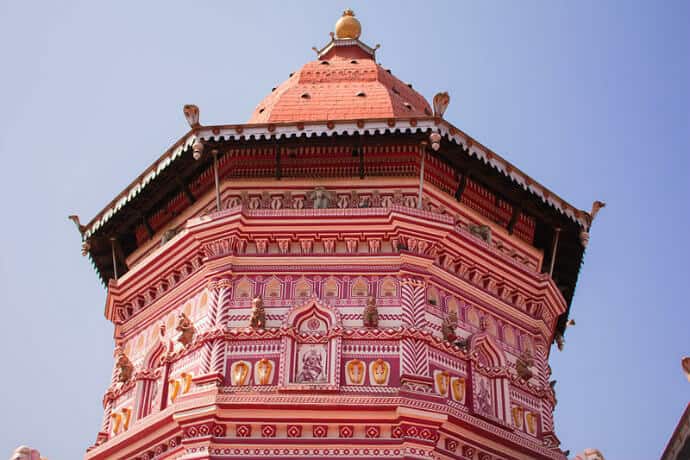 Architecture & Kaavi Art in Goa
Goa, which is located in southwestern India, is known for being a destination filled with beautiful beaches for Indians and visitors alike.
Due to the region's longtime colonial rule by Portugal, the area's art and architecture is heavily influenced by Portuguese style.
Kaavi art is known for its red murals, which decorates the walls of temples and occasionally churches.This art is created from laterite, a reddish-colored stone, which is mixed together with white limestone.
The mixture is hand-spread on walls, and the engraving of geometric designs is the final touch on this unique (but rarely found) art form.
This art can be seen primarily in Goa as well as Karnataka.
READ MORE: How Colonialism Impacted Caribbean & Latin American Art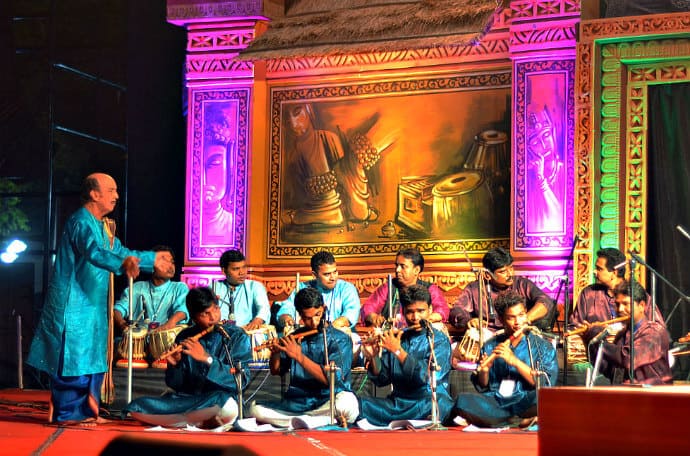 Sangeet Natak in Maharashtra
Literally meaning "musical drama," Sangeet Natak is a type of dramatic performance that arose from Maharashtra in western India.
This theatrical style originated in the 19th century, and includes elements of both Hindustani and Carnatic music. Music plays a key part of this performance art, and the form that accompanies these plays is called Natya Sangeet.
The music is one aspect of a beloved genre that also includes poetry, drama, and dance.
The shows are based on ancient Hindu texts such as the Ramayana and Mahabharata, as well as other, shorter stories of Hindu mythology.
But social themes also became topics for the plays as time went on.
READ MORE: An Introduction to Hawaiian Mythology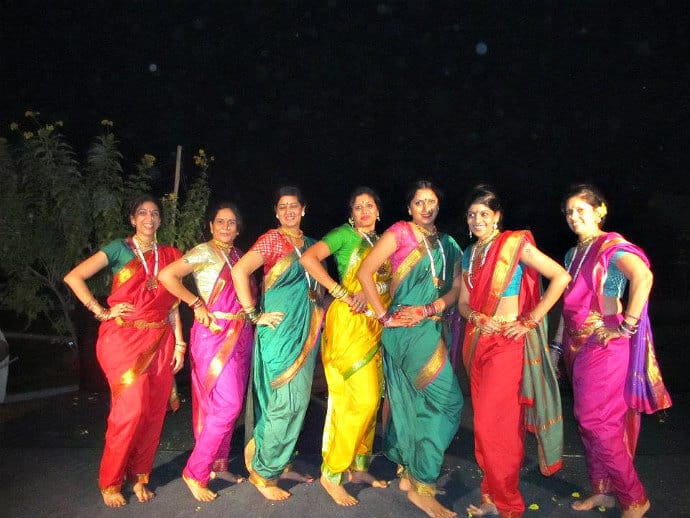 Nauvari/Kaashtha Saris in Maharashtra
Of the many traditional forms of Indian clothing, the sari is probably the most well-known in the west.
The Kaashtha sari, which originated in Maharashtra, is known for being tucked in at the back rather than hanging down.
This style of sari is also referred to as Nauvari (which means nine yards) due to the fact that it is usually made from a single 9-yard piece of cloth.
The Kaashtha style is popular because it doesn't require any other clothing to support it, and can be worn by women from all walks of life.
It appears everywhere from important religious and cultural events to farm workers. Women in the past even fought wars while wearing this style of sari.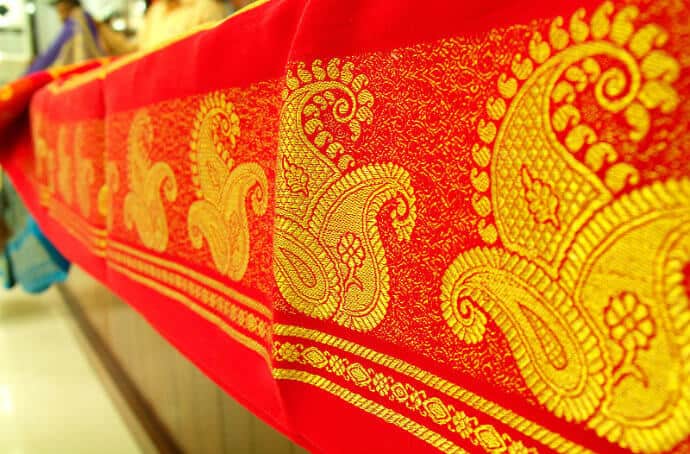 Zari Thread in Rajasthan
While there is much discussion about embroidery in India, the materials used are not often the focal point.
But in Rajasthan they make a special type of thread called Zari. It's made made of gold or silver, and its luxurious appearance can be seen woven in distinct patterns on fine clothing (including brocade on saris).
The tradition dates back to India's Mughal era, which began in 1526 and incorporated a mixture of Indian and Persian cultural influences.
The style was historically associated with nobility and literary figures, primarily due to the cost. But these days the Zari is made of cotton or or polyester thread wrapped in golden or silver metallic thread.
READ MORE: Exploring the Greco-Roman History of Jerash, Jordan
EAST INDIAN CULTURE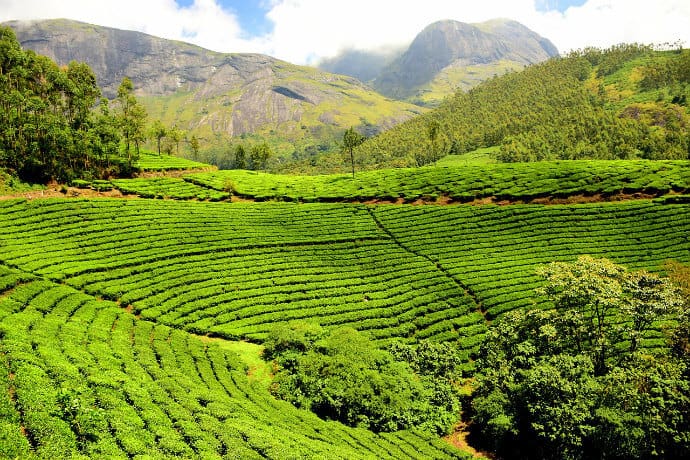 Tea Gardens in Assam
A holdover from the era of British colonization, tea is a staple beverage in many parts of India. Assam, which is located in East India, is where most of the country's tea is grown.
Black or darjeeling tea was first cultivated in Assam back in 1839. Today it has emerged as the largest tea-producing region in India.
Assam's tea gardens (a.k.a. tea plantations) are celebrated at the Assam Tea Festival every November. There, visitors can view the various tea gardens and taste-test different types of tea in the Guwahati Tea Auction Centre.
Most of the tea gardens are situated along the beautiful Brahmaputra River, which is one of India's most well-known rivers.
Even if you're not a tea connoisseur, it's a great place to take in the gorgeous natural beauty of Assam.
READ MORE: The Best Coffee in the World (A Gourmet's Guide)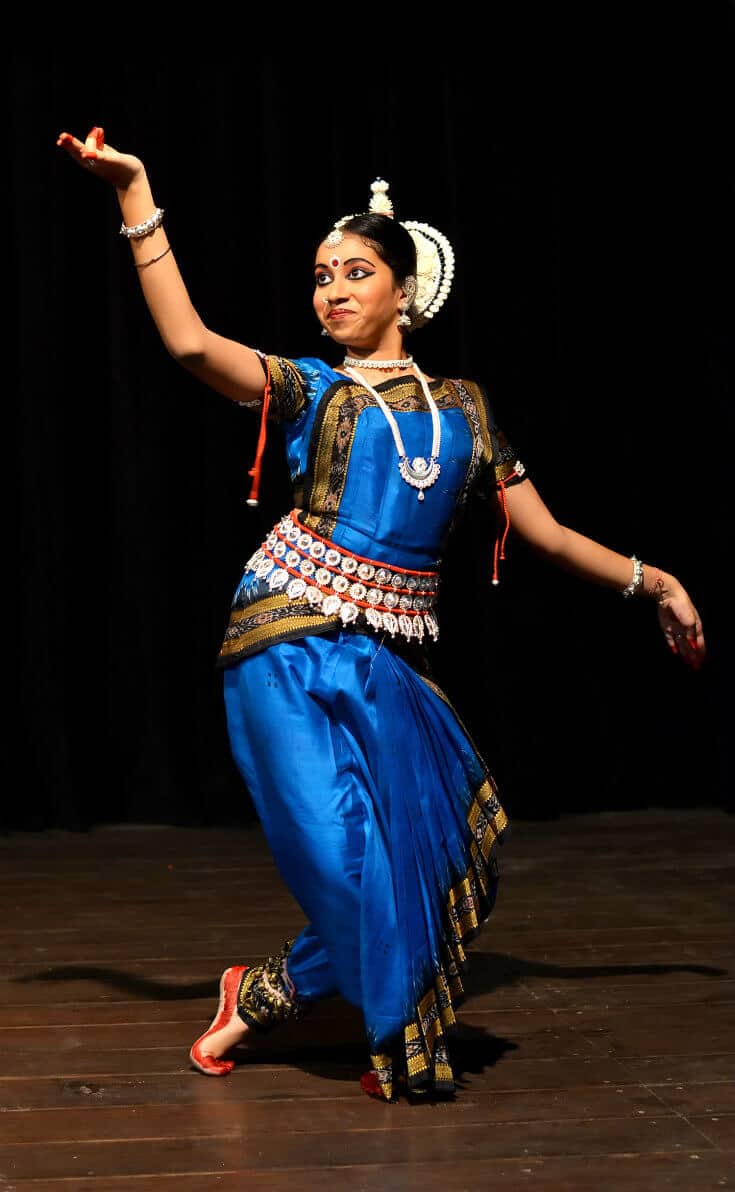 Odissi in Odisha
Originating in the eastern state of Odisha, Odissi is another form of classical Indian dance.
Like the other classical dance forms we've covered here (including Bharatanatyam and Kathak), the roots of Odissi are found in the ancient Natya Shastra, the original source of many classical Indian art forms.
Originally developed in the temples of Odisha, Odissi depicts stories of Hindu mythology through strong facial expressions and various body positions and hand gestures.
This dance form is accompanied by Odissian music, which is a blend of northern Hindustani music and southern Carnatic music.
Much like Kathak, there are three primary schools of instruction for Odissi that focus on different aspects of the dance form.
READ MORE: Learning to Dance Hula at Moorea's Tiki Village Theatre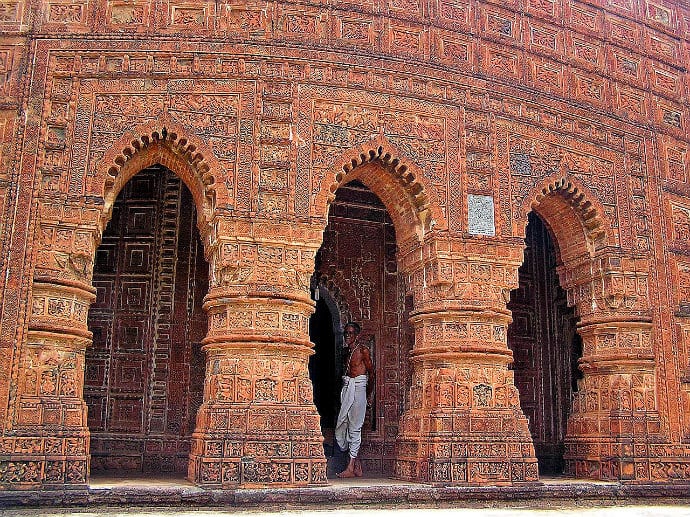 Calcutta Architecture in West Bengal
The architecture of the state of West Bengal (as well as Bangladesh) is distinctive because it combines Islamic and British colonial influence on traditionally Hindu and Jain structures.
In the capital of Calcutta, several prominent buildings are made of marble, while others are made of clay and are a distinct reddish color.
This combination creates a beautiful contrast in color against the different styles of structures in the city.
Most of the temples you'll find in this area were built after the revival of temple architecture that started in the 17th century.
Many are covered on the outside by strikingly impressive terra cotta reliefs, often depicting secular imagery that offer insights into the social structure of the era.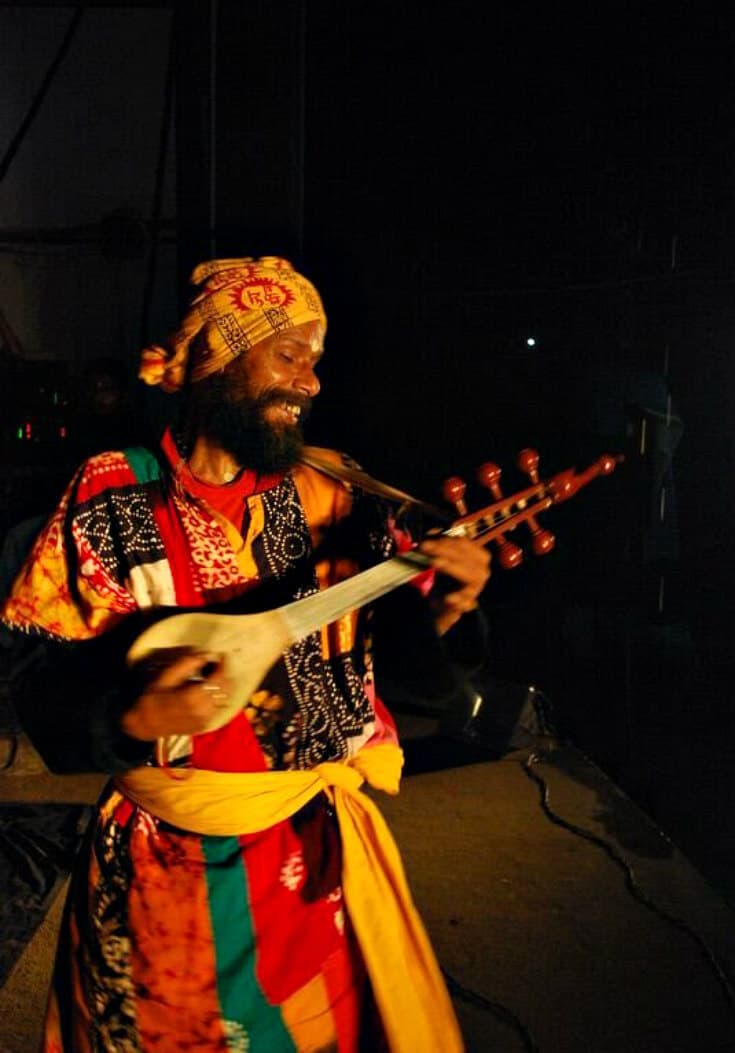 Baul Music in West Bengal
Known for its rich language, Bengali, West Bengal has many unique music and dance traditions.
The Baul musicians reside in Bangladesh and West Bengal, and their style of music (known as Baul Sangeet) represents their mystic beliefs.
These ancient songs are primarily an oral tradition, and were not commonly written down until the 20th century. Traditional instruments include several types of drums, as well as flutes and percussive anklets covered in bells.
The lyrics are perhaps the most meaningful aspect of this music, as they convey the mesmerizing mysticism of the Baul musicians and their free-spirited ways.
Interestingly, these musicians come from different backgrounds and religions, with some being Hindus and others being Sufi Muslims.
READ MORE: Hassan Hakmoun on Morocco's Mystical Gnawa Music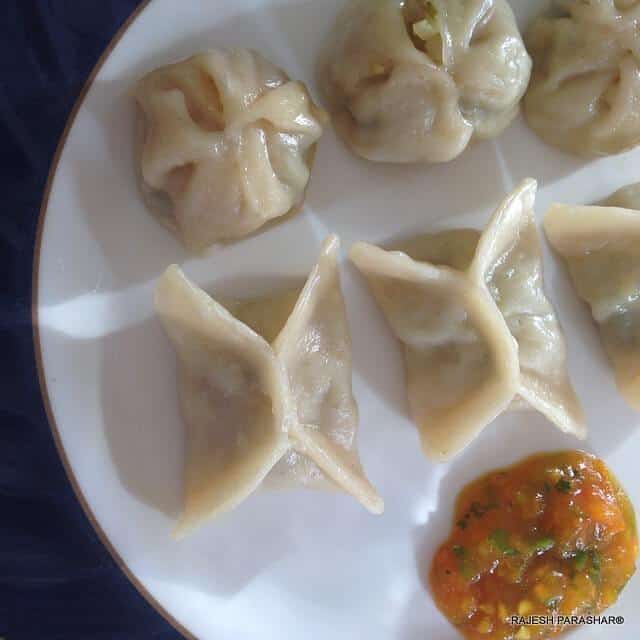 Momos and Noodles in Sikkim
Due to its proximity to southeast Asian countries, food in Sikkim is different from what you'll find in the rest of India.
In fact, the region takes much of its culinary inspiration from neighboring Nepal.
Noodle dishes are prominent in this northeastern state, with dishes such as chow mein (which originated in China) and a noodle soup from Tibet called thukpa.
Another popular dish in Sikkim is momos. These delicious steamed dumplings are filled with vegetables, buffalo meat or pork and served with soup, and are a common snack.
READ MORE: Nepal's Annapurna Circuit Trek (Why It May Be Now or Never)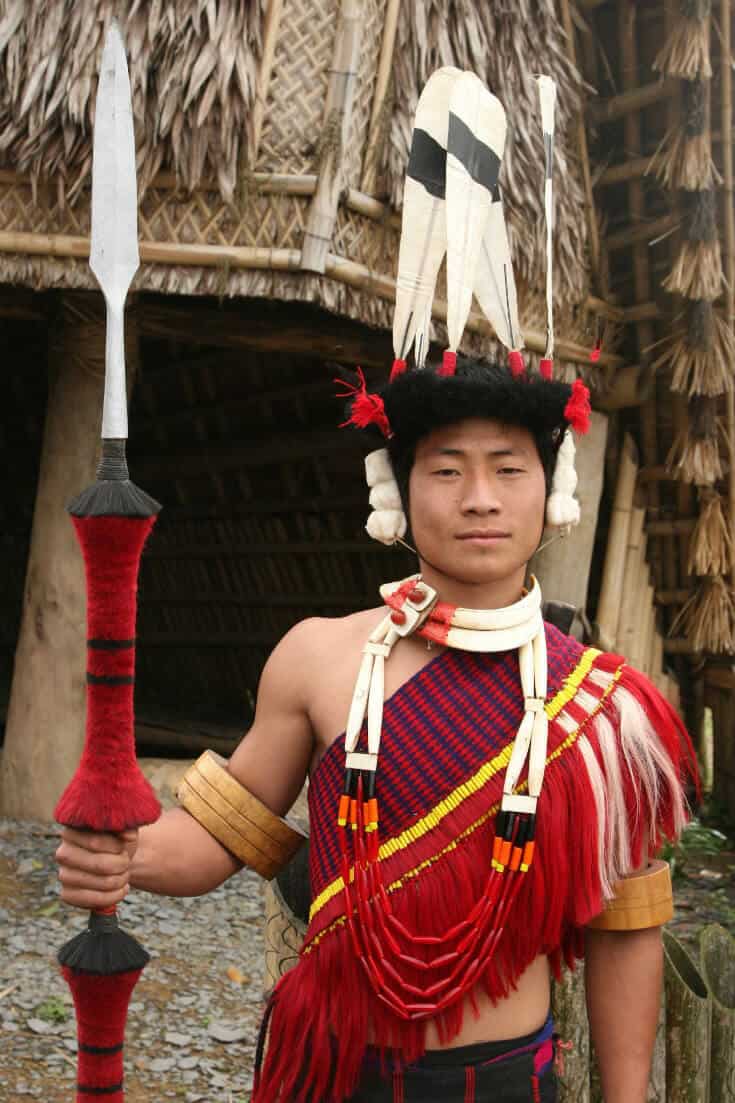 Naga Tribes in Nagaland
Located in northeastern India, Nagaland is made up of numerous different indigenous tribes. Unfortunately the precise number of tribes isn't always clear.
The state has 16-17 officially recognized tribes residing within it. But there are also other indigenous groups that are sometimes classified as Naga tribes, some of which live in other Indian states.
Although there are many different Naga tribes, they all share some core values, such as loyalty and following ancient cultural traditions.
Among these is the art of weaving, which has traditionally been passed down from generation to generation.
Each Naga tribe weaves an array of shawls, shoulder bags, and other accessories. They all use their own distinct designs and colors, with the design often based on the wearer's social status in the community.
READ MORE: Exploring Indigenous Roots in Otavalo, Ecuador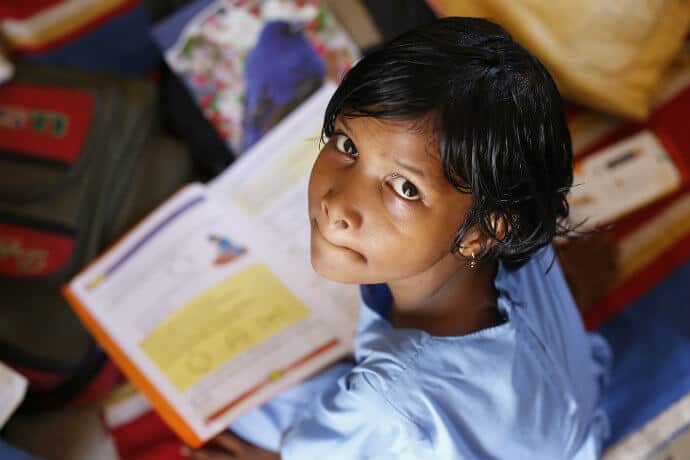 Languages of Arunachal Pradesh
India is home to 22 official languages, but hundreds of other languages and dialects are found throughout the subcontinent.
Arunachal Pradesh, which is located in the eastern part of the country, is home to a wide variety of languages concentrated in a fairly small area.
While the widely-spoken languages like Hindi and Bengali are present, many of those spoken in Arunachal Pradesh are indigenous dialects, with some being more similar to one another than others.
Some of the less-common language groups include Tani, Monpa, and Mishmi.
Many of these languages are part of the Sino-Tibetan language family, due to east India's proximity to Tibet, Myanmar, and China. This makes them distinct from the Indo-European languages commonly found in other parts of India.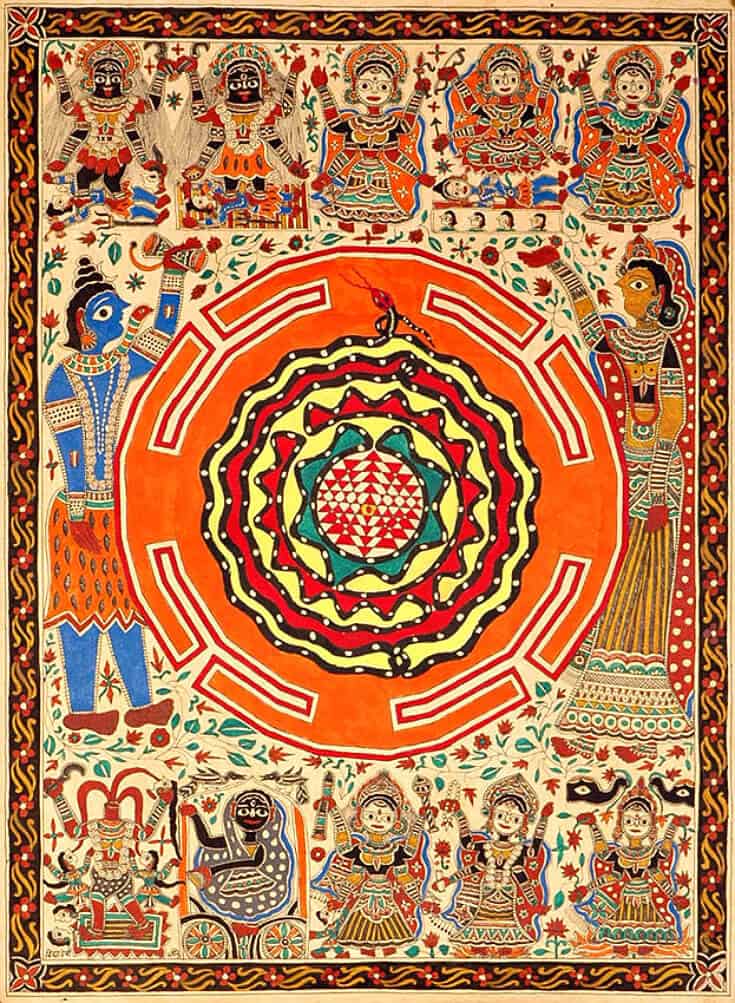 Mithila Paintings in Bihar
Also known as Madhubani art, Mithila is an ancient style of artwork native to this region of Bihar in eastern India. What started out as primarily wall art gradually evolved into painting on paper as well.
What's most distinctive about the Mithila style is the way the paintings are created.
Instead of paintbrushes, Mithila artists use their hands, matches, twigs, and other small objects to create intricately detailed work.
They use natural elements for paint, including turmeric, natural dye, charcoal, and indigo.
Within this unique art form there are five different styles, depicting themes such as religion, nature, family life, and more in a geometric fashion.
READ MORE: Artist Jason DeCaires Taylor on His Cancun Underwater Museum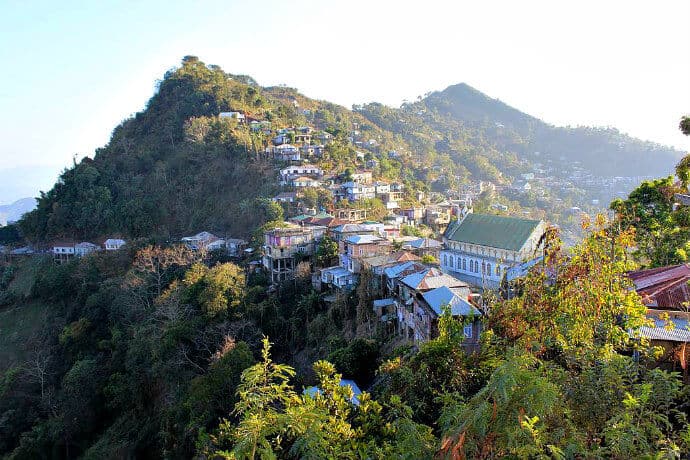 The Christian Influence in Mizoram
India is home to many religions, and the eastern state of Mizoram has a very high population of Christians compared other Indian states.
The state is made up of many different tribal groups, with 95% of the population having diverse Southeast Asian origins. Many came to India during the massive waves of migration that lasted from the 16th to 18th century.
But a vast majority of Mizoram residents today are Christian (predominately Presbyterian). This is due to the influence of Christian missionaries during the era of British colonial rule.
This combination of traditional Indian customs and Christianity forms a unique modern culture. Old tribal customs have been replaced by celebrations of Christmas, Easter, and other Christian holidays.
READ MORE: 70 Christmas Traditions Around the World
CENTRAL INDIAN CULTURE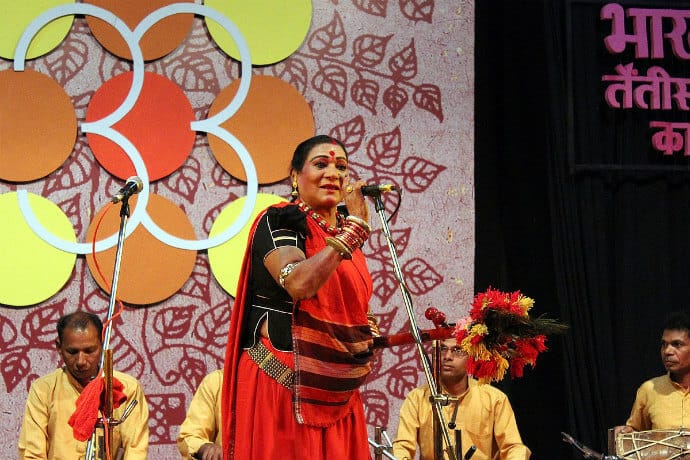 Pandavani in Chhattisgarh
Pandavani is a type of folk singing that is native to Chhattisgarh, in central India.
The style focuses on telling stories of the Pandavas (or five brothers), who are described in the sacred Hindu text called the Mahabharata. Performers act out these stories, which serve as a combination of education, entertainment, and enlightenment.
Pandavani musical performances are accompanied by music played on instruments including the harmonium, tambura (a stringed lute), dholak (a two-headed folk drum), and tabla.
This style of music (which may be as old as the Mahabharata itself) was traditionally performed only by men. But women have been allowed to do so since the 1980s.
The style's most popular practitioner, the award-winning (and Chhattisgarh-bred) Teejan Bai, is a female. Like the best Pandavani performers, she's known for her dramatic intensity, improvisations, and sociopolitical insights.
READ MORE: Zakir Hussain, India's Legendary Percussionist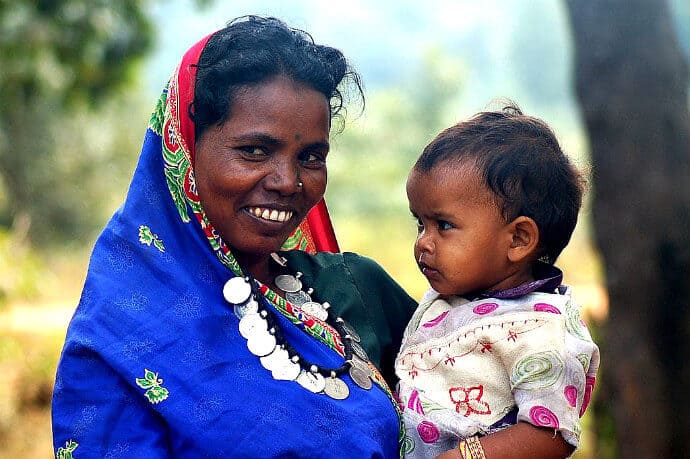 Adivasi Tribes in Bastar, Chhattisgarh
With a population of over 1.3 BILLION people, it's no surprise that India is home to a vast number of ethnic and cultural groups.
There are literally hundreds of small indigenous tribes, which are collectively known as adivasi, scattered all across the country.
The Bastar region of Chhattisgarh is one place where many unique indigenous tribes are situated, with the demographics of the region being about 30% tribal groups.
Political tensions and complicated arrangements between groups have made life difficult for many people in this area. But still these tribes have their own unique lifestyles and belief systems that live on.
One thing many tribes in Bastar have in common is the fact that they live their lives in the forests, where they're often separated from the modern world in order to protect their cultures.
READ MORE: The 20 Biggest Forests in the World (World Travel Bucket List)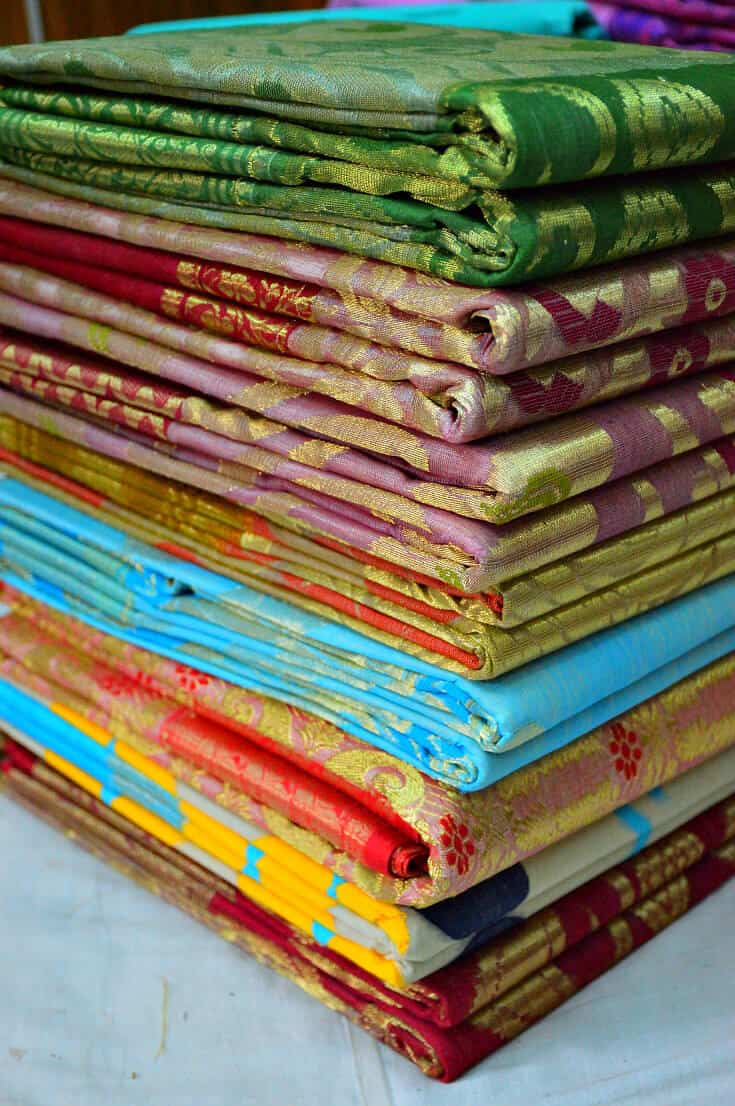 Tussar/Kosa Silk in Chhattisgarh
Of the many rich fabrics that are commonly used to make traditional Indian garments, silk is one of the most luxurious.
Tussar or Kosa silk is one distinctive variety developed in Chhattisgarh. This silk is prized for its rich texture and natural golden color, but is less durable than other types due to its short strands.
Tussar silk is produced from larvae of several species of silkworms from the moth genus Antheraea, which are harvested in the area's fertile forests. The cocoons are soaked in boiling water to soften the silk, and then reeled.
This silk is commonly used to make saris as well crafts, with other varieties produced in China, Japan, and Sri Lanka.
READ MORE: 60 Weird Animals Around the World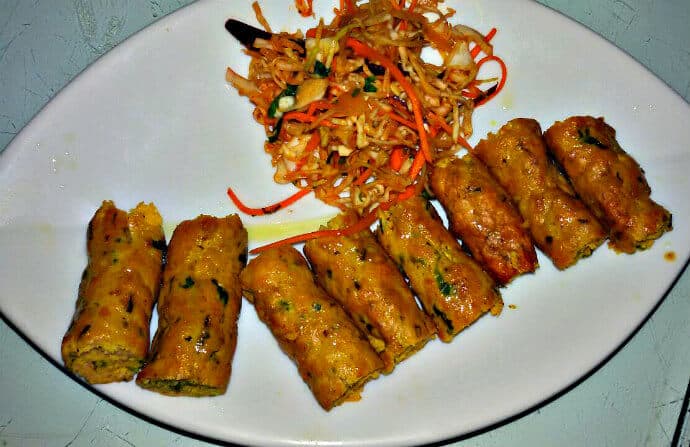 Rice
Rice is a staple food in most Indian cooking. But the state of Chhattisgarh is known as "the rice bowl of India" for its incorporation of rice and rice flour into many meals and dishes.
Here, rice is incorporated into virtually every meal of the day. Common breakfast dishes include cheela (a dosa-like pancake made with rice batter), chousela roti (puri bread made from rice), and fara/muthiya (rice rolls in white sauce).
One of the more popular dishes made from rice (especially in India's summers) is bore baasi, whose name means "dipped rice from the last cooked meal." It involves cooked rice dipped in yogurt or buttermilk, served with pickles and raw onions.
Locals believe the dish helps to maintain proper hydration levels, keeping the body cool during the brutally hot summer days.
READ MORE: Hoppin John Recipe (For Good Luck in the New Year)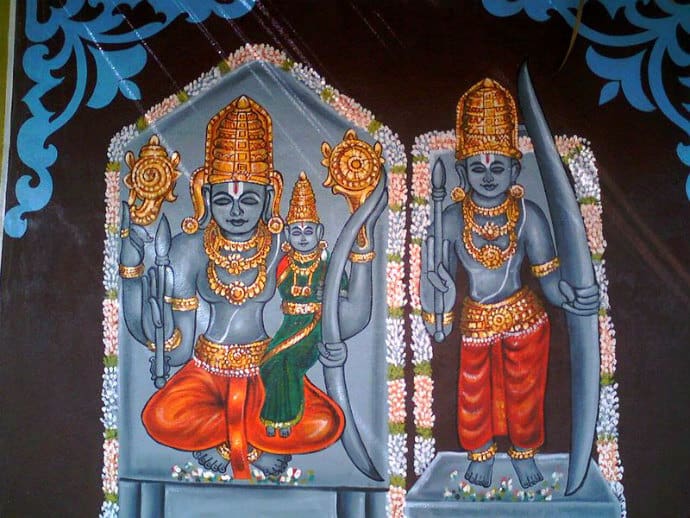 Lord Rama
In Hinduism, Lord Rama is seen as a significant figure for his legendary heroism. Regarded as the seventh avatar of the god Vishnu, he exemplifies dharmic living as it pertains to the rights and responsibilities of individuals.
Chhattisgarh plays a major role in this Hindu god's life because it is where he and his wife, Sita, lived there for 10 years. Along with Lord Rama's brother, Lakshman, they lived in the Bastar region after they were exiled to the forest by his father, King Dasharatha.
Rama is the central figure of the Ramayana, an ancient poem recounting the divine prince's efforts to rescue his wife from a demon king known as Ravana. The epic was hugely influential on later Sanskrit poetry and other aspects of Indian culture.
There are many temples built to honor Lord Rama. The oldest one that survives is the Rajiva-locana temple near Raipur (in Chhattisgarh). It was built in the 7th century, with restoration done around 1145.
The temple remains in use today, with devotees gathering there for the Rama Navami spring festival, which is held annually in March or April.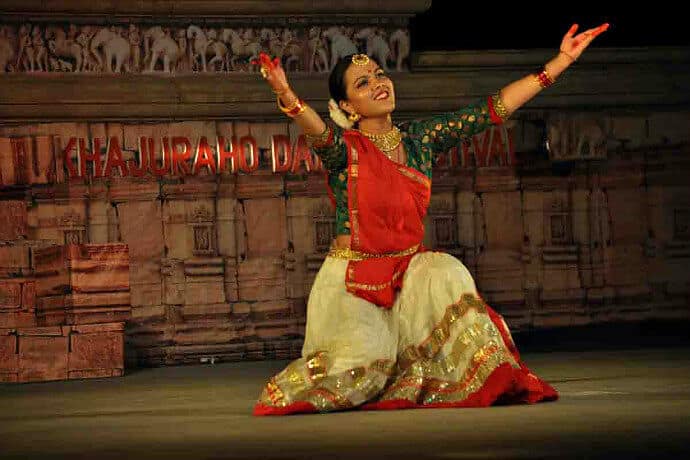 Khajuraho Dance Festival in Madhya Pradesh
The annual Khajuraho Dance Festival in Madhya Pradesh highlights the diverse and beautiful dance forms of India.
The week-long festival includes performances of numerous different forms of Indian classical dance as well as art displays, all surrounded by the ancient temples of Khajuraho.
These temples, which are known for their intricate carvings, have a strong connection to dance and date back to the 10th-12th century.
The festival has been honoring local dance forms and the beauty of the temples since 2002.
Dance forms featured in the festival include kathak, bharatanatyam, odissi, kuchipudi and more, with daily performances and art exhibitions.
READ MORE: An Introduction to Caribbean Music & Dance Styles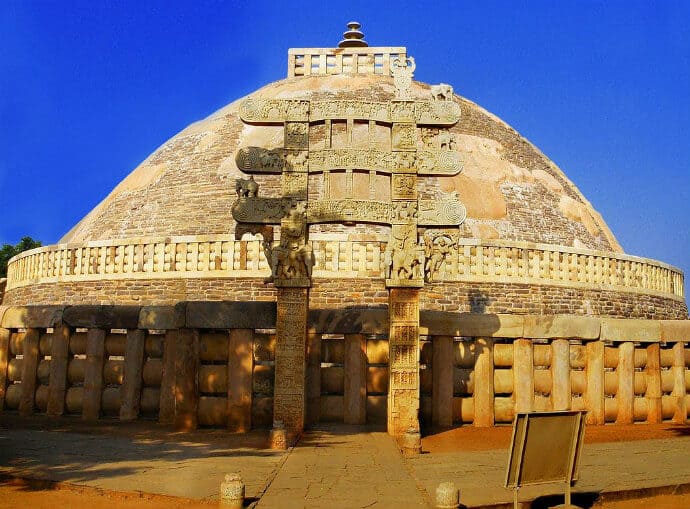 Sanchi in Madhya Pradesh
One of four UNESCO World Heritage Sites located in Madhya Pradesh, Sanchi is a Buddhist stupa dating back to the 3rd century BC.
A stupa is a structure that often contains the remains of monks or nuns, and is used by Buddhists as a place of meditation.
Sanchi is a large complex at the center of a region that's packed with other historically significant stupas, including Bhojpur (a fortified hilltop with 60 stupas), Andher, and Sonari.
Sanchi's Great Stupa is one of the oldest stone structures in all of India, originally commissioned by an emperor named Ashoka in the 3rd century BCE.
At its heart is a hemispherical brick memorial built over the remains of the Buddha. Over it you'll find what look like umbrellas, known as chatra, which symbolize the high rank of the person buried within.
The vast complex also includes two other stupas, Temple 40 (one of the oldest free-standing temples in all of India), and many impressive pillars, carvings, and gateways made of brick and stone.
READ MORE: The Best Places to Visit in Greece (in 40 Fantastic Photos)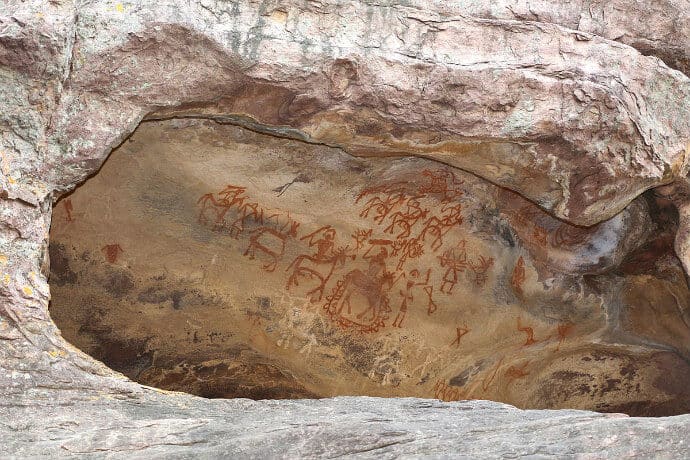 Bhimbetka Rock Shelters in Madhya Pradesh
Listed as a UNESCO World Heritage Site, the Bhimbetka rock shelters encompass seven hills and more than 750 shelters spanning more than six miles.
Some of these shelters were inhabited by humans more than 100,000 years ago, offering visitors a unique look at how people lived during the era of mankind's early hunter-gatherers.
Many of the rock structures are home to prehistoric cave paintings, some of which are at least 30,000 years old. Though some have faded considerably over time, others remain vivid and depict Indian animals, dancing humans, and other ancient symbols.
This is one of the largest prehistoric complexes in the world, with paintings unlike anything you've ever seen. Adding this one to our list of the coolest caves in the world!
READ MORE: Top 10 Caves in the World (For Your World Travel Bucket List)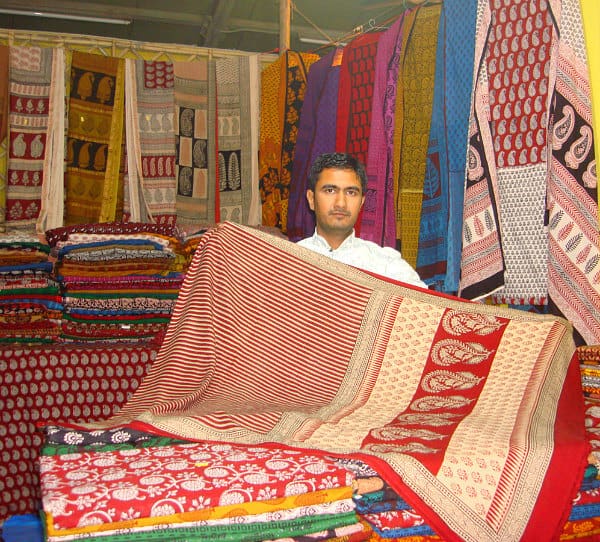 Bagh Prints of Madhya Pradesh
Bagh prints are a type of hand-printed fabric that originated in Madhya Pradesh, more specifically along the Bagh River.
These beautiful, intricately-designed fabrics feature geometric and floral prints, usually created using red and black colors (derived from vegetables) on a white background.
These colorful prints are made through a process of weaving and hand-blocking. There are many steps in the production process, including pre-printing, printing, and post-printing.
Interestingly, locals believe that the chemical properties found in the Bagh River play a key role in the vividness of the resulting prints.
READ MORE: The 20 Longest Rivers In The World
HIMALAYAN CULTURE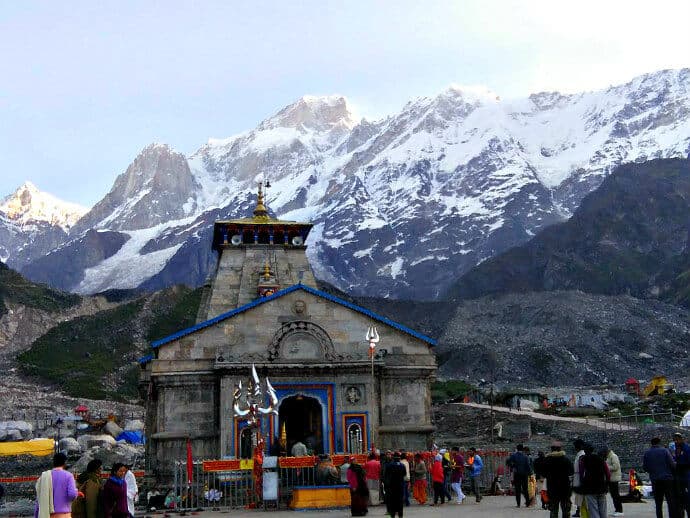 Kedarnath Temple in Uttarakhand
Kedarnath Temple in Uttarakhand is a must-see if you visit the Himalayas, the world's tallest mountain range.
This ancient temple is dedicated to Lord Shiva, the Hindu god of destruction, who is also known as Kedarnath (among many other nicknames).
Reaching the temple is an adventure in and of itself, since it is located about 11 miles away from nearby Gaurikund and situated in the mountains. But the unusual architecture is well worth the trek.
The temple was built in the eighth century, and its walls are covered in dynamic scenes straight out of Hindu mythology.
Those interested in learning more about the religions of India will love the picturesque view of the temple against the stunning Himalayan landscape, as well as the statues of deities inside.
READ MORE: The 20 Tallest Mountains in the World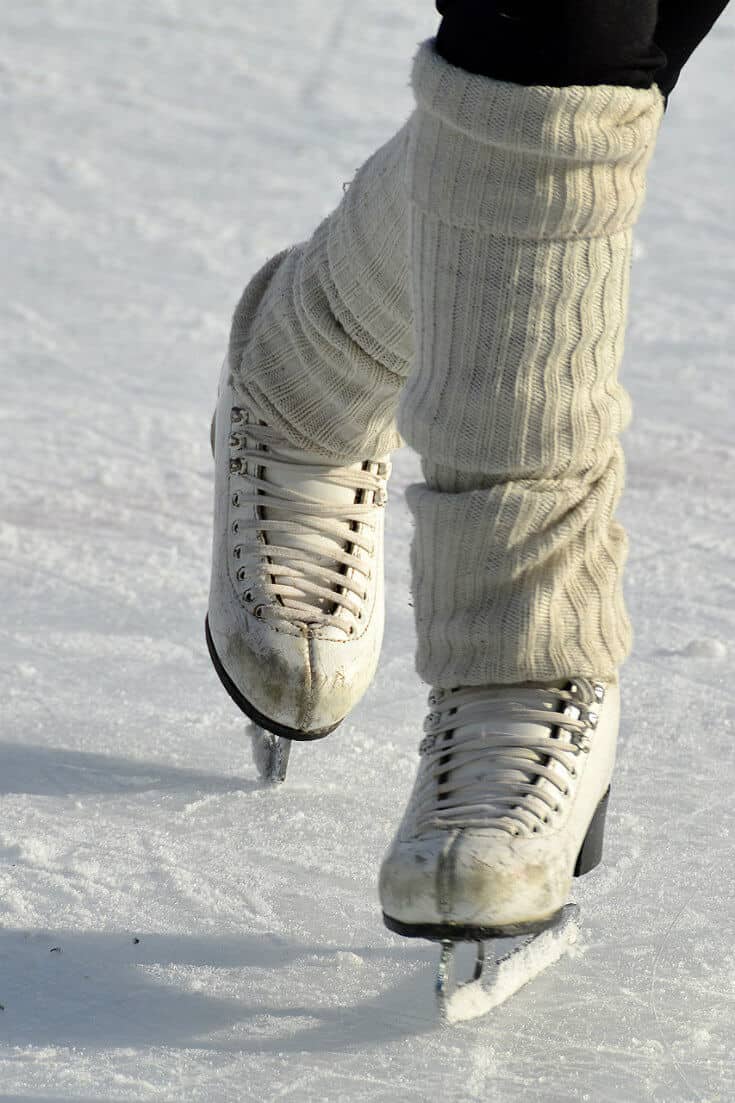 Natural Ice Skating Rink in Shimla, Himachal Pradesh
India as a whole is known for its humid tropical climate. But Himachal Pradesh, which is located in the Himalayas, experiences colder winters than other states.
Ice skating is a popular cold-weather pastime here, and the city of Shimla offers the largest ice skating rink in India.
In fact, this is the only natural ice skating rink in India, with a winter skating season that typically lasts from December through February.
The rink is enjoyed by both locals and visitors alike. The rink also hosts skating competitions, amongst other events held throughout the cold season.
READ MORE: 20 Best Mountains in the World (for your World Travel Bucket List)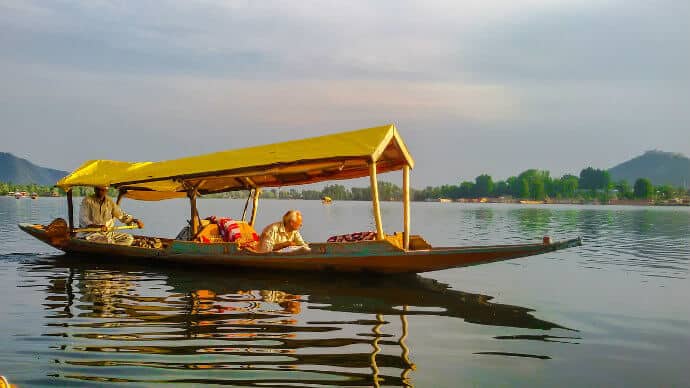 Shikara Boats on the Dal Lake in Kashmir
If you take any of the available Kashmir tours to the Dal Lake, it's fairly likely that you may run into someone rowing a shikara through the water.
Somewhat resembling traditional Venetian gondolas, these simple boats are often seen on the lake in India's Himalayan region.
Shikaras are made of wood, often include a canopy, and are sometimes painted with bright colors that stand out against the water.
Shikara boats typically hold up to six people, and serve a variety of purposes for locals in the area (including transportation, fishing, and lake tours). Some people even use them as houseboats!
READ MORE: The 20 Best Lakes in the World (for your World Bucket List)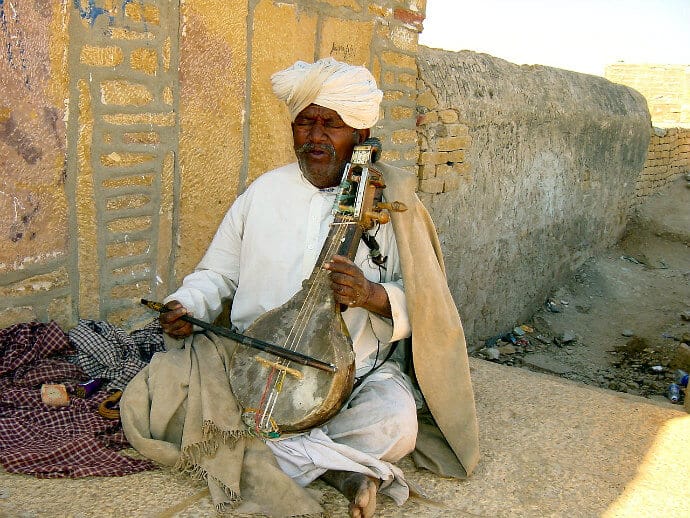 Folk Music in Uttarakhand
Folk music and dance play a huge role in the culture of the Himalayan state of Uttarakhand.
This area's population is a blend of different ethnic groups. Its music offers a perfect reflection of this medley of people.
Numerous folk instruments are played to create the music of Uttarakhand, including the dhol, bhankora (a tube-shaped wind instrument), and the ransignha (an S-shaped trumpet), to name a few.
These folk songs are usually played at special occasions such as religious ceremonies or festivals and capture the essence of the people and nature of the region.
READ MORE: The Best Irish Folk Music Artists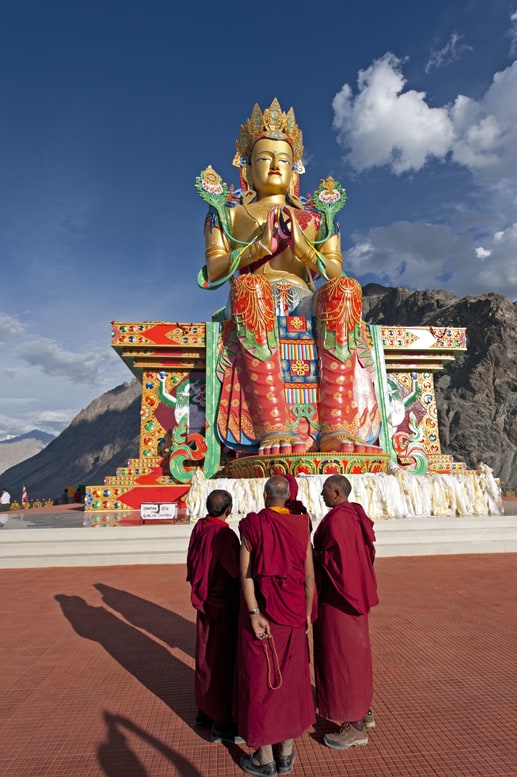 Ladakh Music and Dance in Jammu and Kashmir
Situated in the mountains near Tibet, the Ladakh region of Jammu and Kashmir is a blend of cultural influences from Asia and the Middle East.
Buddhism is practiced by about half the residents in this area, and many Tibetan cultural traditions exist here, including music.
Religious chants are a huge part of Ladakhi music, and are spoken in both Sanskrit and Tibetan (which is quite similar to the Ladakhi language).
Masked dance is another fascinating facet of this area's culture, often incorporated as part of religious ceremonies.
The Buddhist monasteries in this area hold occasional festivals showcasing this dance form, which tells stories of good vs. evil amongst other themes.
READ MORE: Tibetan Culture In Ladakh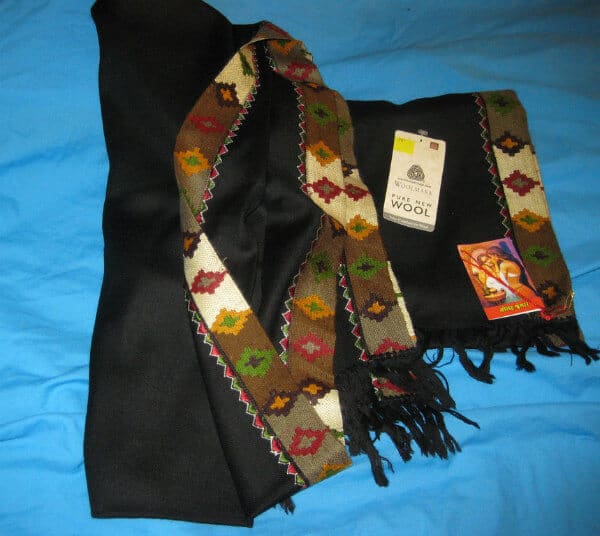 Kullu Shawls in Himachal Pradesh
Ranging from bright colors and geometric patterns to simple designs and solid colors, Kullu shawls cover a wide range of stylistic preferences.
These shawls originated in the Himalayan state of Himachal Pradesh. They're crafted by the Kullvi people, and are made of three types of wool, which creates a wide variety of textures.
While these shawls are often imitated and factory-made, they are traditionally made by hand. Their sale plays a major role in the economy of the people living in Himachal Pradesh.
Weaving is done by hand on a loom, so no two shawls are ever quite the same. With so many options, there is a shawl for everyone!
READ MORE: What is Fair Trade?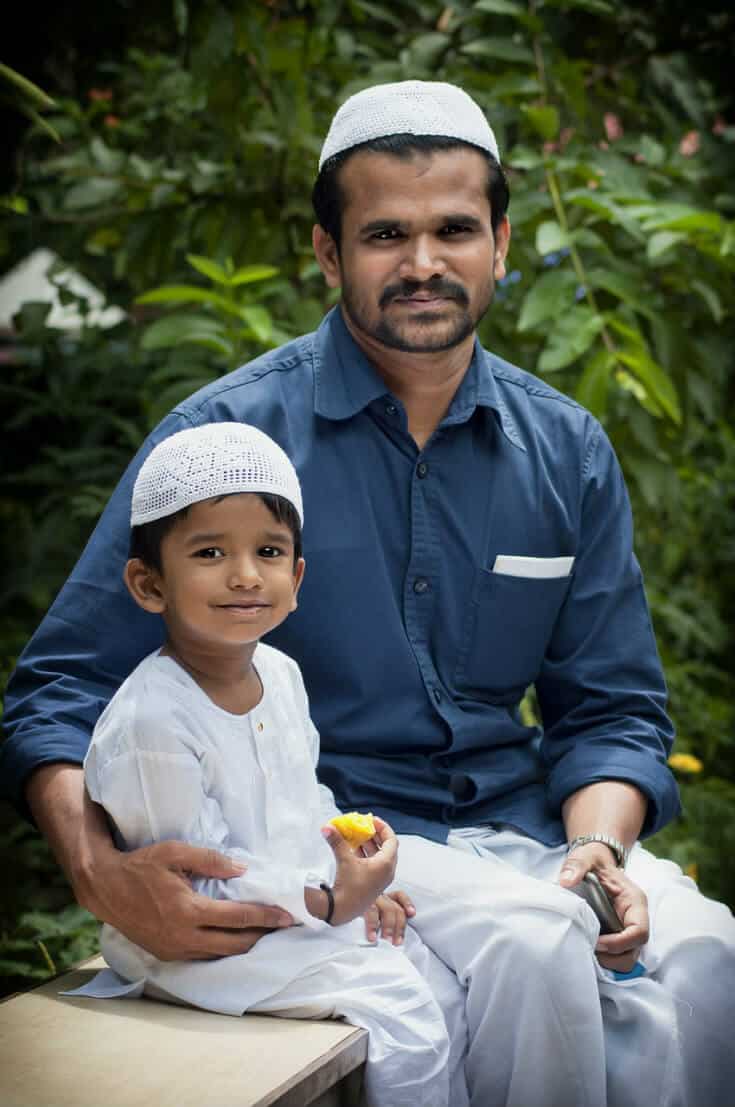 Eid
Eid al-Fitr and Eid al-Adha are two major holidays that are celebrated by Muslims all over the world. In India, Assam is one of the many places where these holidays are celebrated with gusto.
Eid al-Fitr celebrates the end of Ramadan, the Islamic holy month of fasting. Throughout India the Muslim faithful celebrate by exchanging gifts, having prayer ceremonies, and eating together in fellowship.
Eid al-Adha is another major holiday and honors Abraham's obedience to God. Known as "the festival of sacrifice," this day includes a significant prayer as well as contributing to charity in some way. It is considered the holier of the two holidays.
In commemoration of God's sacrifice of a ram (so Abraham wouldn't have to lose his son), an animal is sacrificed and divided into three parts. One third is given to the poor and needy; another third is given to friends and neighbors; and the remaining third is retained by the family. –Anika Chaturvedi
If you liked our 50 Fascinating Facts About Indian Culture, you might also like:
Jill Robinson Fights To Save Wildlife Via Animals Asia Foundation
Conserving Sri Lanka Wildlife Using Poachers As Protectors
Muang Ngoi, Laos- A Pastoral Paradise
Top 10 Things to Do in Coron, Palawan (Philippines)
The Top 10 Things to Do in San Vicente, Palawan (Philippines)
The Philippine Island of Danjugan (an Idyllic Ecotourism Escape)
The 13 Most Beautiful National Parks in Thailand
THAILAND: Gibbon Conservation Center in Phuket
Japan Photos: 15 Pictures from a Dream Come True
Kodo, Japan's Legendary Taiko Drummers
How to Experience Traditional Mongolian Culture
Top 20 Things To Do in Malaysia for Nature Lovers
Taman Negara: Visiting Orang Asli, the "Original People" (Malaysia)
The Top 5 Things to Do in Sabah, Borneo (For Nature Lovers)