If you really want to understand the culture of a place, festivals are a great place to start.
Whether you're interested in music festivals, cultural festivals, food and wine festivals, or holiday-related celebrations, events like these offer a great chance to mingle with the locals and get a taste of the region's culture in the process.
The Delta surge may make attending even American festivals a risky proposition over the next few months. But the following list of festivals are all annual, meaning they should be back for many years to come.
So check out our guide to 15 Famous Festivals in the USA, from holiday celebrations like Mardi Gras and St. Patrick's Day in Savannah to Bonnaroo, Burning Man, and other top festivals.
READ MORE: 20 Best Festivals in the World For Your World Travel Bucket List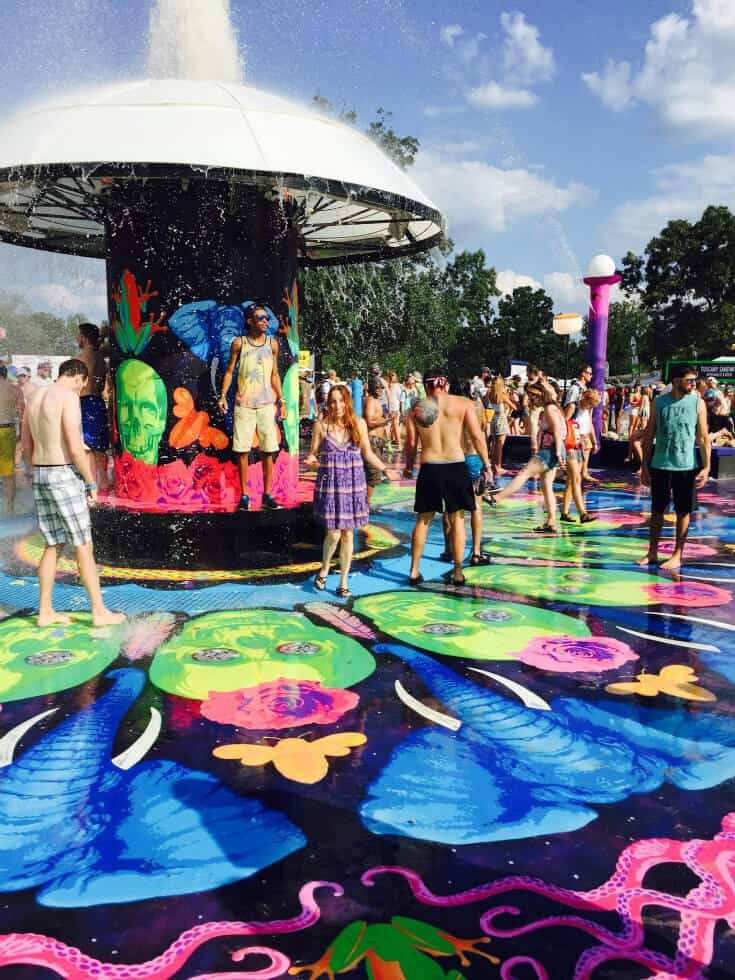 Famous Festivals in the USA Guide
Albuquerque International Balloon Fiesta (Albuquerque, New Mexico)
Bonnaroo Music & Arts Festival (Manchester, Tennessee)
Burning Man (Black Rock Desert, Nevada)
Christmas at Biltmore Estate (Asheville, North Carolina)
Fantasy Fest (Key West, Florida)
Gasparilla Pirate Festival (Tampa, Florida)
Merrie Monarch Festival (Hilo, Hawaii)
Lilac Festival (Mackinac Island, Michigan)
Mardi Gras (New Orleans, Louisiana)
National Cherry Blossom Festival (Washington, DC)
Oktoberfest (Helen, Georgia)
Plano Balloon Festival (Plano, Texas)
St. Patrick's Day (Savannah, Georgia)
Scandinavian Festival (Junction City, Oregon)
South By Southwest/SXSW (Austin, Texas)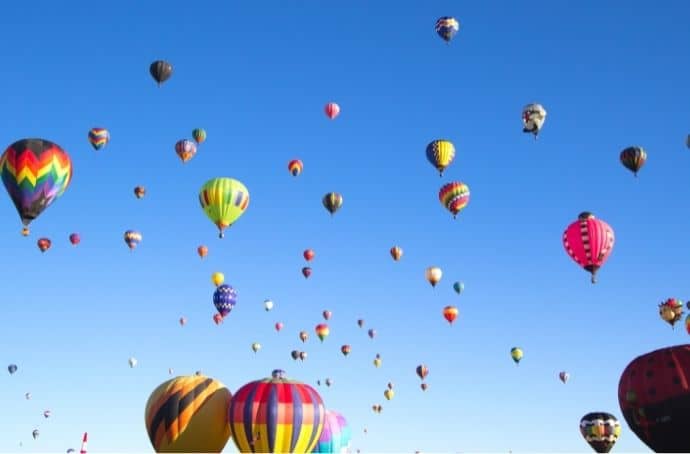 Each October, the Albuquerque International Balloon Fiesta transforms the skies of New Mexico's Rio Grande Valley into an explosion of color, with nearly 600 hot air balloons from all over the world.
Started with just 13 balloons in 1972, this famous festival has grown into a 9-day event covering 365 acres, making it the largest ballooning event in the world. It's also one of the most photograph festivals in the USA.
There's a tremendous amount of music and entertainment across three stages, with activities including balloon races, chainsaw carving competitions, skydiving shows, fireworks, and more.
If you go, be sure to start your festival visit early, because the magic starts at 6:30 am with the Morning Glow.
Imagine pre-dawn darkness and, as the light slowly starts to illuminates the mountains to the east, you see what looks like large fireflies. First one, then two, then five, until the dawn sky is filled with lighted balloon silhouettes.
At 7:00 am, get your cameras ready for the main event, the Mass Ascension of Hot Air Balloons. The 2021 festival runs October 2 through 1o. -Mary Gabbett of Blue Ridge Mountains Travel Guide
READ MORE: The Top 5 Eco-Friendly Tourist Attractions in New Mexico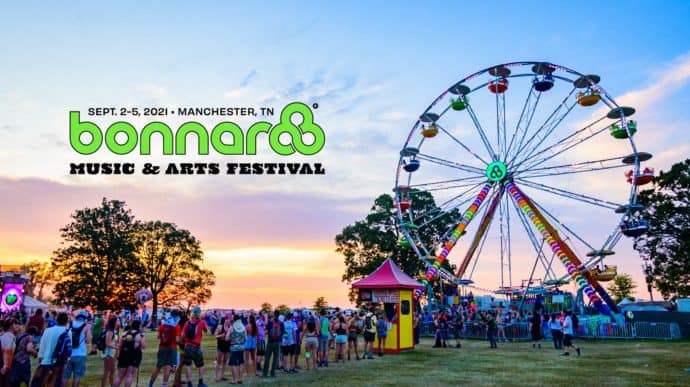 Held every year since 2002 in the tiny town of Manchester TN (south of Nashville), Bonnaroo may not be as large a festival as Coachella, or as iconic a brand as Lollapalooza. But it still ranks among the best music festivals in the US.
Why? To quote its tagline, Bonnaroo features, "Thousands of happy campers. Hundreds of acres of Tennessee nature. 150 epic performances. 10+ Stages of music. Four of the best days ever."
We also love Bonnaroo's many sustainability initiatives, which include annual sustainability reports, the Clean Vibes Trading Post, and Planet Roo (a haven for environmental consciousness and education). Plus $1 from every ticket goes to eco-friendly efforts!
The awesome American music festival, which was modeled after iconic festivals like Monterey Pop and Woodstock, is held every June on a 700-acre farm. The 2021 edition's big name acts included Foo Fighters, Megan Thee Stallion, Lizzo, Tame Impala, Tyler the Creator, Primus, Mastodon, and countless others.
In addition to music and camping, you can also find arts and crafts, food and drinks, a comedy tent, cinema tent, Ferris wheel, silent disco, parades, and yoga. Their unique "Campground Plazas" also offer karaoke, late night parties, celebrity appearances, and more! –by Bret Love of Green Global Travel
READ MORE: The Best Gifts for Campers, Hikers & Nature Lovers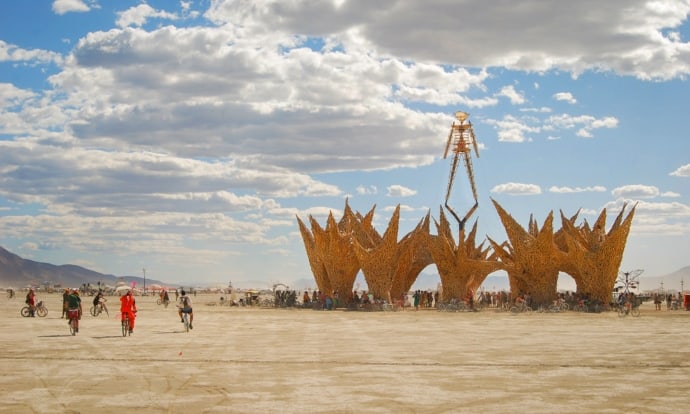 3. Burning Man (Black Rock Desert, Nevada)
For one week each year, the massive dry lake bed of the Black Rock Desert in Nevada is transformed into "Black Rock City." This "city" is filled with camps and incredible art installations, which are constructed and deconstructed every year for arguably the most unique festival in the US– Burning Man.
Burning Man began as a rather small affair on Baker Beach in San Francisco back in 1986. A group of friends had a massive bonfire to burn a 9-foot wooden statue that they named "the man."
It may have represented Corporate America, societal norms, or a past love… no one really knows for sure. But today that group of friends has grown to 80,000 people, and "the man" has grown to some 40 feet tall!
There are only two things available for purchase at Burning Man– ice and coffee. So you'll need to pack everything else that you'll need to survive for the week, including camping tents and water. However, the festival has a "gifting environment," so if you forget something, chances are you'll have no problem getting it from someone else.
During your week at Burning Man, you'll take on your own "Burner" persona, which is essentially anything you want it to be. Burners are encouraged to dress and express themselves however they would like, without fear of judgement.
The 10 principles of Burning Man include things like radical inclusion, radical self-reliance, and radical self-expression. And you'll experience all of these and more during your "burn."
Getting tickets to Burning Man is no easy feat, as there are far more people vying for tickets than the actual number of tickets sold. But it's absolutely worth the effort, as Burning Man is undoubtedly one of the most unique and amazing festivals in the world and an experience of a lifetime! –by Val & Nick Wheatley of Wandering Wheatleys
READ MORE: The 20 Best Cultural Festivals Around the World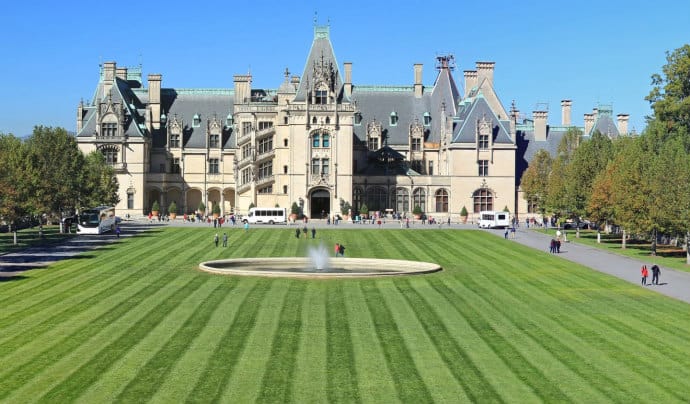 One of our favorite North Carolina Christmas events, Christmas at Biltmore gives Asheville NC visitors an opportunity to see the largest private home in America while its halls are decked with beautiful Christmas decorations.
Christmas Eve of 2021 will mark the 126th anniversary of the year George Vanderbilt first invited family and friends to the Biltmore House. The attraction will honor the occasion with its annual Christmas Daytime Celebration tours.
Tour packages may include access to the Antler Hill Village and winery, an expert guide with special knowledge about Vanderbilt family history, and VIP access to parts of the Biltmore House that aren't explored during the main tour.
They also offer Candlelight Christmas Evenings that show the property in a completely different light. The Estate is lit up by winkling Christmas lights, candles, and fireplaces, casting a warm glow that's rich with holiday spirit.
Guests can explore the massive mansion via self-guided or expert-led tours, and enjoy fine holiday dining (with complimentary wine tastings).
This is just one of many reasons why we consider Asheville one of the best places to spend Christmas in the USA! –by Bret Love of Green Global Travel
READ MORE: 75 Cool Christmas Traditions Around the World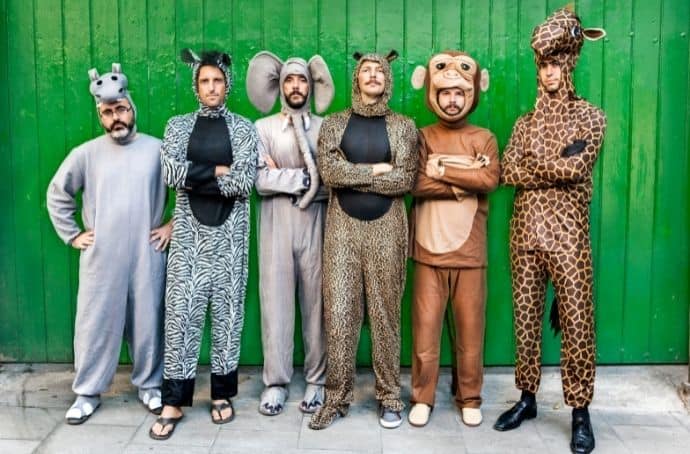 Widely regarded as one of the most fun festivals in the USA, the 10-day Fantasy Festival in Key West, Florida dates back to 1979.
Fantasy Fest was created by locals who noticed that Key West was not very busy in October (their shoulder season for tourism), and wanted to entice more people to visit. Today, Fantasy Fest has become a Halloween event that is held in the last week of October.
So what makes it so good? The party atmosphere of Fantasy Fest has been compared to Mardi Gras in New Orleans and Carnival in the Caribbean Islands. There are parades, masquerade balls, costume contests, and 60+ official parties!
Each year there is a unique theme, such as Space, Broadway, House of Horror, Circus, Villains, etc. It is estimated that over 75,000 people come out to experience this adult-themed Halloween extravaganza.
The weather is still warm enough at this time of year that you won't be chilly in your costume. But you'll also be cool enough to relax and have a good time while experiencing all the fun that Key West has to offer.
Long story short, this is the perfect festival in Florida to let your inner free spirit fly! –by Victoria Yore of FloridaTrippers
READ MORE: The 15 Best UNESCO World Heritage Sites in the USA (for Nature/History Lovers)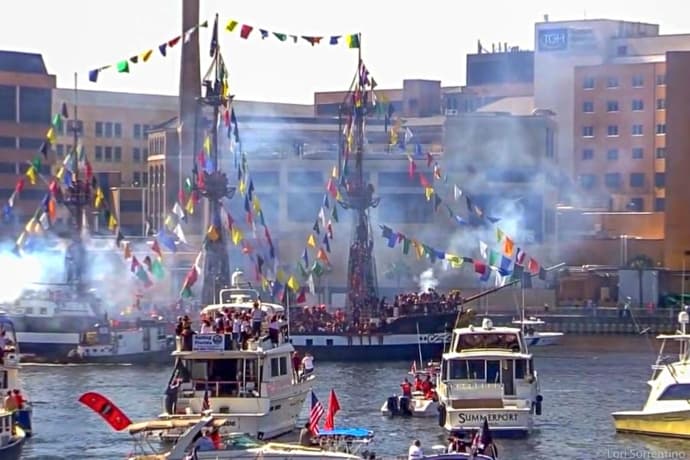 Since 1904, revelers in Tampa, Florida have been celebrating the plundering of their city by the Spanish pirate Jose Gaspar and his marauding band of buccaneers at the Gasparilla Pirate Festival.
Held every year in January, the event begins when a huge Spanish galleon arrives in Tampa Bay, escorted by hundreds of small ships. The pirates ransack the city, only to share the spoils with locals along a 5-mile-long parade route.
Firing thousands of blank shots in the air, the pirates (along with a 100+ floats and a few marching bands) throw handfuls of gold coins, plastic beads, and other treats to the crowd. It's one of the liveliest festivals in southwest Florida!
Interestingly, while the legend of Jose Gaspar has been at the heart of this event for more than a century, Gaspar is actually just a fictional character made for tourism. Still, it's more fun to believe the mythology is real!
In 2022, the Gasparilla Pirate Festival will be held on Saturday, January 29. –by Lori Sorrentino of Travlinmad
READ MORE: The 15 Most Haunted Hotels in America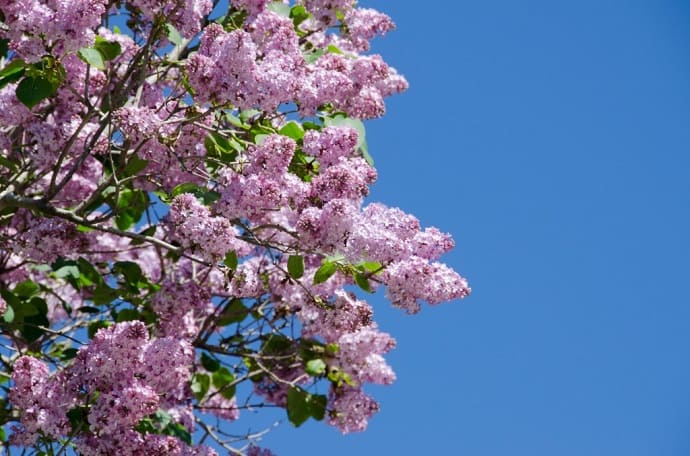 7. Lilac Festival (Mackinac Island, Michigan)
Every year, people from around the world flock to Mackinac Island, Michigan for the Lilac Festival. The first festival was held in 1949 by year-round residents of the island, and the annual tradition continues today.
The timing of the festival depends on the blooming of the lilacs, but it is generally held during the first two weeks of June. The Michigan weather is perfect at this time of year, with low humidity and an island breeze.
The island becomes incredibly fragrant, with a number of activities taking place and souvenirs such as lilac fudge available for purchase.
Some of the fun events you'll find at the festival include the Coronation of the Lilac Queen, lilac planting, musical performances, hikes, tours, cannon firing, the "History of Mackinac Island" Grand Parade, and the award ceremony.
Note that you will want to book your hotel in advance, as this is a busy tourist season with limited hotel options. –by Nicole Sunderland of EatLiveTravelDrink
READ MORE: 20 Largest Lakes in the World by Continent (For Your World Travel Bucket List)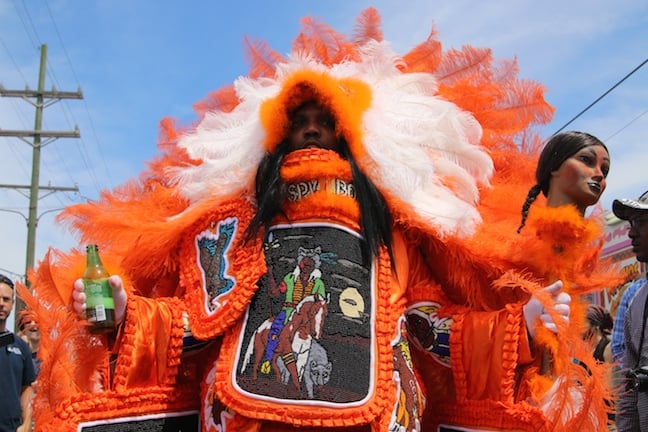 8. Mardi Gras (New Orleans, Louisiana)
Mardi Gras in New Orleans (a.k.a. Fat Tuesday) is kinda like the United States' version of Carnival. But some historians insist that it was actually the city of Mobile, Alabama that started the annual tradition in the 1700s.
Although the bacchanalian celebration is held every year on the day before Ash Wednesday, the festivities in NOLA usually last for months.
It begins with social events in November, private balls held on Thanksgiving and New Year's Eve, and parades and more private balls throughout January and early February.
Getting invited to these private events isn't easy. But if you know someone (or have lots of money), MOM's Ball and Orpheuscapade Ball are frequently ranked among the best. If you love music, check out the annual Galactic concert at Tipitina's on Lundi Gras (the day before Mardi Gras).
When the big day arrives, it's best to plan what you want to see and do in advance, before the parade of beads, boobs, and booze begins. Longtime locals love the Krewe of Muses Parade, the Rex & Zulu Parade, and the Krewe of St. Anne and Krewe of Julu Parades.
But, for our money, it doesn't get any better than watching the Mardi Gras Indians parade in Treme, New Orleans!
READ MORE: The Best Mardi Gras Balls, Parades & Parties (An Insider's Guide)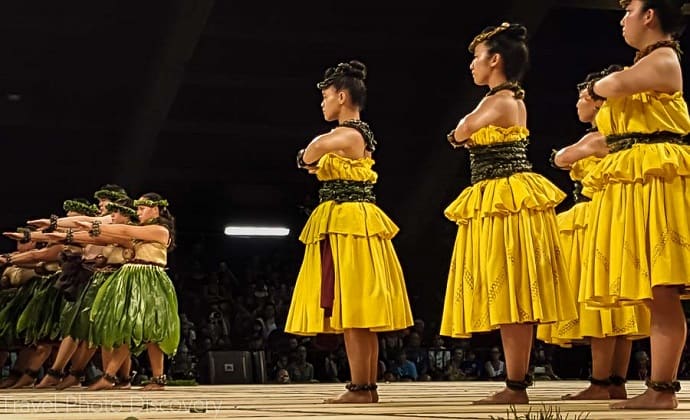 One of the most cherished cultural festivals in Hawaii, the Merrie Monarch Festival is a week-long celebration held annually in Hilo, Hawaii.
Festival events include Hula demonstrations, art fairs, cultural shows, a major international hula competition, and an elaborate hula parade through downtown Hilo.
Not only has the Merrie Monarch Festival helped to revitalize the town, but it's also fostering a Hawaiian cultural renaissance on the islands. After a devastating tsunami on Hawaii's Big Island in 1961 completely ruined the local economy, the local government created its first major hula event in 1963.
The focus on Hawaiian dance, music, storytelling, arts and crafts, and food made the event an instant hit with both locals and visitors alike.
Held the week after Easter, the Merrie Monarch Festival capitalizes on the beauty of springtime in Hilo, when everything is blooming and fresh. Fans of Polynesian culture from all around the world come to Hilo to take part in all of the pageantry offered by the week-long celebration.
If you plan on visiting Hilo during the festival, you'll want to book your travel, hotels, and even restaurant reservations a year in advance! –by Noel of This Hawaii Life
READ MORE: Hawaiian Mythology (Intro to Hawaiian Gods, Goddesses and Legends)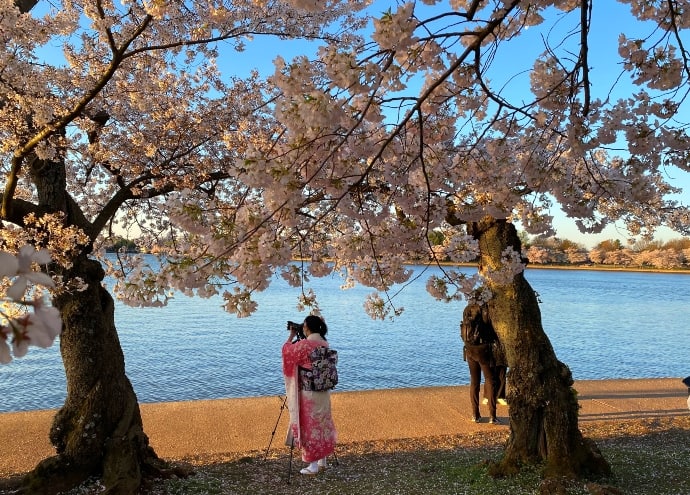 "Paint the city pink" is the best way to describe the opening of the three-week National Cherry Blossom Festival in Washington DC. In 2021, the hashtag was #StepIntoSpring.
The main avenues on the National Mall in DC fill up with the pink road signs announcing the festival. DC neighborhoods such as Georgetown also offer festival activities and signage.
Tight buds on the Yoshino cherry trees lining the Tidal Basin begin to open into pink-tinged white blossoms. When 70% of the area's cherry trees fully blossom, the city reaches peak bloom.
Activities abound during the festival in typical, non-pandemic years. Unfortunately, the public festival events were cancelled in 2020 due to COVID concerns.
In 2021, the festival introduced two new activities. "Art In Bloom" sent people hunting for cherry blossom sculptures hidden around the city, while "Petal Porch Parades" encouraged visitors to explore the countless cherry blossom decorations in different DC neighborhoods .
Hopefully, the big National Cherry Blossom Parade, Blossom Kite Festival, Petalpalooza, and Pink Tie Party will all return in spring 2022. The ANA Stage typically presents performances that demonstrate cross-cultural exchange through a dynamic mix of American, Japanese, and other cultural performing arts.
If you want to attend next year, the festival will be held March 20 through April 17, 2022. The parade will be held on Saturday, April 9. You can also participate remotely by watching the blossoms live at #BloomCam. This is a 24/7 live, real-time view of the cherry trees on the Tidal Basin. –by Terri of FemaleSoloTrek
READ MORE: The 10 Best National Parks in the USA for Wildlife Watching
Located just 90 minutes north of Atlanta, Helen, Georgia is a charming little mountain town with an unusual appeal. All of the buildings (and many of the local restaurants) were designed with inspiration from the Bavarian Alps!
With that in mind, it makes sense that Helen is home to longest-running Oktoberfest festival in the US. The 2021 marks the event's 50th year, after it was cancelled in 2020 due to COVID concerns.
Hosted by the Helen Chamber of Commerce, this year's Oktoberfest at the Helen Festhalle will begin on September 9 and run through November 7.
This is the ultimate annual celebration of Helen's Alpine inspiration, with oodles of oom-pah bands, bratwurst, boot-sized beers, Lederhosen, and lovely lasses in Dirndls.
The Festhalle offers rows of family-style tables where visitors can eat, drink, and be merry as they listen to German polka bands from all across the country. If the music moves you, you can always grab a partner and hit the dance floor! –by Bret Love of Blue Ridge Mountains Travel Guide
READ MORE: Atlanta Christmas Events: 50+ Things To Do For Christmas in Georgia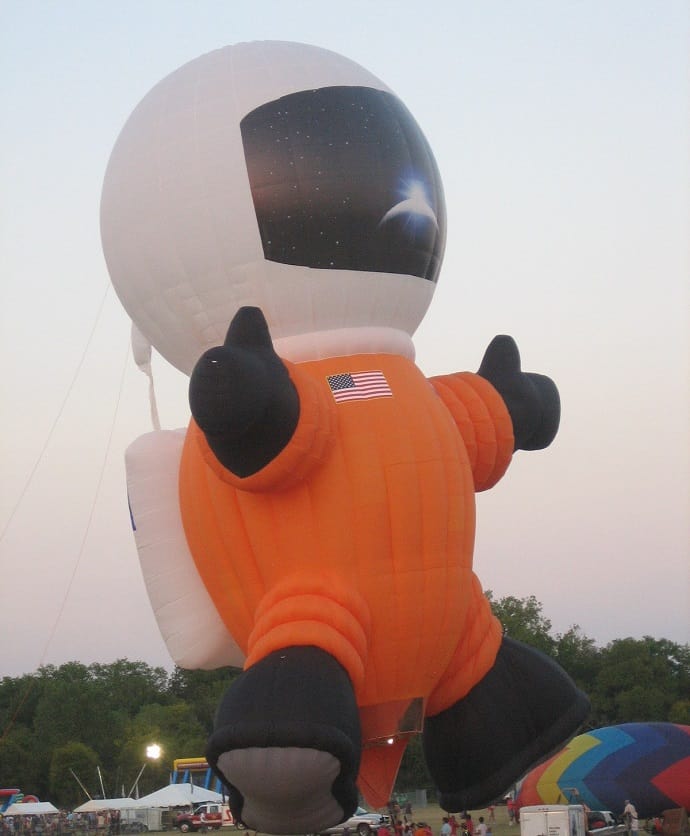 The Plano Balloon Festival is one of the oldest hot air balloon festivals in America, running for over 40 years. This family-friendly event in Plano, Texas runs for 3 days over a weekend every September.
The festival kicks off on Friday evening, with around 30 balloons flying up in the air for a 1-hour ride. It's an amazing sight to see those huge balloons covering the sky, adding a splash of color to the golden hour before sunset.
The interesting part is that there are balloons of varied shapes and sizes, including monsters, Mickey Mouse, a tortoise, and many more. Balloons fly from the park on Friday at 6:00PM, Saturday at 7:00AM and 6:00PM, and Sunday at 7:00AM (weather permitting, of course).
At the end of every evening, visitors are allowed to see the balloons up close, take photos, interact with the balloon owners, and witness the must-see glow-in-the-dark balloons. There's also a fine display of fireworks on Saturday night.
Besides the balloons, there are many more activities for families and kids, including live musical performances, a kids' play corner, craft-making zone, and food vendors. Visitors can even book hot air balloon rides for an additional charge. –by Neha Kulshrestha of TravelMelodies
READ MORE: Macy's Thanksgiving Day Parade (Balloon Photo Gallery)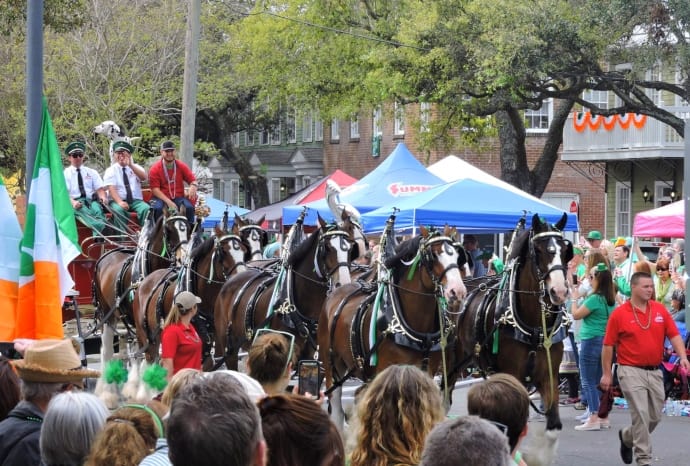 St Patrick's Day in Savannah GA draws people from far and wide just to partake in the festivities. Every year on March 17, a big parade goes around the coastal city's downtown area.
The city gets so busy that, if you plan to just do a day trip, you'll need to allot 2 hours just to find parking and get into the city before the parade starts.
The biggest lots are available in Hutchinson Island, just across the river, which is accessible by taking the Savannah Belles ferry. Note that the lines to take the ferry are extremely long, and should also be a factor when planning your trip.
Savannah locals stake their claim to the best parade spots early on and make a whole day out of it. They often place tarps and chairs before the sunrise, and blast their music while having a good time.
Local restaurants are extremely busy during this time, so reservations are a must. You'll need to plot where you want to watch the parade in advance so that you don't end up walking around aimlessly, wondering where the parade is going to go. For reference, there is a map available online.
After the parade, walk over to Forsyth Park, where the water fountain is dyed green. With lively Irish folk music artists and art, it's a fun way to experience Irish culture in the southeastern US.
Note that hotels are booked a year in advance, and prices are ridiculously expensive. But it's still one of those US festivals you should do once in your lifetime, and the festivities are comparable to those that are done in Ireland.
If you need further information, check out our Survival Guide to Savannah's St Patrick's Day, which offers more details on the event! –by Ruby Escalona of A Journey We Love
READ MORE: The 20 Best Places to Live in the Georgia Mountains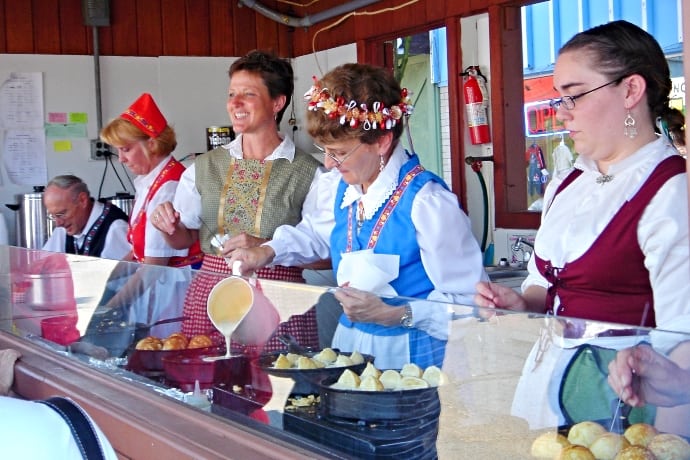 The Scandinavian Festival occurs every year in August in Junction City, Oregon, a mostly Danish-heritage farming town located about 15 miles north of Eugene.
Junction City is a cultural hub of Scandinavian heritage in the U.S., and this annual four-day festival has celebrated Scandinavian culture and crafts since 1961.
The fair stresses authenticity and offers free admission. Visitors get a chance to see live trolls, dance performances, and cultural craft demonstrations, and many attendees don their own Scandinavian dress and costumes.
Traditional foods on offer include aebleskivers and Norwegian meatballs. If you're lucky, kringle, Swedish visitor cake, and Norwegian apple cake might also be on the menu.
Taking advantage of the area's generally good weather, there's also a beer garden with live oompah bands that provides refreshment and entertainment.
Special displays include a life-sized Swedish wooden Dala Horse, a Viking ship, a replica of the "Little Mermaid" statue in Copenhagen, and an authentic 1904 Finnish locomotive. Additionally, there are usually several historical house museums open. –by Carole Terwilliger Meyers of TravelsWithCarole
READ MORE: Top 10 Living History Museums in America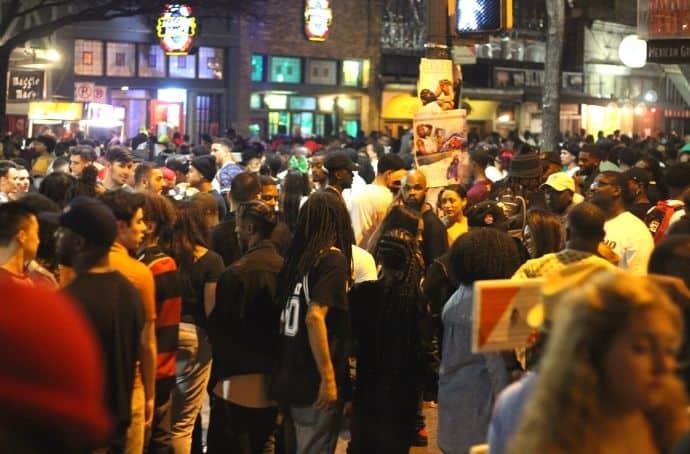 15. South By Southwest/SXSW (Austin, Texas)
South By Southwest (or SXSW, as it is more commonly known) is a conglomeration of famous festivals held annually in Austin, Texas since 1987.
It was originally just a music festival, but today there are actually three main parts. In addition to the music festival, SXSW also offers a film festival and an interactive tech festival.
These influential Austin festivals last 10 days and are typically held in March, when the weather in Texas is still relatively cool and comfortable.
You can buy tickets to individual SXSW events, or you can purchase a 10-day badge that usually starts at $500 and goes up to $1000+. The badges are themed by which of the different festivals you want to experience.
The badges help you skip the lines and come with bonus perks, but are not mandatory. If you want to attend an event without a badge, you need to RSVP in advance. If there are too many people, the event will be closed to attendees.
The goal of SXSW is to help creative people achieve their goal and celebrate the convergence of tech, film, music, education, and culture. In our opinion, attending this cultural festival is one of the most memorable things to do in Texas! –by Victoria Yore of SouthernTrippers; lead photo of Burning Man by Val & Nick Wheatley of Wandering Wheatleys