Bret Love–

Managing Partner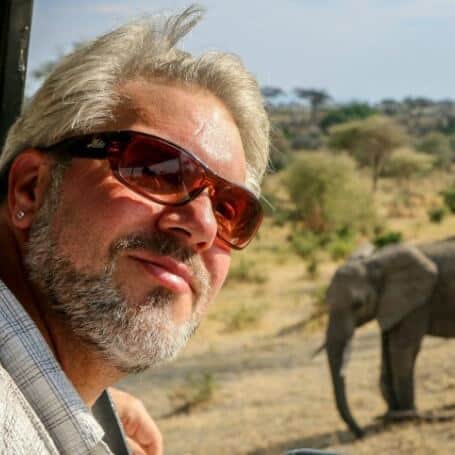 Bret is a journalist/editor with 21 years of print and online experience, managing writers, coordinating editorial, meeting deadlines, and delivering compelling copy that engages readers. His freelance work has appeared in over 100 publications, ranging from American Way and Rolling Stone to National Geographic and Yahoo Travel.
He's built Green Global Travel into one of the top travel blogs in the world by combining inspiring storytelling, sound SEO practice and innovative approaches to social media. He's increasingly in-demand as a speaker and travel industry thought leader, covering topics ranging from branding and social media marketing strategy to responsible travel and how DMOs can best work with bloggers.
Bret is the co-founder of Green Travel Media, which unites a talented group of experienced media professionals– journalists, editors, travel bloggers, photographers, videographers, marketers and social media experts– to provide a powerful platform for promoting eco-conscious brands on a mass scale. He's also made a name for himself as a consultant, advising companies such as the Adventure Collection, Discover Corps, and International Expeditions.
Mary Gabbett–

Managing Partner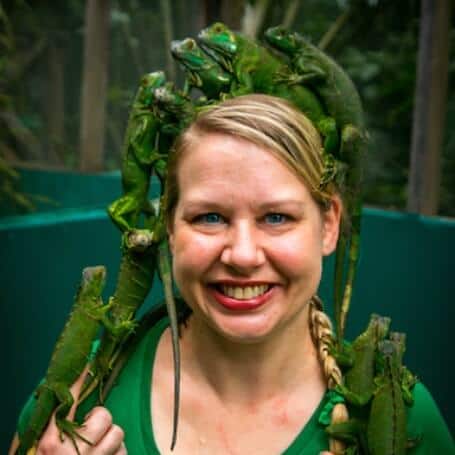 Mary spent 10 years running an industrial psychology company, coordinating with Fortune 500 executives to define their corporate identity, providing technical support and customer service, and managing both clients and employees.
As the co-founder of ecotourism/conservation site Green Global Travel and Green Travel Media, she oversees all the organizational aspects of running the business, manages an extensive internship program, coordinates social media strategy and website maintenance.
Her photography and videography have been featured in American Way, National Geographic, Southbound magazine, AirTran's GO magazine, Encore Atlanta and the World Wildlife Fund blog.
Jonathon Engels- Senior Staff Writer
Jonathon is a traveler, writer, and teacher who has been living abroad as an expat since 2005. An expert in permaculture and sustainable farming, he's worked in nearly a dozen countries and visited many others in between. He's currently on a slow travel trip, moving from Central America to Patagonia and volunteering his way throughout the journey. He's a regular contributor to One Green Planet as well as Permaculture News, both of which focus on helping to keep the world green and clean. He's also the founder of The NGO List, a compilation of grassroots NGOs seeking international volunteers. His work can be found at Jonathon Engels: A Life Abroad.
Margherita Ragg-
Senior Staff Writer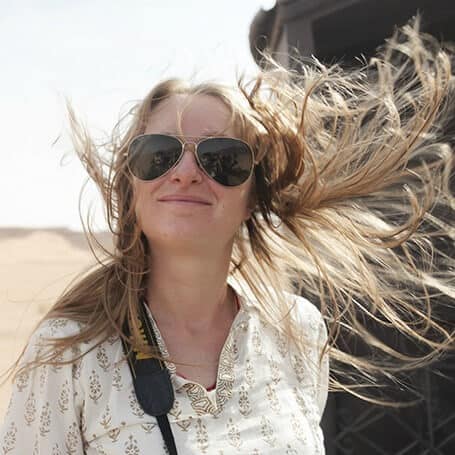 Margherita is a freelance writer and English teacher from Milan, Italy. She is passionate about wildlife, ecotourism, and outdoor adventure activities. She runs the popular nature and adventure travel blog The Crowded Planet with her husband Nick Burns, an Australian travel and wildlife photographer. Margherita has an MA in Travel and Nature Writing from Bath Spa University, and was runner-up to the 2012 Guardian Travel Writer of the Year competition. Her other passions (in no particular order) are rock climbing, skiing, homebrewing and her cat, Tappo. Follow Margherita on Facebook, Twitter, Instagram and Pinterest.
Grace Harding- Staff Writer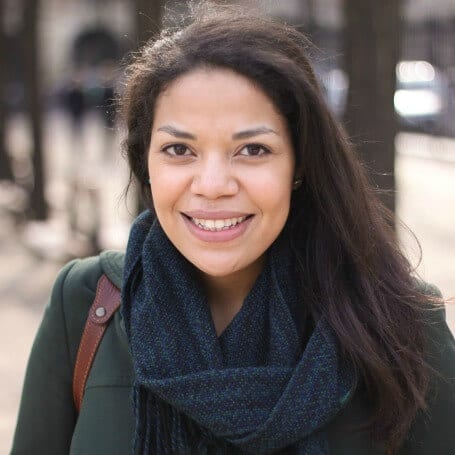 Grace is a freelance travel writer and photographer. She's also the creator of the wellness travel blog, The Idyll, which focuses on exploring all of the ways that travel can make us happier, healthier, and stronger. A former book editor in London, Grace swapped the literary world for hiking trails, mountain getaways, and yoga retreats. She's currently based in Ireland, where she freelances for clients all around the world. She has experience in both traditional and digital media, and has worked with travel companies such as Nomador and Hipmunk.
Kris Henning & Tom Bartel- Staff Writers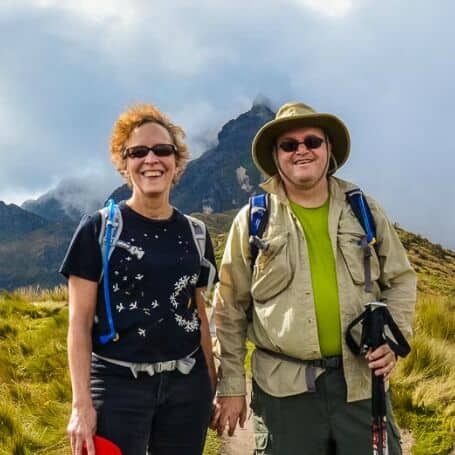 Since choosing to exchange their homestead for the traveling life in 2010, Kris and Tom have found themselves at home in over 60 countries on six continents. They gravitate toward cultural and historic centers, national parks, long treks, and tasty food. Former publishers of the alternative weekly and monthly parenting magazines in Minneapolis/St. Paul, they find half the fun of traveling is sharing their stories and photos on their blog, Travel Past 50. Their freelance writing has appeared in the Minneapolis Star Tribune, The New York Times, and International Living, and includes contributions to various travel industry blogs and Travel Writers Radio.
Britany Robinson- Staff Writer
Britany is a responsible travel and cultural travel writer currently based in Portland, Oregon. In addition to writing for Green Global Travel, her freelance works can be found in BBC Travel, Mashable, The Daily Dot, The Volunteer Traveler, and more. She shares her advice and musings on travel writing via her portfolio site on Contently. Britany is also the course director for Travel Blog Success, one of the leading companies providing educational opportunities for aspiring travel bloggers. When she's not planning her next big trip abroad, she can often be found scoping out Portland craft beers and local hikes.
Lavanya Sunkara- Staff Writer
Lavanya is a writer, animal lover, and globetrotter based in New York City. Her love of adventure and animals has taken her all over the world. Over the past few years, she has spotted the critically endangered Black Rhino in Kenya, camped in the Serengeti, snorkeled with Sea Lions in the Galápagos, and cared for orphaned wallabies in Australia. As a writer, she cherishes her role as an animal rights and conservation advocate. Her work has appeared in several major outlets, including
The New York Times
. She ​was also the senior editor for TV Host/Naturalist Jeff Corwin's
Jeff's Explorer Series: Sharks
eBook. You can follow her adventures on her blog,
Nature Traveler
.
If you're interested in being considered for future staff writer and contributing writer positions, feel free to follow Green Global Travel and Green Travel Media on Facebook. That's where we post all employment opportunity announcements.