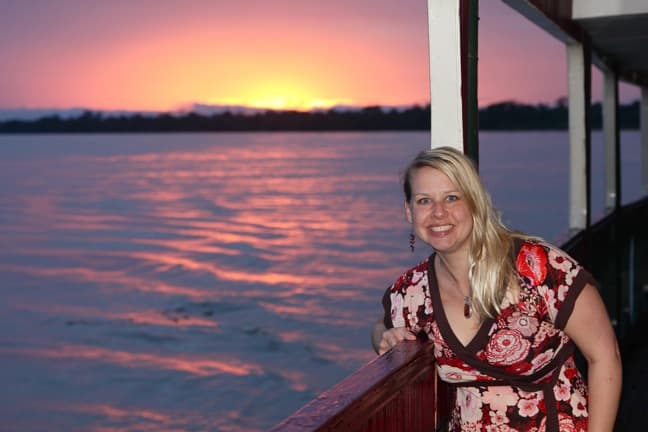 There's Something About Mary: A Birthday Ode to Love
Trying to explain what I love about Mary Gabbett is a little like trying to explain to you what I love about sunsets, or waterfalls, or dolphins frolicking in the open sea. There's something about Mary that mere words cannot adequately convey. But, when you feel it, it's all-encompassing in a way that transforms your entire state of being.
Mary is my sunshine. My guiding light. My muse. My gut-check. My inspiration. And, because today is her birthday, I want to try to convey to you (and, of course, to her) just how very special she is to me.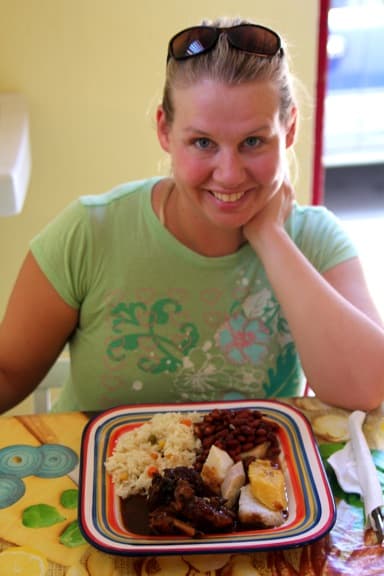 First off, you should know this about me: I am one picky bastard when it comes to knowing what I want. When I met Mary, years of being a professional critic had made me extremely analytical about the mistakes I'd made in my dating life. I knew precisely the sort of love I was looking for. In fact, it was aptly described by a song I loved in my teen years, Depeche Mode's "Somebody":
I want somebody to share, share the rest of my life
Share my innermost thoughts, know my intimate details
Someone who'll stand by my side and give me support
And in return she'll get my support
She will listen to me when I want to speak
About the world we live in and life in general
Though my views may be wrong, they may even be perverted
She'll hear me out and won't easily be converted
To my way of thinking, In fact she'll often disagree
But at the end of it all she will understand me
I want somebody who cares for me passionately
With every thought and with every breath
Someone who'll help me see things in a different light
All the things I detest, I will almost like
I don't want to be tied, to anyone's strings
I'm carefully trying to steer clear of those things
But when I'm asleep I want somebody
Who will put their arms around me and kiss me tenderly…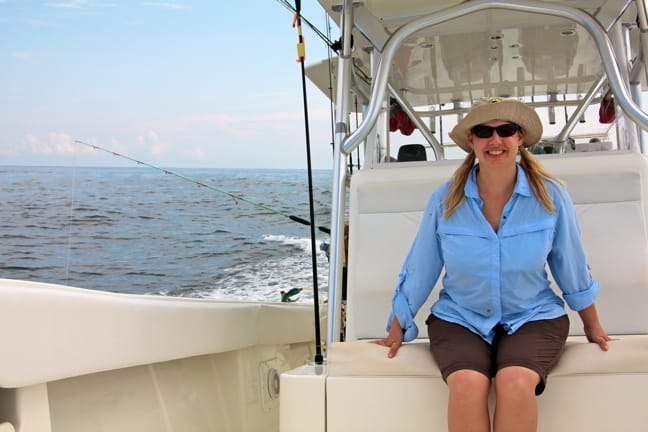 After five years of post-divorce dating, I'd become a little cynical about finding this perfect partnership I'd dreamed of ever since I was 16. I had it down to a science: I always knew by the third date whether there was even a chance, and VERY few women ever made it to a fourth. I'd established quite a few ground rules about the types of women I would and would not date. And then along came Mary and blew all that right out of the water.
She was smart, for one. And, of course, beautiful. She was headstrong– her emphatic email to me about her own ground rules (none of which I fit into) remains a hilarious memory– but not so fiercely independent that she didn't have room for love in her life. Going through a bitter divorce at the time, she was, to quote one of my favorite Nikka Costa songs, "faulty, but not broken." More than anything, I think Mary felt under-valued, not just in romantic relationships, but in her professional life as well. It was a feeling I could easily relate to, and we connected immediately.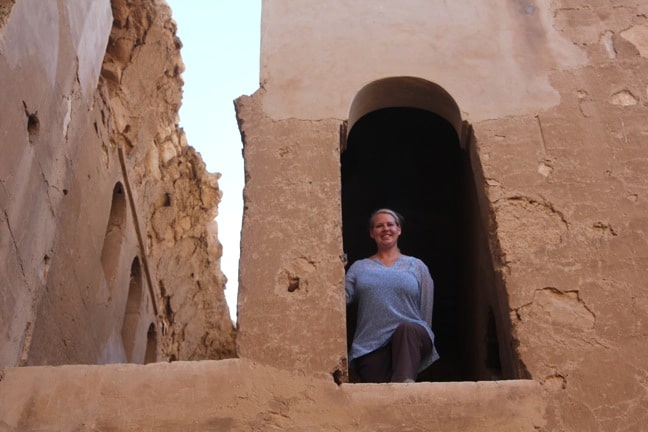 By our fifth or sixth date, when we spent New Year's Eve together, I knew without a doubt that this was a woman worth giving my heart to. And when, at brunch the next day, she gave me an impressively detailed (and accurate) analysis of my strengths and weaknesses based on 10 years of experience doing professional personality assessments, I knew that Mary got me in a way few people– if ANYONE– ever had. The fact that she clearly loved me, whether in spite of or because of, understanding precisely who I was made her a keeper.
There's a classic line from the movie Jerry Maguire, "You complete me." I felt that way about Mary almost right from the start. Though we had quite a few things in common, there was also a delicate yin/yang balance at work. Where I'm more big picture-oriented, she's more detail-focused. Where I tend to deal with conflict directly, she's very diplomatic. Where I'm more passionate, she's more nurturing. It was like each of us filled the slight cracks in the other's exterior, and together we created this complete package that somehow meshed perfectly together.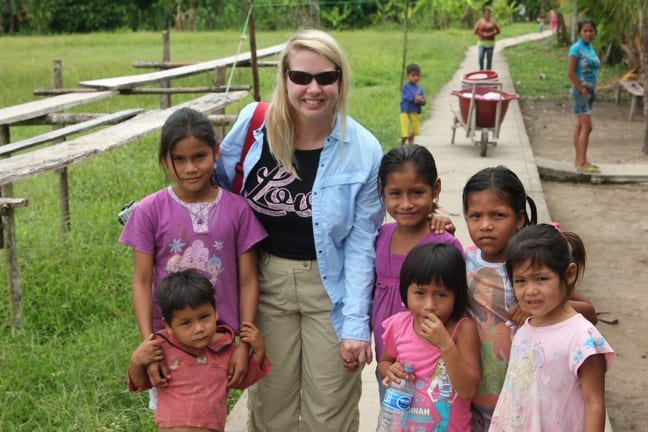 I would never have imagined it possible to live, work and travel with someone 24/7/365 without wanting to strangle them in their sleep. But Mary is the perfect partner, and there's absolutely no way Green Global Travel could exist without her. And it's not just the things she does for the site– overseeing the business side of things, managing our internship program, tracking our social media strategies, selling ads, transcribing interviews, taking notes, shooting video, etc. Mary is also my sounding board, my strongest support system, and by far my biggest cheerleader.
You see, I'm a dreamer. And when I dream, I tend to dream big. There are ideas and plans I have that nobody but Mary knows about– things that might seem outlandishly ambitious to someone else. But in Mary's eyes, these ideas aren't crazy. Because she truly believes that we can accomplish anything we can set our minds to. Do you understand how amazingly uplifting it is to have that sort of person in your corner? I think everyone deserves to have that sort of love in their life, but it took me 40 years to find it.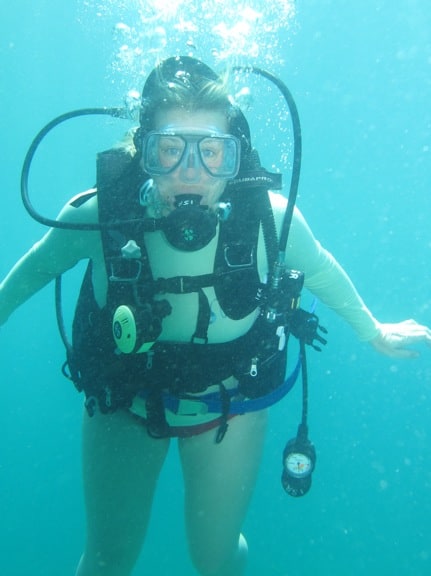 I may be more visible as the public face of Green Global Travel, but Mary is definitely the site's backbone.And while I'm the more experienced storyteller between us, I think Mary's story– being shy and afraid of extreme experiences, yet finding the inner strength to conquer fear and do it anyway– is more endearing and relatable.
Mary and I have had a rollercoaster year of highs and lows, of incredible travel experiences mixed with some financial hardships and health problems. But there's nobody in this big, giant world I would rather have on my team, no woman I'd rather share my life with, and no partner I'd trust so completely to help build this crazy dream. She's the love of my life, and I treasure her in ways that these 1000+ words cannot begin to describe.
So Happy Birthday, Mary! Here's to another year of love, laughter and amazing adventures together. I promise to work my butt off every day to be the man you inspire me to be. –Bret Love
If you enjoyed reading There's Something About Mary, you might also like:
Bret & Mary: A Story About Love (& How GGT Was Born)
How Mary Conquered Her Fear of Water (& Learned to Love Scuba)
How I Became A Professional Writer
Our Happy Place: A Celebration of Staycations
.