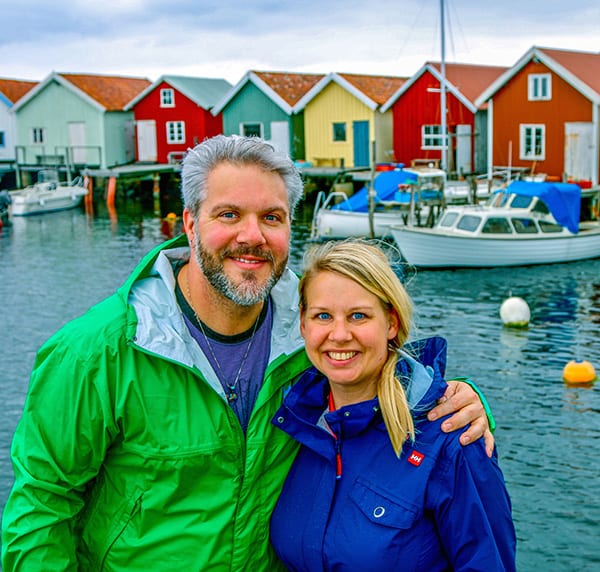 Running a travel blog with a purpose is striking a delicate balance between raising awareness and maintaining reader interest. Green Global Travel strikes that balance expertly with its practical and informative blog that aims to 'spread the sustainable philosophies of ecotourism and conservation' through sustainable travel.

The entire blog is full of informative articles for travelers interested in minimizing their ecological footprints, with posts on simple ways to save water or the ethical issues with taking animal selfies. But it's the deeper cultural investigations that stand out, like blog creator Bret's investigation of the influence of New Orleans' Tremé neighborhood on mainstream American culture. -Author Jakob Gibbons, 5 Stimulating Blogs for the Thoughtful Traveler
Who Are We?
Green Global Travel is an ecotourism, nature/wildlife conservation & cultural preservation website focused on inspiring people to travel more adventurously, consciously and sustainably.
Co-founded by veteran journalist Bret Love and photographer/videographer Mary Gabbett, the site has been named Best Specialist Travel Blog and has been highlighted among the best travel writing on the web numerous times by National Geographic. We've also been featured by BBC News, the Chicago Tribune, Forbes, Frommer's, The Guardian, Huffington Post, Lonely Planet, NPR, Travel Channel, and The Washington Post.
We were ranked #4 among the Best Couples Travel Bloggers in the World in a USA Today readers poll, and have ranked as high as #17 among all travel blogs in terms of overall traffic. Other awards and accolades we've won include Best Feature from both the Caribbean Tourism Organization and the Magazine Association of the Southeast.
We are proud members of the Adventure Travel Trade Association and the Society of American Travel Writers; founders of the 6,000-member Business of Blogging group; and co-founders of Atlanta Travel Massive.
We are also co-founders of Green Travel Media, a digital media marketing agency using a talented group of media professionals– journalists, editors, bloggers, photographers, videographers, and social media experts– to provide a powerful platform for promoting eco-conscious brands on a mass scale. In short, writing SEO-powered stories about eco-friendly travel, conservation and sustainability is our specialty.
"Brimming with handy hints and advice on greener tourism, adventure couple Bret Love and Mary Gabbett share their uplifting blog focused on spreading the sustainable philosophies of ecotourism and conservation. Eco destinations, national parks & reserves, wildlife conservations, history and cultural explorations provide just some of the extensive content oriented around how to make the world a better place whilst having the ultimate travel adventures. With the ambitious aim of 'Saving the world, one story at a time,' this site is the go-to for anyone looking for some eco-travel inspiration!" -Contiki Travel, 4 Sustainability Bloggers Who Will Make You Want to Go Green
Pertinent Stats & Demographics
• 250,000+ monthly page views
• 175,000+ unique monthly visitors
• 125,000+ social media subscribers
• 7,000 newsletter subscribers
• DA 57
Demographics: Because of our niche focus, our site primarily appeals to educated, affluent readers ages 30 and up, with an interest in responsible travel and outdoor adventure. The vast majority of our audience is in the US, Canada, and Europe.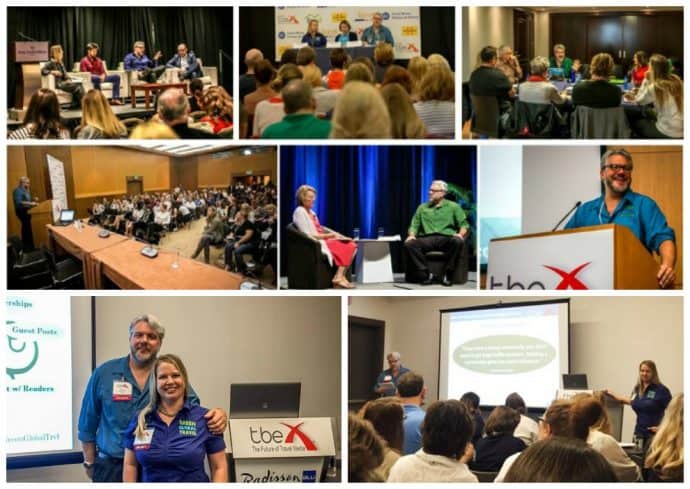 Public Speaking/Teaching
We have become increasingly in-demand as speakers and thought leaders, covering topics ranging from branding and social media marketing to responsible travel and how DMOs can work with bloggers.
Our noteworthy Speaking Engagements include:
Why Everyone's Talking About Sustainable Travel: 10 Things You Can Do to Help (Parade Magazine, 2019)
Is the media equipped to cover overtourism?, Harvard University /Megan EplerWood International
Sustainable Tourism Panel, New York Times Travel Show (2019)
How Sustainable Tourism Benefits the Art of Travel (Cheddar TV, 2018)
Guest Lecturer for Parks, Recreation & Tourism Management program at University of Georgia (2018)
Content Marketing & SEO: Why Authoritative Storytelling Matters at SATW, Barbados (2018)
Bloggers and Journalists: Bridging the Divide at SATW, Barbados (2018)
Branding Intensive Workshop at TBEX Ostrava (2018)
Community Tourism at TBEX Killarney, Ireland (2017)
Branding Intensive Workshop at TBEX Killarney, Ireland (2017)
Defining Professional Travel Bloggers, Keynote at TBEX Huntsville, AL (2017)
Branding Intensive Workshop at TBEX Philippines (2016)
How to Build a Thriving Community Around Your Niche at TBEX Bloomington, MN (2016)
Climate Change & Coastal/Marine Tourism at Center for Responsible Travel's Think Tank (2015)
Building Brand/Blogger Relationships at Canada Media Marketplace (2015)
Building Brand/Blogger Relationships at New York Travel Festival (2015)
Using Expert Content to Build Your Brand – TBEX, Costa Brava (2015)
Branding Intensive Workshop at TBEX Costa Brava (2015)
Building a Better Blogging Brand at TBEX Athens (2014)
Responsible Tourism– Keynote with Dr. Martha Honey of Center for Responsible Travel at TBEX Cancun (2014)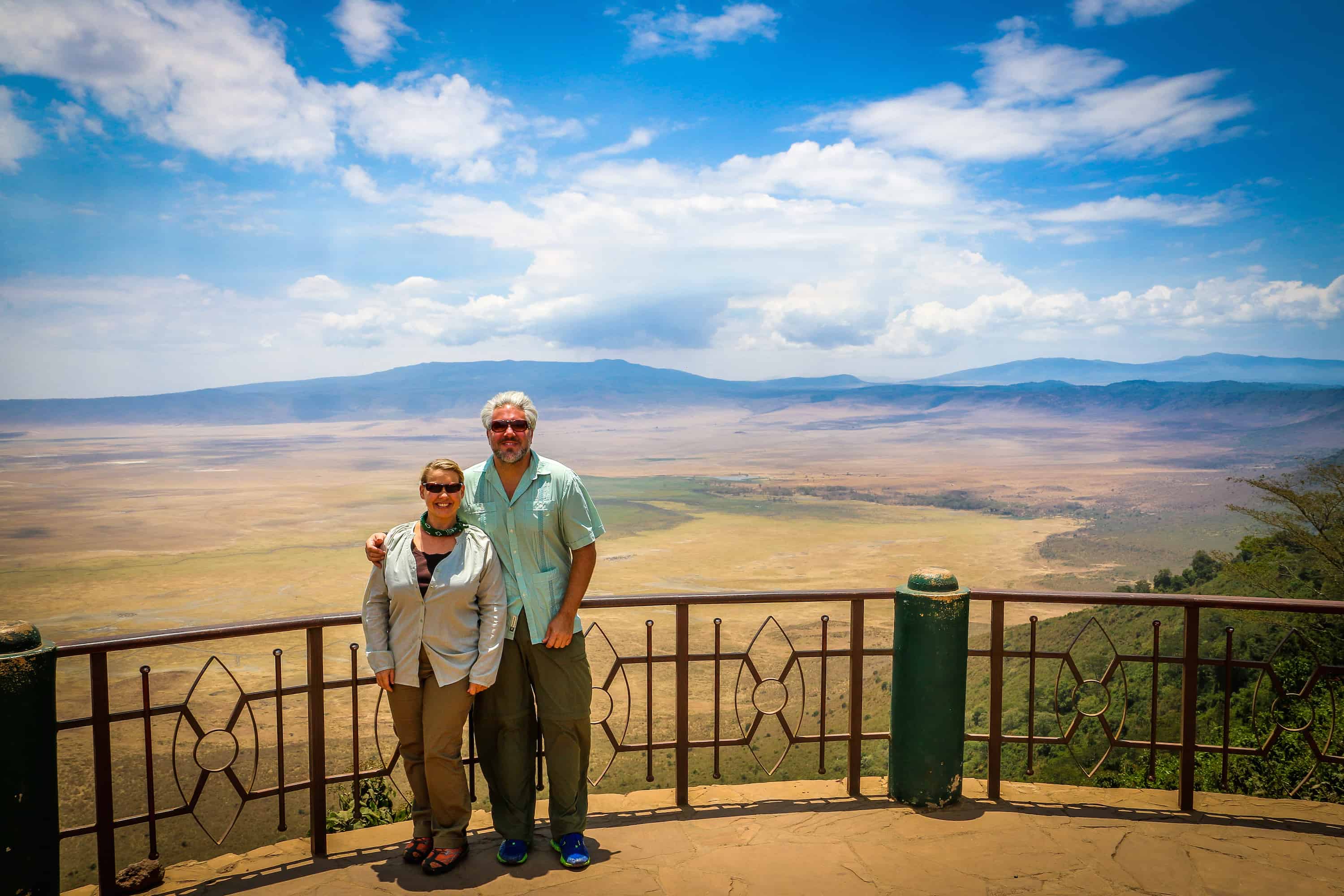 In the Media
Flying home for the holidays? Consider buying carbon offsets -Lonely Planet
7 Easy Tips for Eco-Friendly Travel -Lonely Planet
The Essential Guide to Eco -Friendly Travel -EcoWatch
Alternatives to the World's Most Crowded Tourist Destinations -Washington Post
Mass Tourism in Venice -Sputnik News
Great Resources on How to Limit Your Impact When You Travel -The Nature Conservancy
The Trends That Will Shape Travel in 2018 -Frommers
Ecotourism 101 -Medium
5 Ways to get Involved in Ecotourism -AccuWeather
Safari Experts: What To Know Before Going To Africa -Forbes
Sustainable Travel Tips -The Nature Conservancy
Skye Alongside Barcelona as Victim of 'Mass Tourism' -Scotsman
The Trends That Will Shape Travel In 2018 -Frommers
Ultimate Journeys for Two -National Geographic Book
Approach Green Claims With Skepticism -Washington Post
How To Make & Track A Bucket List – Travel Channel
Fast Forward: The Future Of Travel Tech -Lonely Planet
Top Eco/Nature Travel Blogs To Follow -Trip Advisor
How Travel Writing Evolved Into Blogging -Adweek
Life-changing Travel: Magical Moments -USA Today
The Case for Responsible Travel -Center for Responsible Travel
10 Top Couples Travel Bloggers -USA Today
If Homer Were a Travel Blogger -Huffington Post
Are Backpackers Destroying the World? -Adventure Travel Trade Association
Dolphin tours cancelled -theguardian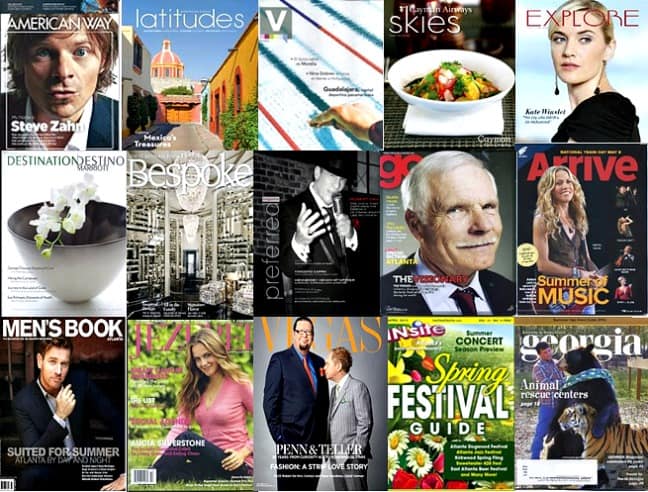 Our Published Work
We also freelance for many major outlets around the world, including American Way (American Airlines), Bespoke (St Regis Hotels), Destination Marriott, Encore Atlanta, Hemispheres (United Airlines), Hilton Hotel magazine, INsite Magazine, and National Geographic.
Pitching stories from our press trips to these freelance outlets is a big part of how we make our living.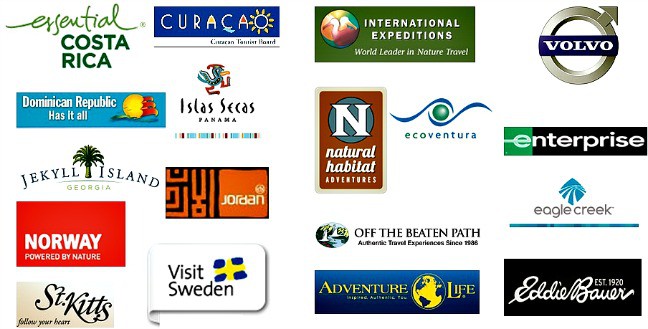 Brands & DMOs We've Worked With (Press Trips/Sponsorships)
Adventure Life (Chilean Patagonia, Antarctica, Greece) • Aruba Tourism Board • Bermuda Tourism Board • Costa Rica Tourism Board • Curaçao Tourism Board • Discover Corps South Africa) • Dominica Tourism Board • Dominican Republic Tourism Board • Eagle Creek Luggage • Ecoventura (Galapagos Islands) • EMBRACE Resort (Bahamas) • Enterprise Rent A Car • Helly Hansen Clothing • International Expeditions (Peruvian Amazon Galapagos Islands) • Islas Secas (Panama) • Jekyll Island Tourism Authority • Natural Habitat Adventures (Churchill) • Off the Beaten Path (Yellowstone) • Philippines Tourism Promotion Board • Riviera Maya Tourism Board • Rwanda Tourism Development Board • St. Kitts Tourism Board • Tanzania Journeys • Tennessee Tourism • Tahiti Tourism • Visit Jordan • Visit Norway • Visit Sweden • Volvo
Coverage We Guarantee From Press Trips
• At least one post per day of press trip (stories, photo galleries and videos) on GGT, with extensive promotion via all social media networks. Number of posts depends on length and breadth of adventures we experience. All posts include links to host's website.
• We continue to pitch stories from our press trips to our myriad freelance outlets for years. We can typically guarantee at least one major magazine placement per trip, depending on the uniqueness of the experiences we have. Previous press trip case studies are available upon request.
The Small Print
We do have a few requirements for our press trips. We are partners both personally and professionally, and do not travel alone. All travel expenses, including accommodations, transportation and meals, must be provided by the host or tourism board/airline partners. Lastly, clients are free to use our stories for marketing purposes, but we do require credit and a link back to our website.
Please let us know if you'd like to discuss bespoke media services– including content generation, photography, social media marketing, or website management– for your company. We are happy to provide these services at an additional charge, and have references and testimonials available on request.