Making travel plans is always incredibly exciting. Who doesn't love making itineraries, checking things off their world travel bucket list, and getting ready for the trip of a lifetime?
But despite our most meticulous travel planning, sometimes things can unexpectedly go wrong.
Situations that are completely out of your control– such as lost luggage, flight delays, and cancellations– can put a damper on your trip before it's even truly begun.
But the burden can be lightened by knowing you have the protection afforded by travel insurance.
In the age of COVID-19, medical and pandemic coverage has become more important than ever for travelers.
It gives you peace of mind, knowing you're covered for a variety of medical problems ranging from simple sickness to unexpected personal injuries.
Green Global Travel co-founders Bret Love and Mary Gabbett learned this lesson all too well after a personal friend of theirs suffered a horrible injury while traveling in South America,
"We'd never really understood the need for travel insurance until 2014," Love recalls. "Our friend Dave Bouskill of The Planet D travel blog suffered a terrible injury while on a small ship cruise in the Peruvian Amazon.
After slipping on a skiff boat and fracturing two vertebrae in his back, he had to be airlifted out of the jungle to a nearby hospital.
Then a week later he had to take an air ambulance back home to Toronto, where he spent another week in the hospital, followed by two months of home care and physical therapy.
We realized that just one personal injury like this could devastate us financially, and we've never traveled without insurance since!"
So here's a look at how travel insurance works, what it does and does not cover, how much it typically costs, and the best travel insurance companies for various types of coverage.
READ MORE: The 40 Best Backpacks for Travelers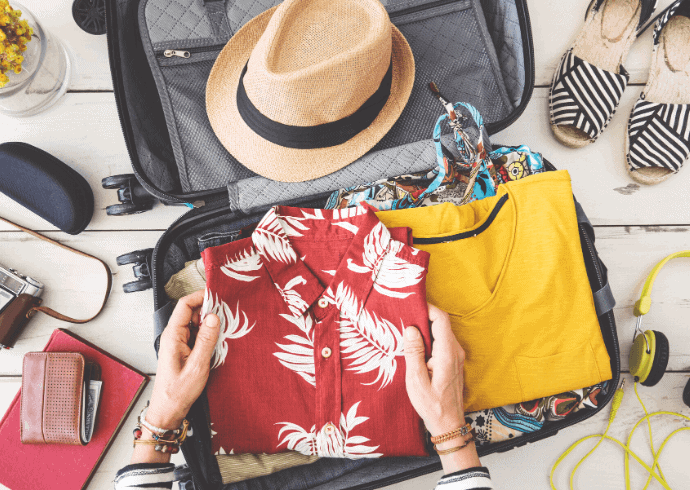 How Does Travel Insurance Work?
In the simplest terms, travel insurance is a plan you purchase that protects you from financial losses brought about by the myriad unexpected situations that can occur during travel.
These include include baggage loss and damage, missed connections, travel delays, cancellations, medical expenses, emergency medical evacuations, rental car damage, runway delays, and even closed attractions.
After filing a claim and having the claim approved by the travel insurance company, they simply reimburse you to cover the financial losses you suffered from the incident.
The most important part for consumers is picking the best travel insurance plan, based on what coverages they think are most important for their trip.
For example, if you're mainly concerned about getting sick, you can purchase travel medical insurance as a stand-alone plan. For broader coverage, you can get a package that includes regular medical insurance.
If you're not completely sure about the trip going according to plan, you can purchase "cancel for any reason" travel insurance. This allows you to cancel your trip for any reason and get a partial refund, usually around 50 to 75%.
READ MORE: The Most Comfortable Walking Shoes & Hiking Shoes for Men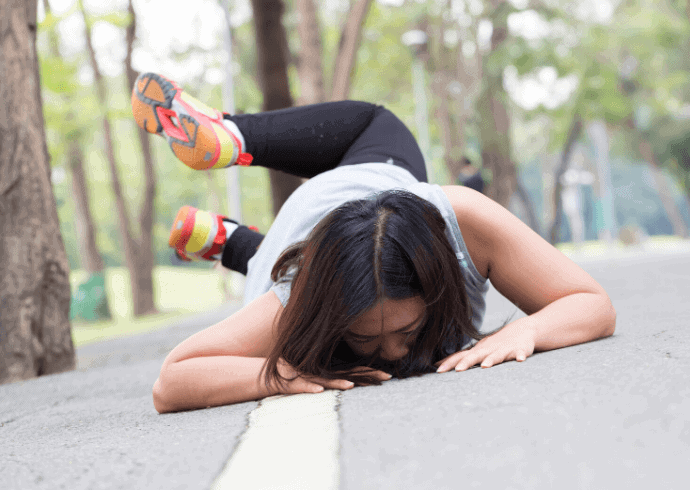 What is Not Covered by Travel Insurance?
While travel insurance does cover most typical losses that can occur during your trip, it's important to read the policy's list of exclusions so you know what is and isn't included in your specific plan.
Most common exclusions include losses due to a pre-existing medical condition (unless you have purchased a pre-existing conditions exclusion waiver), or traveling abroad for medical treatment (a.k.a. medical tourism).
Other common exclusions include pregnancy and childbirth, flights purchased with miles or points, high-risk activities (SCUBA diving, skydiving, bungee jumping, etc.), and losses that occur while you're drunk or using drugs.
The majority of travel insurance companies also won't cover things like bad weather or last-minute cancellations unless you purchase a specific trip cancellation insurance policy.
READ MORE: 10 Best Paces to Scuba Dive (World Travel Bucket List)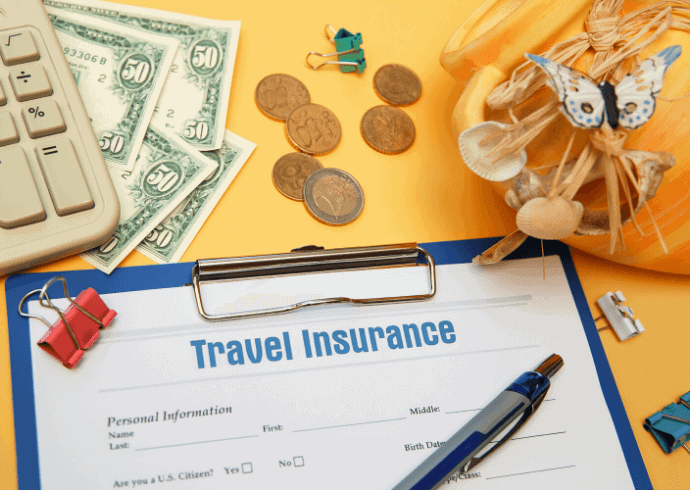 How Much Does Travel Insurance Typically Cost?
The cost of travel insurance widely varies depending on the total length of the trip, your age, the number of travelers in your party, the amount of coverage you want, and which travel insurance company you purchase from.
But in general you can usually expect to pay about 5 to 10% of your total trip cost.
To get a travel insurance quote, you first have to calculate the total cost of your trip. This can be found by adding up all of the pre-paid and non-refundable costs that would be lost if you had to cancel your trip.
This includes things like deposits for lodging, airfare, hotels, non-refundable tickets, and fees you pay for things like retreats or tours before leaving.
Costs that are not pre-paid– including meals, gifts, or lodging paid for after your arrival– shouldn't be included.
READ MORE: Top 20 Eco Lodges, Eco Resorts & Eco Hotels in the World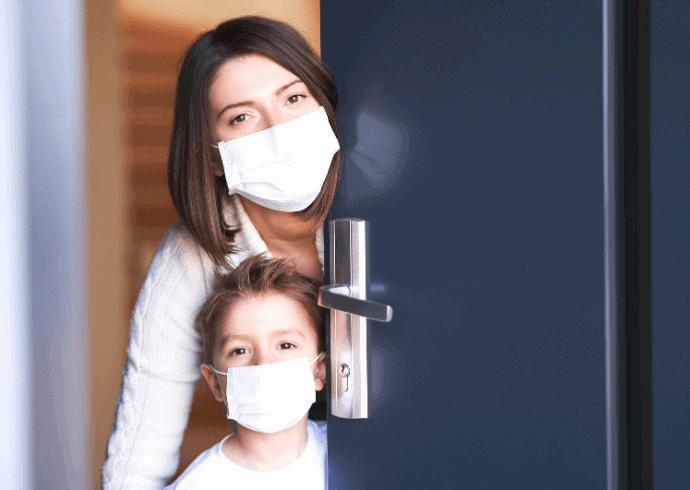 Travel Insurance With COVID-19 Coverage
While there are many travel insurance policies that offer medical coverage, not all of them offer pandemic coverage. That means COVID-19-related losses or cancellations are often excluded.
If you're concerned about contracting the virus or getting caught up in unexpected quarantines during your travels, it's important to find a comprehensive plan that includes pandemic and COVID-19 coverage.
Travel insurance with COVID-19 coverage will cover your losses if you have to cancel a trip before departure because you contracted the virus.
It should also cover losses if you have to delay a trip due to COVID guidelines or quarantines, and medical coverage if you get diagnosed with COVID while abroad.
According to Forbes, some of the best pandemic travel insurance policies include AXA Assistance USA's Platinum plan, HTH Worldwide's TripProtector Preferred plan, Trawick International's Safe Travels Voyager plan, and TravelSafe's Classic and Classic Plus plans.
READ MORE: How to Make DIY Hand Sanitizer (W.H.O. Hand Sanitizer Recipe)
The 10 Best Travel Insurance Companies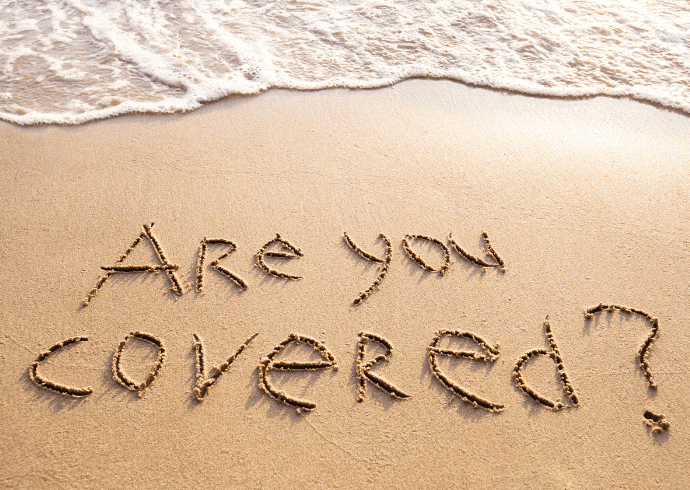 Best Overall
1. AIG Travel Guard
AIG Travel Guard offers a variety of comprehensive plans, with a broad range of coverage options.
Their "Deluxe" travel plan has the most coverages, including global travel assistance and access to 24/7 travel assistance services, as well as excellent medical and emergency evacuation coverage.
You can purchase a pre-existing medical condition exclusion waiver, which protects you from pre-existing conditions that could flare up during a trip.
There's also cancel for any reason coverage, which will let you back out for any reason as long as it's done no less than 48 hours before departure.
2. John Hancock Insurance
Offering high levels of reimbursement, the Gold plan from John Hancock is another great option. It offers cancel for any reason coverage and trip interruption coverage.
Their Gold plan also has excellent medical coverage up to $250,000.
It includes a pre-existing medical condition waiver available for purchase as well as $1 million emergency medical evacuation coverage.
3. C&F Travel Insured
C&F's most broad plan is their Worldwide Trip Protector Plus plan, which is unique in that it can cover trips as long as 180 days.
It also has great trip interruption reimbursement and cancel for any reason coverage that can be bought within 21 days after the first trip deposit.
Other perks include customer care and 24/7 travel assistance, travel delay and missed connection coverage, baggage protection, and pre-existing medical condition waivers available.
4. USI Affinity Travel Insurance Services
The USI Affinity Travel Insurance Select Elite plan has top-notch missed connection coverage.
It offers $1,500 in reimbursement, along with providing reimbursement for any sports equipment that might be delayed during travel.
The Elite plan also covers emergency medical expenses (including search and rescue coverage), and can also include cancel for any reason coverage if bought within 21 days of your initial deposit.
READ MORE: My Stupid Mistake Hiking Corcovado National Park, Costa Rica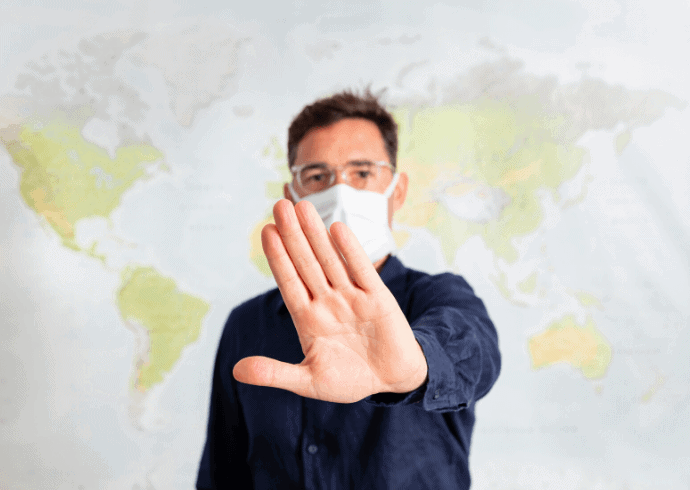 Best COVID Coverage
5. AXA Assistance USA
For travel health insurance that covers pandemics, AXA Assistance USA's Platinum Plan offers COVID medical coverage of $250,000 per person and COVID cancellation coverage that will reimburse you for 100% of your expenses.
The Platinum Plan also covers baggage delays, missed connections, and lost sports equipment.
It can include cancel for any reason coverage for up to 75% of the total trip cost if purchased within 14 days of the initial trip deposit.
6. Travel Safe
TravelSafe's Classic and Classic Plus insurance plans are great because their medical coverage is primary, meaning you don't have to use your own health plan first.
They offer COVID medical coverage of $100,000 per person and COVID cancellation coverage of 100% of the trip.
There is also a 21-day window after your initial trip deposit in which you can purchase cancel for any reason coverage.
7. Seven Corners
Travel insurance provided by Seven Corners covers medical expenses up to $250,000.
If you fall ill with COVID-19 while traveling under Seven Corners insurance, it is covered just the same as any other sickness.
COVID-related cancellations and interruptions (including suddenly imposed quarantines) are also covered, as well as emergency medical evacuation or medical repatriation.
This insurance policy will also cover pre-existing conditions if you buy the insurance within 20 days of your initial trip deposit and purchase coverage for all non-refundable pre-paid trip costs.
READ MORE: Deathstalker Scorpion Bite in the Dana Biosphere of Jordan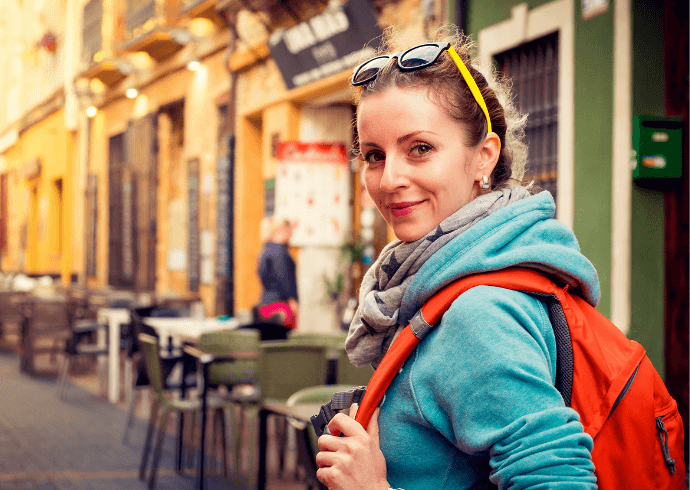 Affordable Travel Insurance Plans
8. Allianz
Offering some of the most affordable travel insurance plans, Allianz has a variety of coverage options designed to suit your specific needs.
Their popular OneTrip Prime plan offers expanded coverage, as well as free coverage for children 17 and under if they're traveling with a parent or grandparent.
Trip cancellation and trip interruption are covered, as well as baggage loss/delay and emergency medical coverage of $25,000.
Optional upgrades, such as the rental car damage protector and required to work protections (which give coverage for work-related emergencies), are also available for purchase.
9. Safety Wing
Safety Wing offers remote health insurance for remote teams and entrepreneurs.
Their Nomad insurance– a travel and medical insurance created specifically for digital nomads– is very popular among our travel blogging friends.
The Nomad insurance plan can be bought abroad, even if your trip has already started. Like a subscription service, it automatically extends every 28 days from your chosen start date until you pick an end date.
The plan covers medical costs including emergency medical evacuation as well as trip interruption and travel delay, lost checked luggage, and political evacuation.
10. World Nomads
Unique for covering more high-risk activities such as SCUBA diving, skiing, windsurfing, and bungee jumping, World Nomads insurance also allows you to buy more coverage while traveling if you decide to extend your trip.
They have two plans to choosqe from, the Standard plan and the more extensive Explorer plan. The Explorer plan covers unexpected cancellations and interruptions, luggage loss/theft/damage, and provides 24/7 emergency assistance.
It also covers emergency medical insurance up to $100,000 and emergency evacuation up to $500,000. –by Christina Maggitas