The concept of "eco luxury" may seem like a new development, but its roots date back to the glamping safaris wealthy Americans and Europeans took in the early 1900s.
These days, ecotourism focuses much more on preserving local ecosystems and culture. But the concept of communing with nature without giving up the comforts of home is more popular than ever.
Created by married 30-something partners Martin Wells (who was born in Costa Rica to American parents) and Alejandra Umana (a local), Kurá Design Villas is a perfect example of eco luxury in action.
READ MORE: Ecotourism in Costa Rica: The Ulitmate Eco Travel Guide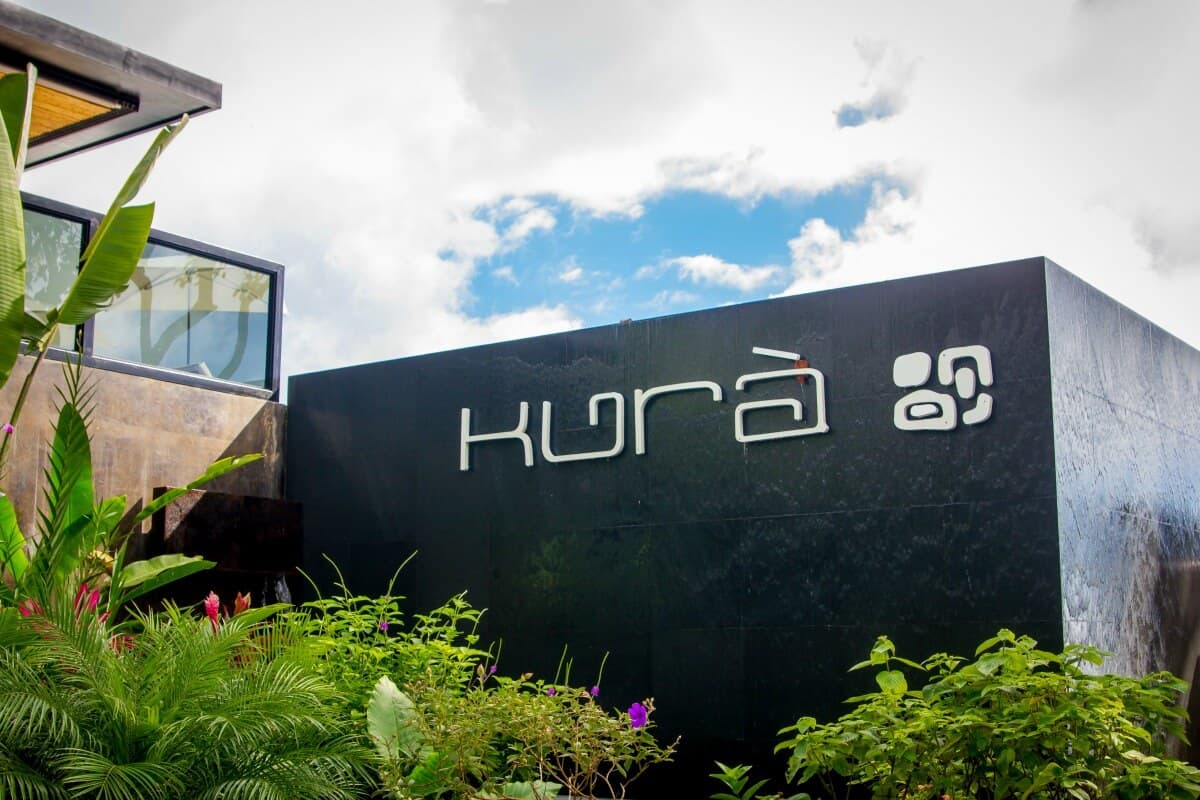 BACKGROUND ON KURÁ DESIGN VILLAS
The resort opened on a long, winding gravel road high in the hills above Uvita, Costa Rica in January 2013. This posh boutique hotel offers a blend of upscale modern design, traditional cultural influences, and a surprising wealth of sustainability initiatives.
Wells, an architect, designed the hotel from top to bottom, mixing indigenous elements (such as the striking masks of the Boruca tribe) with sleek, sexy glass, teak, and steel.
There's an L-shaped infinity pool (which affords exceptional views of the pristine waters of Marino Ballena National Park) surrounded by cushy white lounge chairs, a purple hammock built for two, and a beautiful bar/lounge area.
READ MORE: Hiking Corcovado National Park: A Journey Into Remote Costa Rica
KURÁ ACCOMMODATIONS
The resort's six rooms are all expansive– much bigger than my first apartment. They're also equally gorgeous, with natural wood headboards, comfy king-sized beds, overstuffed couches, massive bathrooms, and an expansive private balcony that overlooks the ocean.
From the moody lighting and double rainfall showerheads to the stunning slate and wood decorative accents, Wells' every design detail works perfectly to set a cozy, intimate mood. This is clearly a place built for tropical romance, and no kids are allowed.
Umana, a biologist, is the mastermind behind Kurá Design Villas' sustainability initiatives. In the rooms, there are biodegradable soaps, LED lighting powered by photo voltaic solar panels (which also heat the water), and recycling bins.
The pool is filled with salinated water (no chlorine), and the treated septic water is used for irrigation on the lushly landscapes local plants. There's also a hydroponic garden in which they grow much of the food served in the restaurant… but we'll get back to that in a minute.
READ MORE: What is an Eco Lodge? (The Top 10 Eco Lodges in the World)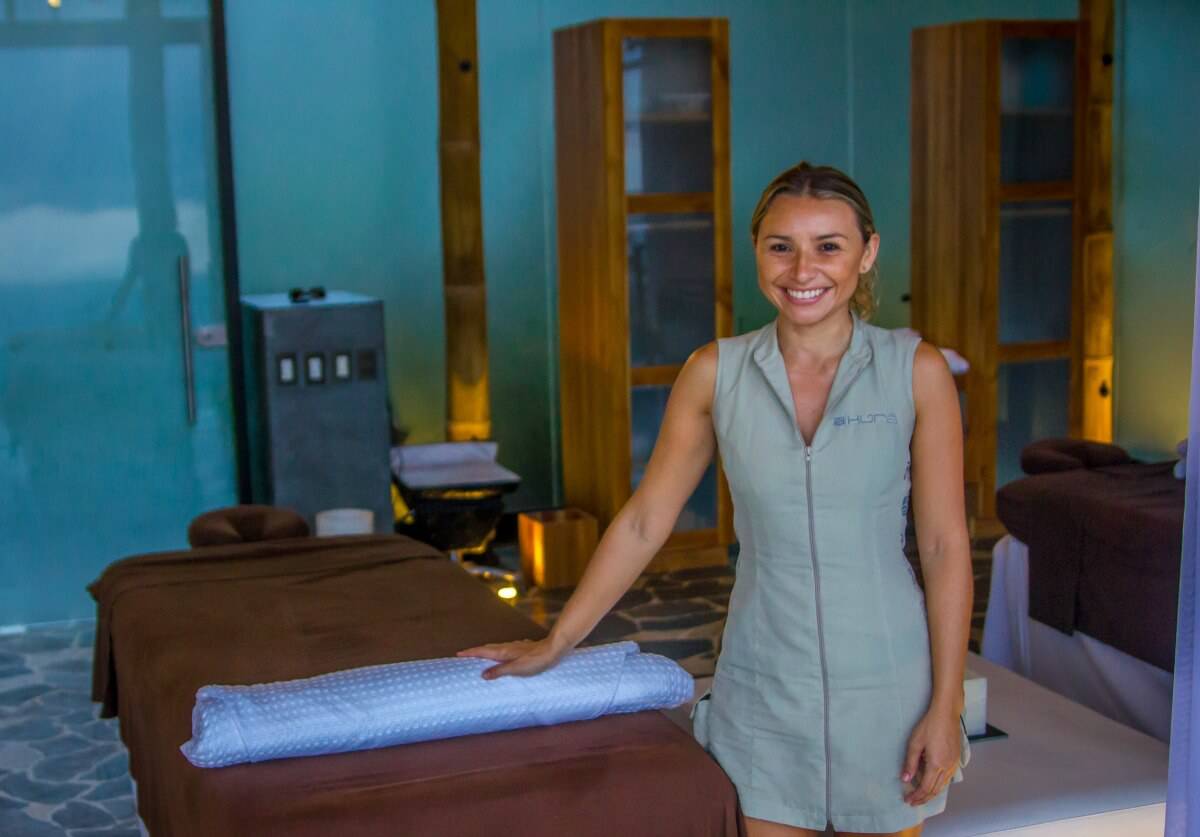 KURÁ'S SPA
Our visit to Kurá coincided with our anniversary, but it rained a lot during our visit. So instead of basking by the pool with piña coladas, we spent one luxurious evening and one glorious afternoon in the hotel spa.
On our special night we were treated to drinks, dessert, and a romantic deep tub bath for two. They left us alone in the spa, with the floor-to-ceiling windows open to allow the mesmerizing sounds of the surrounding rainforest into the candlelit room.
The next day we treated ourselves to a magical hour-long couples massage, which ranked among the most relaxing and transcendent we've ever had. The spa is run by San Jose native Adriana Blanto, an alternative medicine specialist who uses only all-natural oils. She was arguably among the most talented masseuses we've met.
READ MORE: Top 20 Things To Do In Costa Rica (for Nature & History Lovers)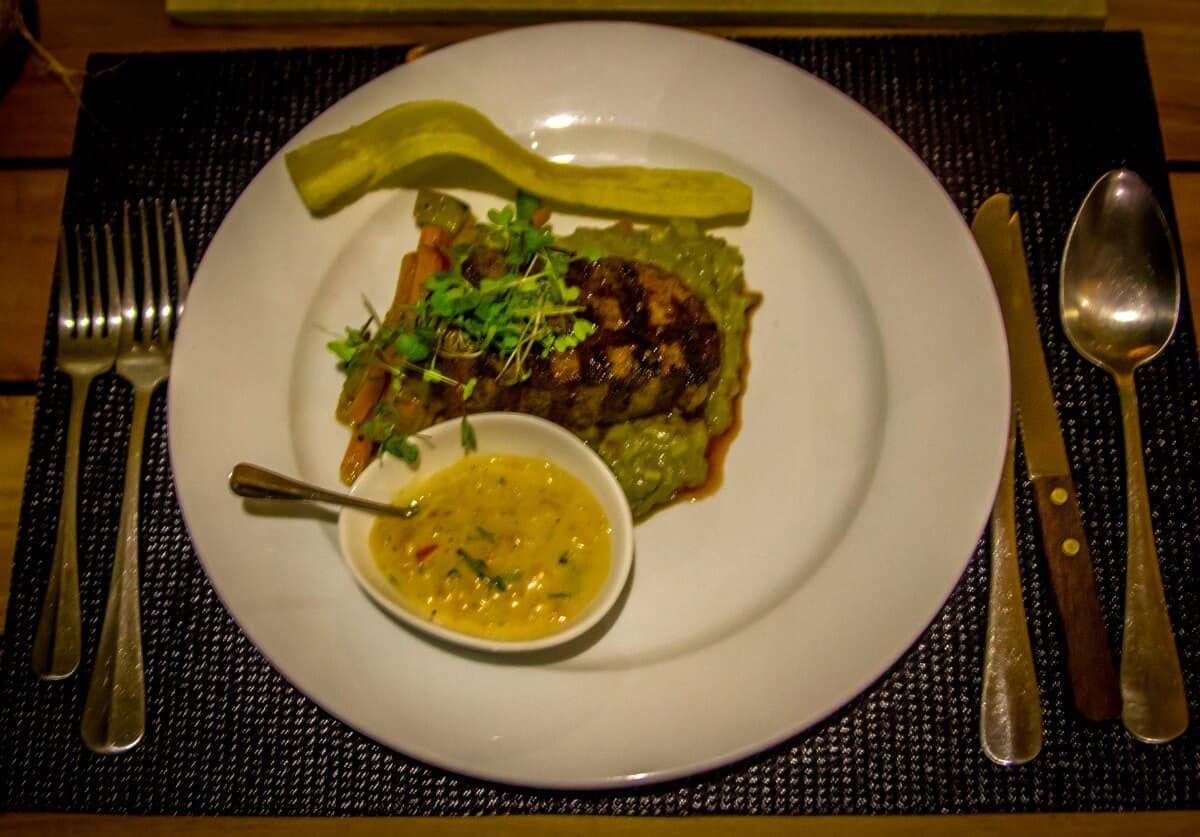 FINE DINING AT KURÁ DESIGN VILLAS
The hotel restaurant was equally impressive, serving up foodie-friendly farm-to-table fare with a dash of epicurian elegance.
Locally sourced, organic ingredients are at the chef-centric heart of the menu, but carnivores can also savor a thick, juicy steak. The servers are attentive and remarkably prompt for the tropics, and the suggested wine pairings were wonderful.
As for the sunset views overlooking Marino Ballena National Park? Well, let's just say that a picture is worth a thousand words…
READ MORE: 40 Amazing Costa Rica Animals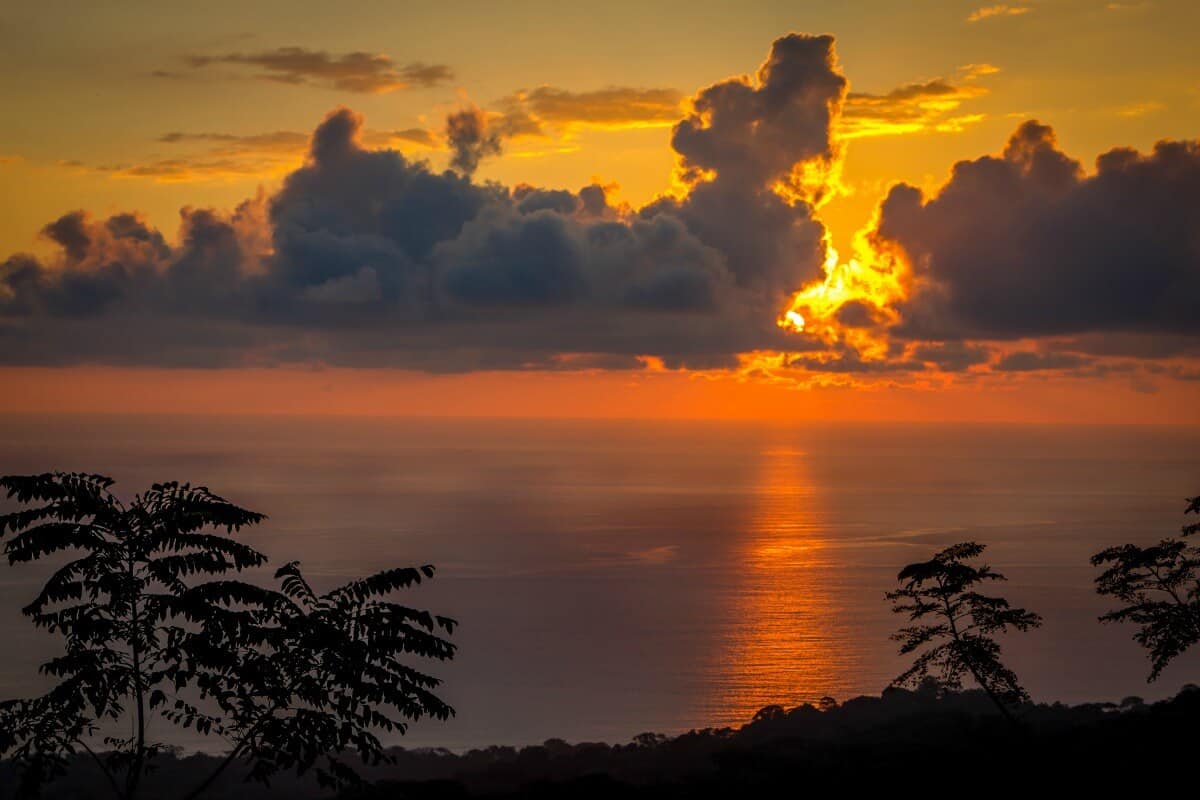 If Kurá Design Villas has any flaw to be found, it's that the rough, rugged road makes it damn near impossible to get to. Thankfully, the hotel will arrange a 4×4 pickup nearby for those who don't want to drive.
But for eco-luxury lovers who prefer the peace and serenity to be found off the beaten tourist path, the impeccable design, stunning views, impressive amenities, and forward-thinking sustainability initiatives ensured that Kurá ranked high among the most romantic places we've ever stayed.
And believe me, after eight years of traveling together, that's no small praise! –Bret Love; photos by Bret Love & Mary Gabbett
READ MORE: The 15 Best Places To Stay in Costa Rica
Looking for essential Costa Rica Travel Gear? Check out these great options!
The Best Travel Clothes for Women & Men
The Best Hiking Boots & Hiking Shoes
Cool Camping Gear
The Best Backpacks for Travelers
Looking to book your next trip? Check out the following services we use!
TrustedHousesitters – we've found great pet sitters to watch our house and love on our two dogs.
If you Like it, Pin it!!