Creating a "best of" list for any given region, country, or continent is a thankless task.
There's really no way to be objective, and of course it's impossible to visit EVERY place in a given destination unless you live there.
So consider our overview of 20 Best Places to Visit in Central America to be a general bucket list of hot spots to visit, particularly if you love nature, wildlife, history, and indigenous culture.
READ MORE: The 16 Best Mayan Ruins to Explore
Best Places to Visit in Central America
ATM Cave (Belize)
Belize Barrier Reef (Belize)
The Cayes (Belize)
Hopkins Village (Belize)
Arenal Volcano National Park (Costa Rica)
Corcovado National Park (Costa Rica)
Monteverde Cloud Forest Reserve (Costa Rica)
Tirimbina Biological Reserve (Costa Rica)
Tortuguero National Park (Costa Rica)
Antigua (Guatemala)
Lake Atitlán (Guatemala)
Tikal (Guatemala)
Río Plátano Biosphere Reserve (Honduras)
Roatán (Honduras)
Little Corn Island (Nicaragua)
Isla Ometepe (Nicaragua)
Coiba National Park (Panama)
Bocos del Toro (Panama)
Panama Canal (Panama)
Soberania National Park (Panama)
BEST PLACES TO VISIT IN BELIZE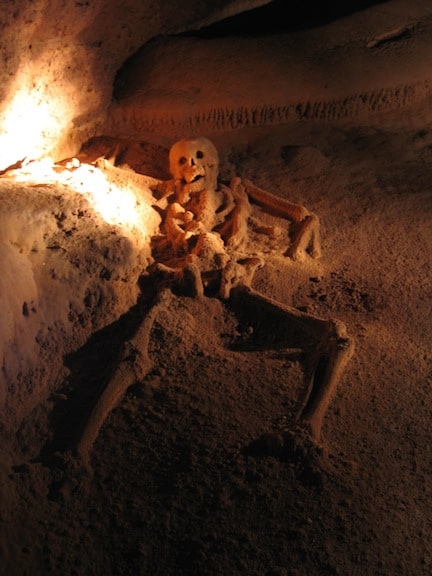 1. ATM Cave
Located an hour from San Ignacio, this awesome attraction is officially known as Actun Tunichil Muknal.
Protected as part of the Tapir Mountain Nature Reserve, it's an excellent adventure aimed at people who enjoy active Central America travel.
Visiting the ATM Cave requires a hike through the jungle, a swim inside the famous underground cave, then wading a half-mile up the river.
Then there's a mile-long hike through rooms of stalactites and stalagmites, with names such as "The Cathedral."
Eventually you'll reach the glistening remains of ancient human sacrifices the Maya people made to their gods, as well as pottery remains that have been dated to 700-900 AD.
READ MORE: Exploring the Ancient Xunantunich Mayan Ruins of Belize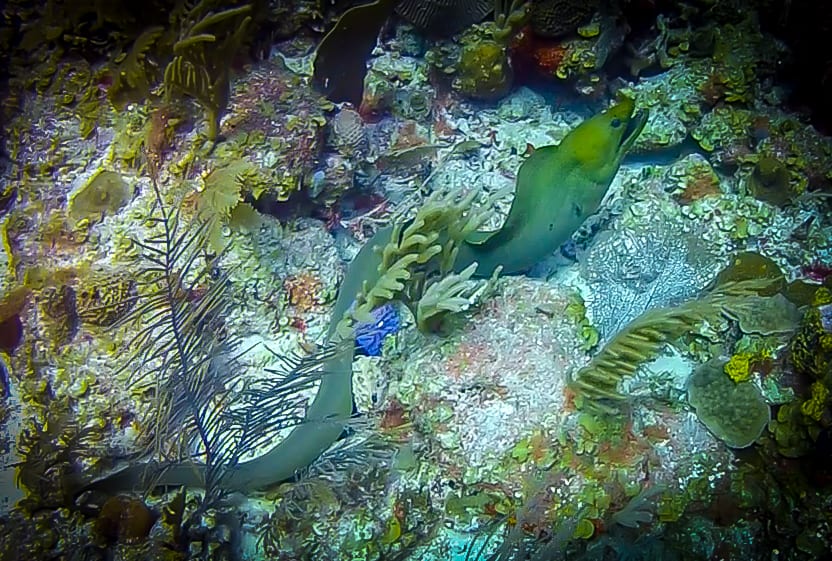 2. Belize Barrier Reef
Second only to Australia's Great Barrier Reef, the Mesoamerican Barrier Reef extends 550+ miles, from Cancun to Honduras.
The 190-mile Belize Barrier Reef, which was declared a UNESCO World Heritage Site in 1996, comprises around 33% of it.
It's the nation's #1 tourist attraction and one of the best places to visit in Central America with Scuba diving and snorkeling drawing about half of Belize's annual visitors.
Recently removed from the list of endangered UNESCO sites, the reef's remarkable walls, pinnacles, holes, and reef flats are home to an array of cool and weird ocean animals.
This includes 70 hard coral species, 35 soft coral species, 500 species of fish, and hundreds of invertebrates.
READ MORE: Scuba Diving the Belize Barrier Reef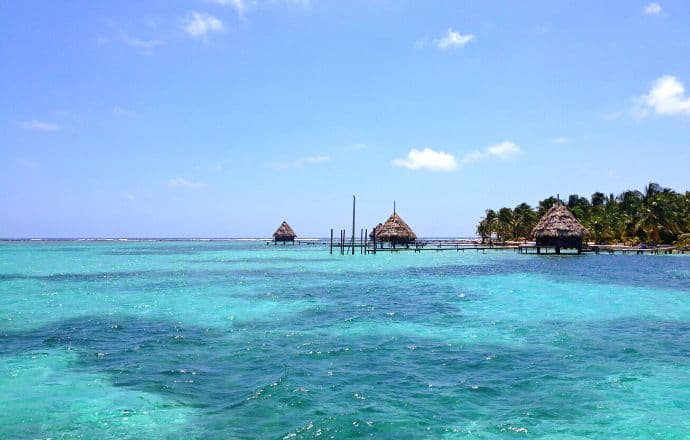 3. The Cayes
With 239 miles of coastline, more than 200 islands (also known as Cayes, which is pronounced "keys"), and the aforementioned reef system, Belize is haven for those who love beaches and watersports.
The Cayes easily rank among the best Caribbean islands to visit, with stunning scenery, some best beaches in Central America, charming villages, and loads of marine life.
Ambergris Caye and its sister island, Caye Caulker, are arguably the two most popular.
But smaller islands such as Glover's Reef Atoll (part of a UNESCO-protected Marine Reserve), Lighthouse Reef Atoll (home to Belize's Blue Hole), and South water Caye are better suited for nature lovers.
READ MORE: The 30 Best Exotic Islands to Visit (For Your World Travel Bucket List)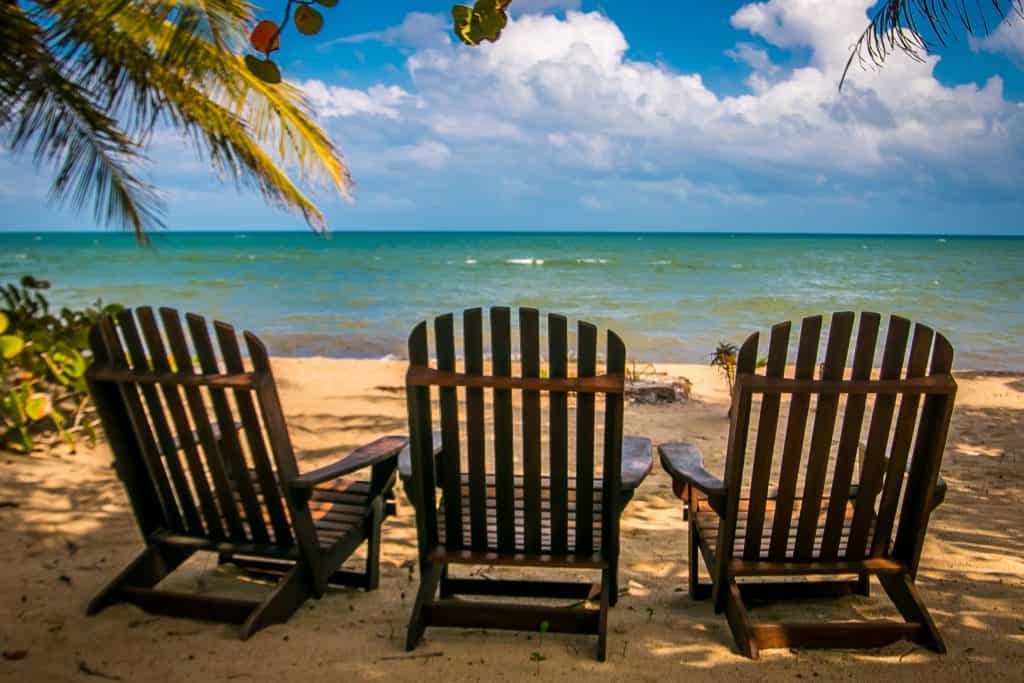 4. Hopkins Village
Tiny Hopkins Village is located south of Belize City near Dandriga, and it's the perfect place to immerse yourself in the rich Garifuna culture.
Most of the residents descend from people whose ancestry can be traced back to West Africa.
After making their way to the Caribbean and Central America, these "Black Caribs" intermarried with indigenous Amerindians.
Today, their culture (which can also be found in northern Guatemala) offers a mixture of African, Amerindian, and Spanish influences.
To learn more about their cultural traditions, try a Garifuna drumming lesson at the Lebeha Drumming Center.
READ MORE: The 20 Best Cultural Festivals Around the World
BEST PLACES TO VISIT IN COSTA RICA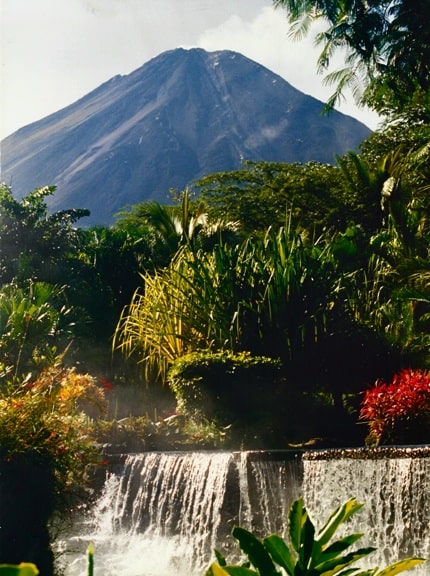 5. Arenal Volcano National Park
Costa Rica is the best Central American country to visit if you're looking for dynamic landscapes, national parks, and wildlife.
Dominating the verdant landscape of northwestern Costa Rica, Arenal ranked among the world's most active volcanoes until 2010.
Located near the town of La Fortuna, the volcano has been dormant for nearly a decade now.
But the national park remains a popular ecotourism hotspot thanks to natural attractions such as Lake Arenal, the La Fortuna Waterfall, and various volcano-fed hot springs (Tabacon is our favorite).
And of course the 5,480-foot mountain still looms large, like a sleeping giant waiting for the opportune moment to re-awaken.
READ MORE: Ecotourism in Costa Rica: The Ultimate Eco Travel Guide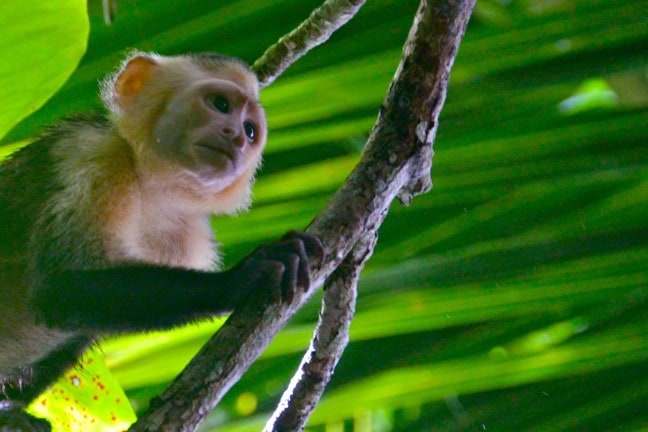 6. Corcovado National Park
Located on the Osa Peninsula in southern Costa Rica, Corcovado National Park is a nature-lover's paradise National Geographic called "the most biologically intense place on earth."
The country's largest national park is home to 13 different ecosystems, with extensive hiking trails through highland cloud forest, lowland rain forests, mangrove swamps, and sandy beaches.
The biodiversity of its wildlife is astounding, including over 10,000 insect species, 370 bird species, and 140 mammal species (ranging from several kinds of monkeys and sloths to jaguars and weird animals such as Baird's tapirs).
READ MORE: 40 Amazing Costa Rica Animals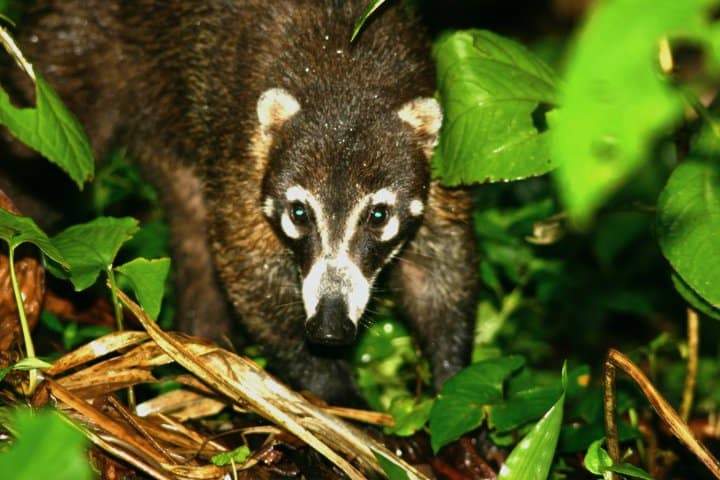 7. Monteverde Cloud Forest Reserve
Long before this reserve was established, the town of Monteverde was settled by American Quakers who moved to Costa Rica in search of a more peaceful way of life.
It was they who decided to protect the forest from development. Today Monteverde Cloud Forest ranks among Costa Rica's best attractions, drawing 70,000+ visitors a year.
The reserve's six different ecological zones are home to around 100 mammal species, 120 reptilian and amphibian species, 400 bird species, and more than 2,500 plant species.
It also has a Nature Center, butterfly gardens, and many hiking trails, suspension bridges, and ziplines.
READ MORE: The 15 Best Places to Stay in Costa Rica (Resorts, Hotels & Eco-Lodges)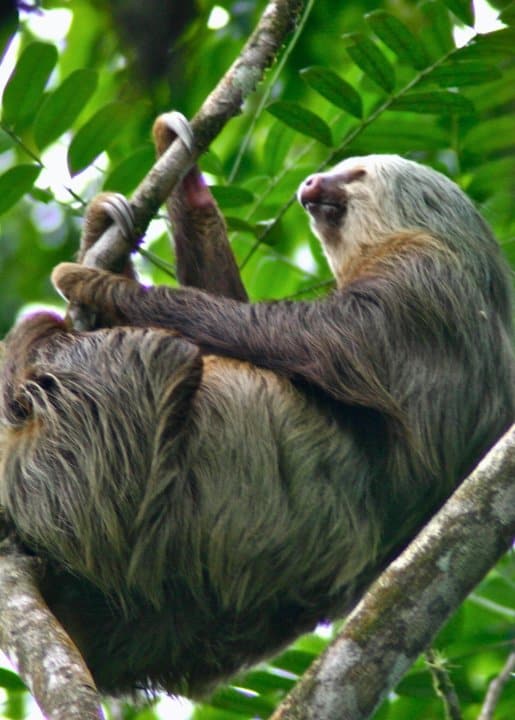 8. Tirimbina Biological Reserve
Though it's not as well-known as some of the other places in Central America on this list, Tirimbina Biological Reserve offers one of the most educational ecotourism experiences in all of Costa Rica.
It's located about 2 hours by car from San Jose in Sarapiquí, between the forests and rivers of the country's northern region.
The reserve boasts nearly six miles of wildlife-rich hiking trails, including opportunities to trek through cacao plantations, wetlands, and secondary forests.
There are also a variety of guided tours available, including chances to learn about bats, birds, frogs, and how chocolate is made.
READ MORE: Cano Island: Costa Rica Scuba Diving at its Finest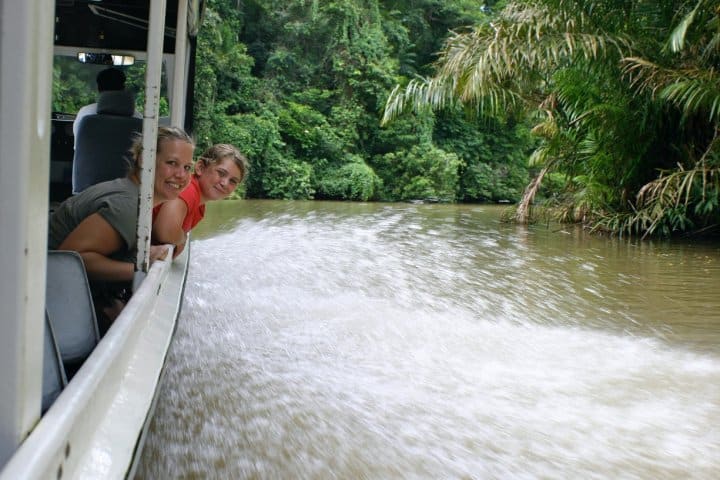 9. Tortuguero National Park
If you want to visit this remote, 77,000-acre national park on Costa Rica's northern Caribbean coast, you'll need to take a boat or plane, as there are no roads or cars allowed.
Tortugero boasts 11 different habitats within its boundaries: Due to the labyrinth-like network of tributaries and lagoons, it's best to explore by boat, where the wildlife is rarely far away.
The park is best known for its beaches, which attract hundreds of green, hawksbill, leatherback, and loggerhead sea turtles during the peak nesting season.
Take a night hike with a local guide and you might have a chance to see mama turtles laying their eggs!
READ MORE: The Ultimate Tortuguero National Park, Costa Rica Travel Guide
BEST PLACES TO VISIT IN GUATEMALA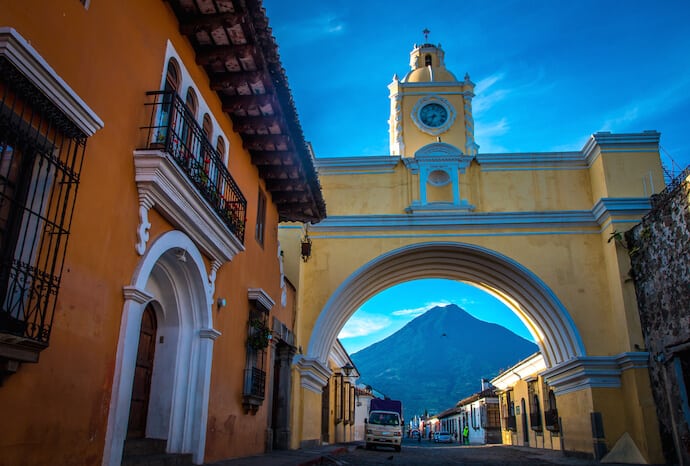 10. Antigua
A UNESCO World Heritage Site, Antigua, Guatemala (whose name means "old Guatemala") offers an exceptional array of activities for those with a passion for history and indigenous culture.
The small town of 45,000 residents has a strong Mayan presence, especially at the Antigua Street Market and Parque Central.
Fans of colonial architecture will find lots to love, from ancient Mayan ruins and the iconic Arco de Santa Catalina to gorgeous churches (Antigua Guatemala Cathedral, Iglesia de la Merced, etc).
And nature lovers will enjoy birdwatching at Finca el Pilar, touring a Guatemalan coffee farm, and/or hiking the Pacaya Volcano.
READ MORE: Top 15 Things to Do in Antigua, Guatemala
11. Lake Atitlán
One of Guatemala's most popular tourist attractions among domestic and international travelers alike, Lake Atitlán also ranks among its most beautiful.
The lake is inside a massive volcanic crater in the southwestern highlands, surrounded by lush green hills, towering volcanic peaks, and charming villages.
The town of Panajachel is a bit crowded and congested with Chicken Buses for our tastes, but San Pedro la Laguna, San Juan la Laguna, and Santiago Atiltlán (which can be reached by boat) are all rich with Mayan art, traditional food, and music.
Activities include touring coffee plantations, exploring the Atitlán nature reserve, and savoring the spectacular sunrise and sunset over the lake.
READ MORE: 40 Things You Should Know Before Traveling to Guatemala
12. Tikal
Even if you don't know this ancient city by name, you've almost certainly seen it in iconic shots in movies such as the original Star Wars and the James Bond film Moonraker.
Granted UNESCO World Heritage Site status in 1979, Tikal was once home to more than 100,000 Mayan people, but was abandoned for unknown reasons sometime in the 9th century.
Today visitors can climb numerous canopy-piercing pyramids and explore many of the site's structural ruins.
In between, you'll find a jungle filled with wildlife such as howled monkeys, wild turkeys, and myriad tropical bird species.
READ MORE: 50 Fascinating Facts about Guatemalan Culture
BEST PLACES TO VISIT IN HONDURAS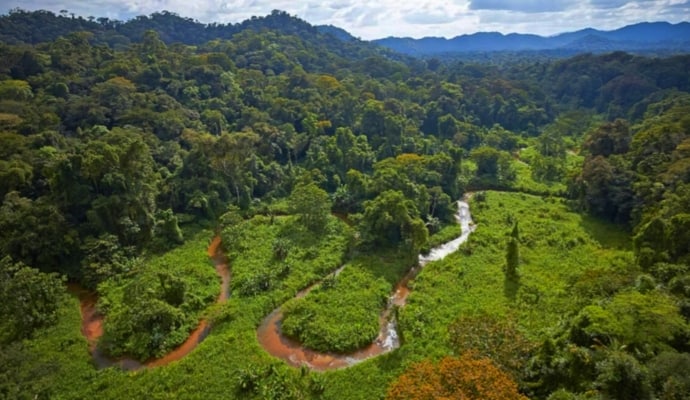 13. Río Plátano Biosphere Reserve
A UNESCO World Heritage Site since 1982, this biodiverse reserve on the "Mosquito Coast" of Honduras was added to the list of World Heritage in Danger in 2011, due primarily to illegal fishing, logging, and poaching.
The country's largest protected area (1.3 million acres) boasts tropical rainforests, mangroves, coastal lagoons, and savannahs, with wildlife that includes 39 species of mammals, 377 species of birds, and 126 species of reptiles and amphibians.
The area is also home to four indigenous cultural groups– the Miskito, Pech, Garifuna, and Ladino– as well as more than 200 pre-Columbian ancient archaeological sites.
READ MORE: Macaw Mountain Honduras. The Park of Living Jewels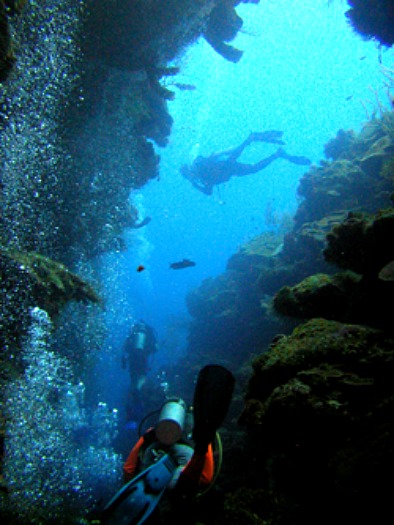 14. Roatán
Located 40 miles off the northern coast, Roatán is the largest of Honduras' Bay Islands.
And because the island is located directly atop the Mesoamerican Reef, the snorkeling and diving here are easily among the best in the Caribbean.
Its best dive sites is Mary's Place, which has a sheer crevasse that advanced divers can explore (or beginners can dive over) to see black coral fans, anemones, huge seahorses, and more.
Unlike many Latin American hotspots, Roatán is relatively remote and under the radar, not to mention one of the most budget-friendly destinations on this list.
READ MORE: 40 Green Travel Tips (The Ultimate Guide to Sustainable Travel)
BEST PLACES TO VISIT IN NICARAGUA
15. Little Corn Island
Looking to truly get away from it all? Little Corn Island will be a dream come true, with lush jungle, clear water, and no cars allowed.
Unlike the Nicaraguan mainland, Little Corn has a Creole culture that is more commonly associated with Caribbean islands: Locals have a mixture of African, Indian, and Spanish roots.
Once a backpacker's haven, the unspoiled island has expanded its eco-luxury resorts and eco hotels in recent years.
The snorkeling and Scuba diving there is top-notch, with nurse sharks, rays, dolphins, sea turtles, and the occasional hammerhead spotted just off the island's shores.
READ MORE: Little Corn Island Nicaragua: A Taste of Nirvana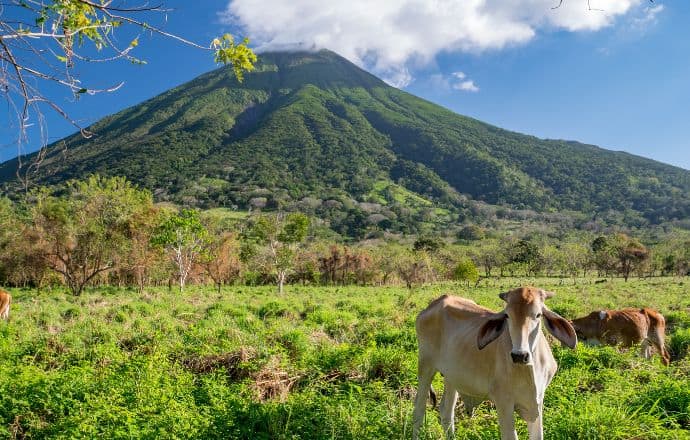 16. Isla Ometepe
This UNESCO-recognized island is located in Lake Nicaragua (the largest lake in Central America), and was formed by two nearby volcanoes.
The smaller one, 4,573-foot Volcan Maderas, is now dormant, but the 5,282-foot Concepción Volcano has erupted regularly for nearly 140 years.
The area's fertile forests are home to wildlife such as white-headed capuchins and yellow-napes parrots.
There are also numerous hiking/cycling trails, waterfalls, swimming holes, canoeing/kayaking trails, fincas (or farms), and even ancient petroglyphs to explore.
READ MORE: Isla Ometepe Nicaragua: An Epic Guide
BEST PLACES TO VISIT IN PANAMA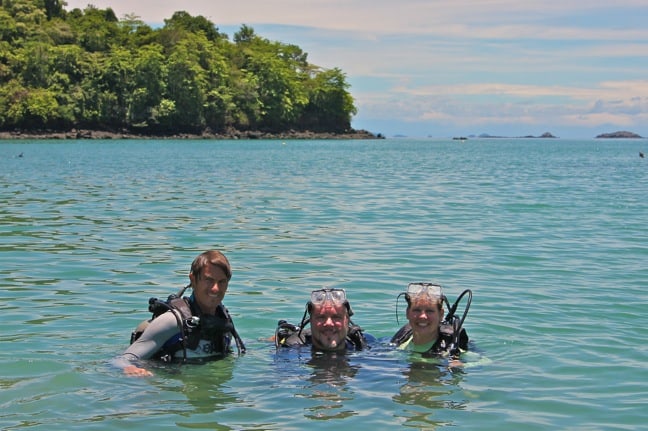 17. Coiba National Park
This UNESCO-protected marine reserve located off Panama's southern coast holds a special place in our hearts: It was the place my wife who conquered a fear of water and learned to Scuba dive.
Located near the famed Hannibal Bank, a continental shelf popular among sport fishermen, Coiba is a great place to see whales, dolphins, tuna, reef sharks, and huge schools of tropical fish.
On land you'll find some great hiking trails, and wildlife ranging from nesting sea turtles to howler monkeys, Coiba Island agouti, white-tailed deer, and more.
READ MORE: Coiba National Park Panama: Sharks, Crocs and Noriega Prison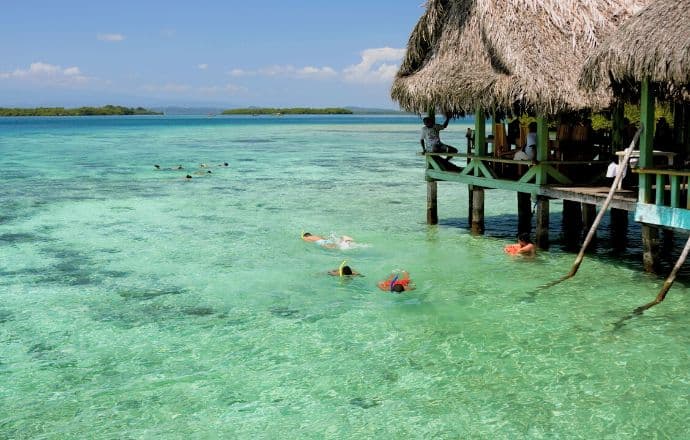 18. Bocos del Toro
Located southeast border with Costa Rica, this outstanding archipelago has become a burgeoning hotspot for Panama ecotourism enthusiasts.
Its attractions are numerous, but you'll want to start at Bastimentos Island National Park, which offers some of the country's best snorkeling opportunities.
The Smithsonian's Bocos del Toro Research Station offers excellent guided tours, with naturalists introducing guests to many of the area's flora and fauna.
On Isla Colon, the privately-owned Finca los Manos botanical garden offers educational program and loads of local wildlife.
READ MORE: Panama Photos: Glamping, Fishing, Dolphins & Rainbows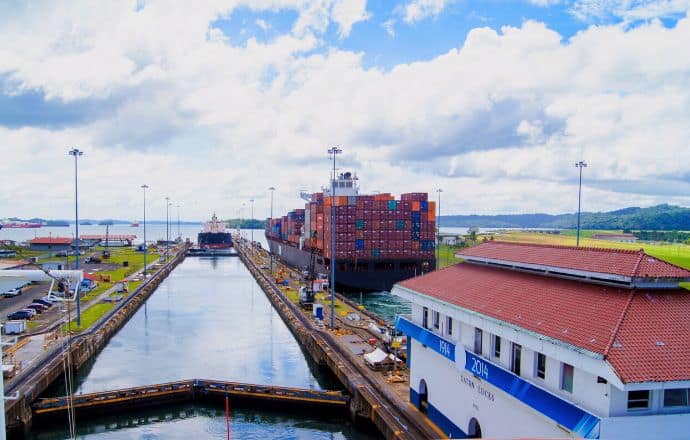 19. Panama Canal
The #1 tourist attraction in Panama is also one of the world's great marvels of engineering innovation.
Observation decks at the Agua Clara (on the Atlantic side) and Miraflores (Pacific) locks offer visitors awesome views of ships passing through the canal.
And both locations have excellent info about the canal's colorful history.
Other attractions include Lake Gatun, wildlife-rich boat tours along the Chagres River (the canal's primary water source), an indigenous Emberá village, and two UNESCO-protected Spanish forts.
One lies in ruins, but Fort San Lorenzo still stands today.
READ MORE: 10 Latin America Ecotourist Adventures (For Your World Travel Bucket List)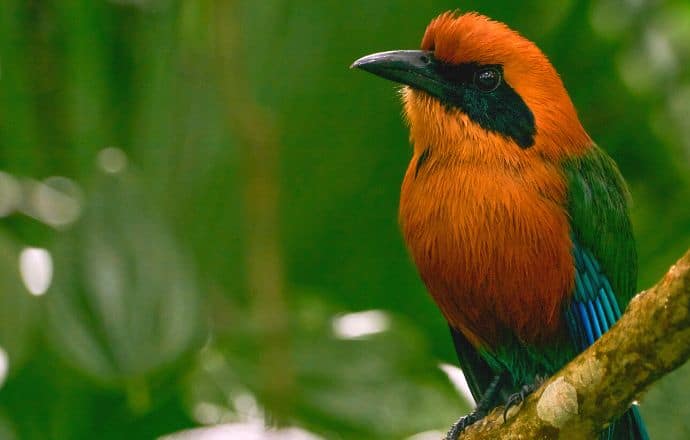 20. Soberania National Park
Located very close to Panama City (about 16 miles away) and the banks of the Panama Canal, Soberania National Park covers approximately 55,000 acres of biodiverse tropical rainforest.
In terms of wildlife, the park is home to over 100 species of mammals, nearly 80 types of reptiles, and over 50 amphibians.
But it's best known as a birdwatcher's paradise, with around 525 recorded species.
The park's Pipeline Road is widely regarded as one of the best places to see tropical birds in the Americas!
Soberania also has a Rainforest Discovery Center, which offers visitors access to a treetop-clearing observation tower. –Bret Love