When talking about the most beautiful islands in the world, everyone has their favorite.
Personally, I'm in love with Jamaica, which was one of the first travel destinations I ever visited. I love Bob Marley and lots of other Jamaican music, and had several Jamaican friends when I lived in London.
Before I visited, I thought the island was all about the rich culture and beautiful beaches. But once we ventured outside our resort, we discovered it also has some amazing ecotourism attractions (including caves, mountains and rivers) and lots of opportunities for outdoor adventure.
Though the island is relatively small (4,244 square miles), there are so many activities and attractions in Jamaica that one visit is definitely not enough.
GGT co-founder Bret Love has visited three times, and a second visit for me is long overdue.
Here's our collaborative list of the Top 20 Things to Do in Jamaica (including tips on the best places to stay in Jamaica), to help lovers of nature and outdoor adventure plan their visit!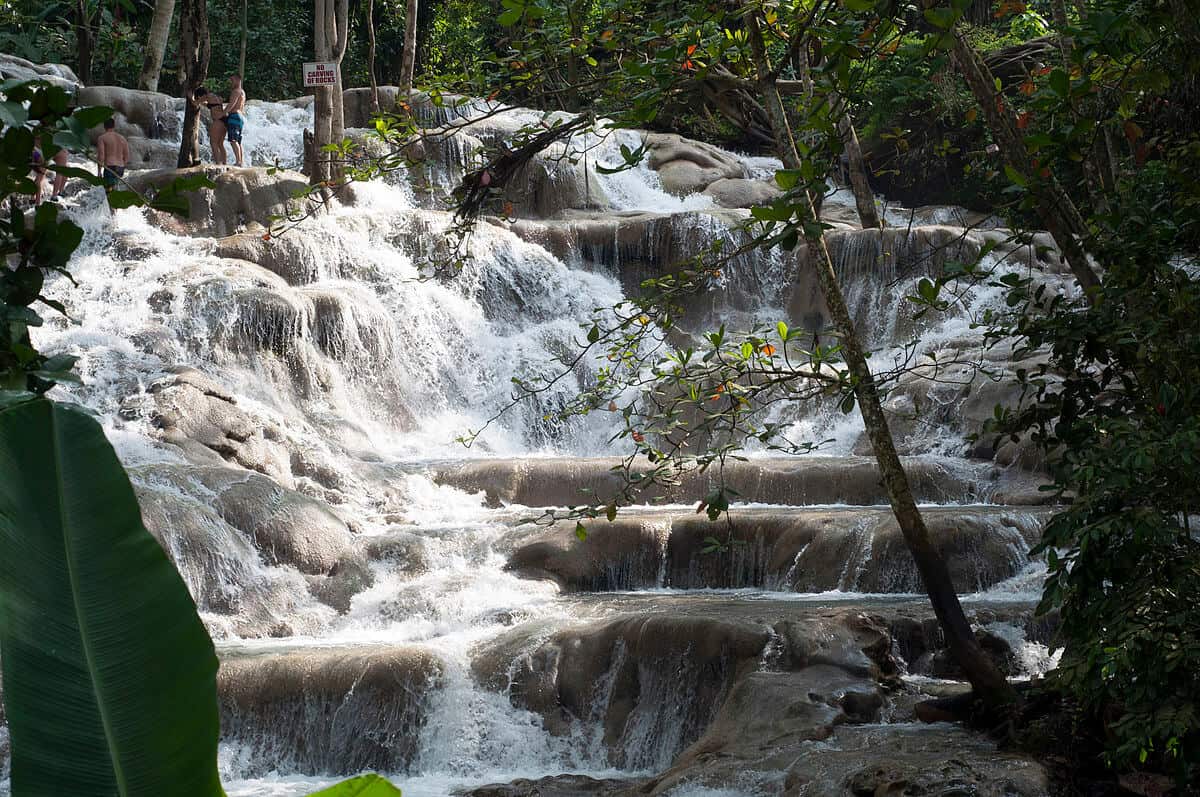 1. Climbing Dunn's River Falls
This Ocho Rios hotspot is considered one of Jamaica's national natural treasures, featured in countless posters and brochures.
Imagine a wedding cake-like waterfall cascading through a lush forest, creating travertine pools that are perfect for bathing and contemplating nature.
Dunn's River Falls were first discovered by the Spaniards, who called the area "La Chorrera." Over time the name became Ocho Rios, meaning eight rivers (despite the fact that there are only four rivers in the region).
The falls extend for over 600 feet, and the entrance fee is $20. You can climb to the top of the falls and spend as long as you want floating in the water. Guides are not compulsory, but they are available, and recommended if you're not confident walking on slippery rocks.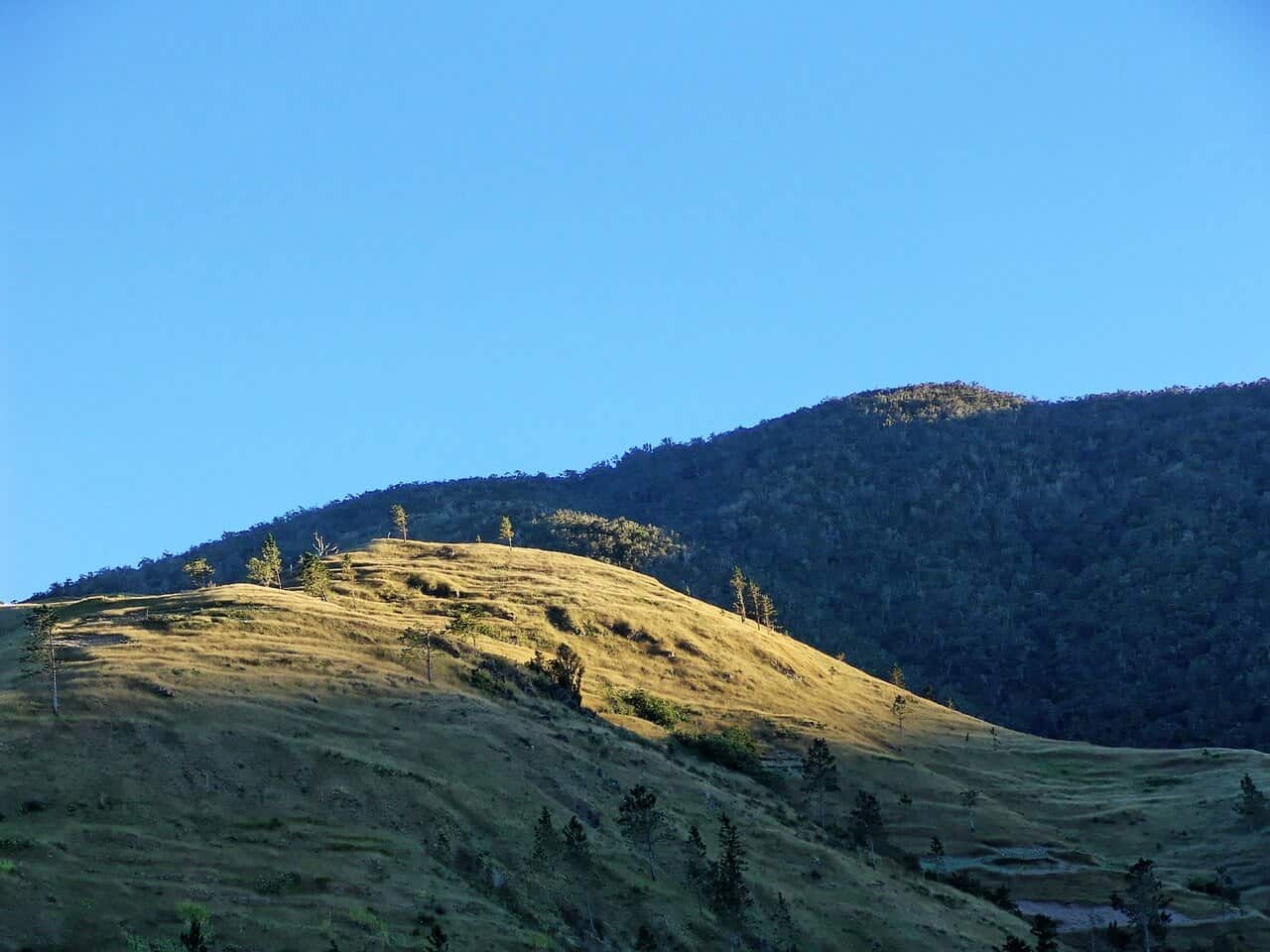 2. Hiking in the Blue Mountains
Before visiting the island, I didn't even realize that Jamaica had mountains. But when I learned about the stunning Blue & John Crow Mountains National Park, the name sounded vaguely familiar.
I kept thinking about where I had heard of it until it came to me… Blue Mountains coffee! The Jamaican Blue Mountains (not to be confused with the ones in New South Wales) are where some of the world's best coffee is grown.
It's also a wonderful hiking destination, allowing you to see plant and wildlife species that are endemic to the area. The peak of Blue Mountain is the highest in Jamaica at 7402 feet.
It can be reached via a day long hike, climbing over 3000 feet through lush tropical forest. The view from the summit is arguably one of the best in Jamaica!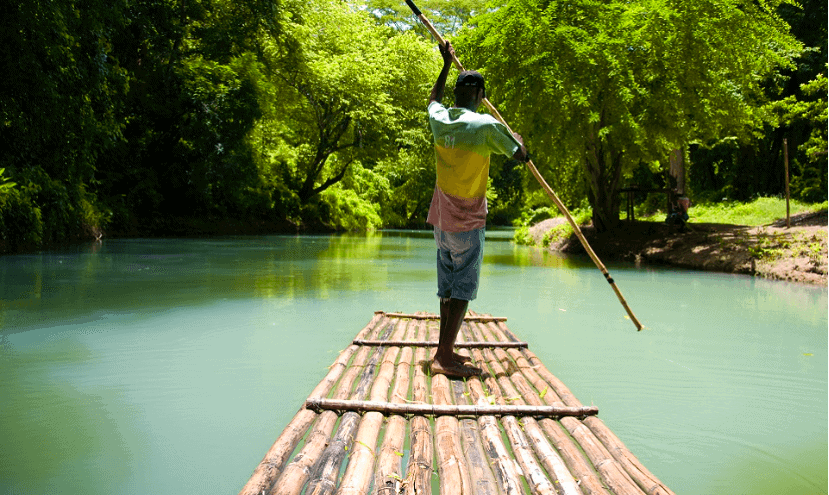 3. Rafting the Martha Brae River
With their "No problem, mon" approach to life, Jamaicans are known as some of the most laid-back people on the planet. So it comes as no surprise that their idea of rafting is very different from what most adventurous travelers might expect.
This is not adrenaline-pumping, white-knuckle river rafting through rapids and falls. Instead, rafting the picturesque Martha Brae River is a calm, somewhat romantic experience, as you float over an emerald river on a comfortable bamboo raft.
Tours are typically three miles long, and led by a licensed raft captain. This allows you to relax completely and soak in the beauty of nature that surrounds you!
READ MORE: The Most Important Rivers in the World (World Travel Bucket List)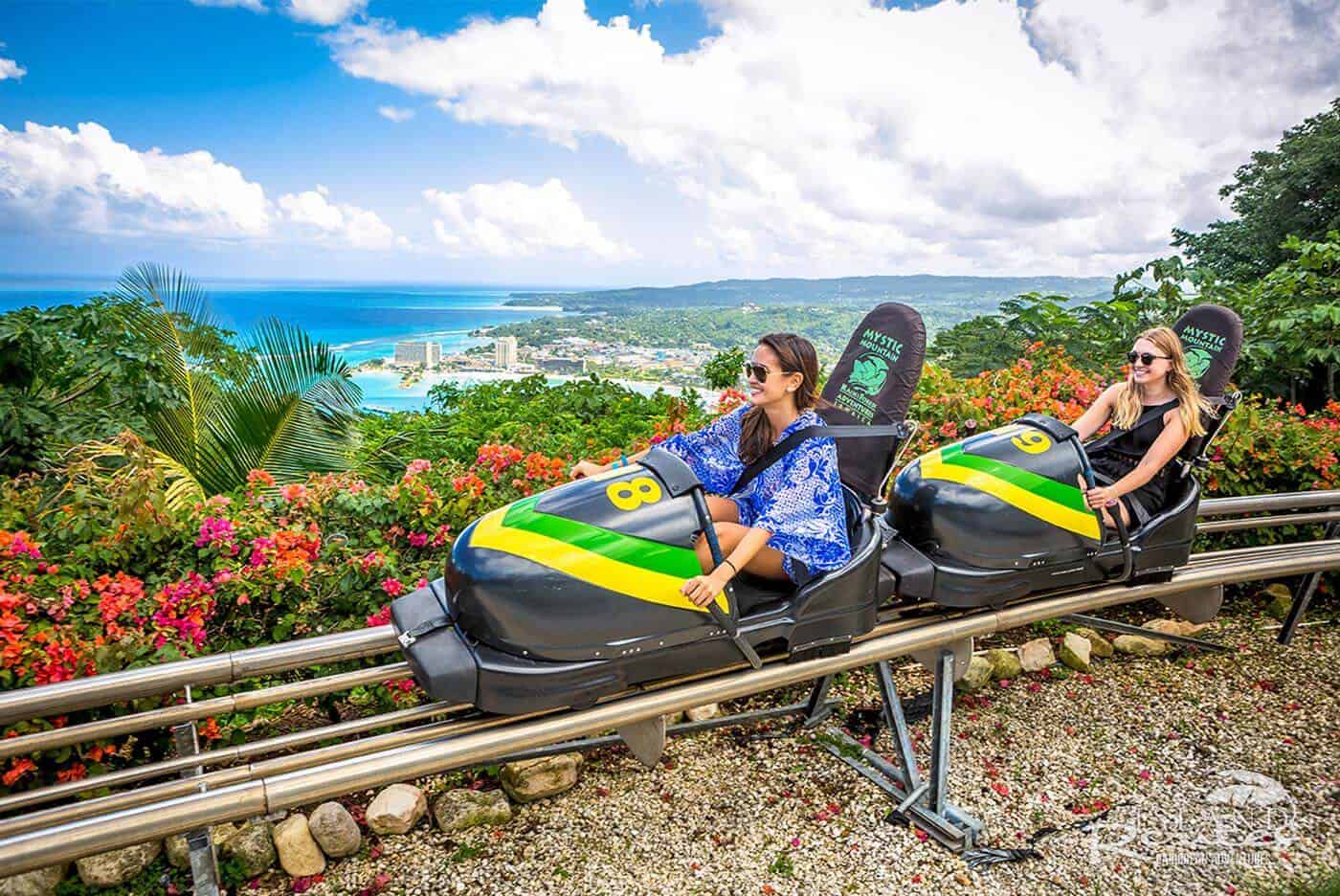 4. Bobsledding Mystic Mountain
Having grown up in the '90s, I remember the movie Cool Runnings fondly.
For those who haven't seen it, the film told the unlikely tale of the Jamaica national bobsled team, which somehow managed to earn a spot to compete in the 1988 Winter Olympics.
Despite the fact that the country has no snow whatsoever to speak of, you, too, can have a go at bobsledding in Jamaica.
There's a bobsled track running through the forest at Mystic Mountain, an outdoor adventure-themed park near Dunn's River Falls in Ocho Rios. This is definitely on my list for my next visit to Jamaica!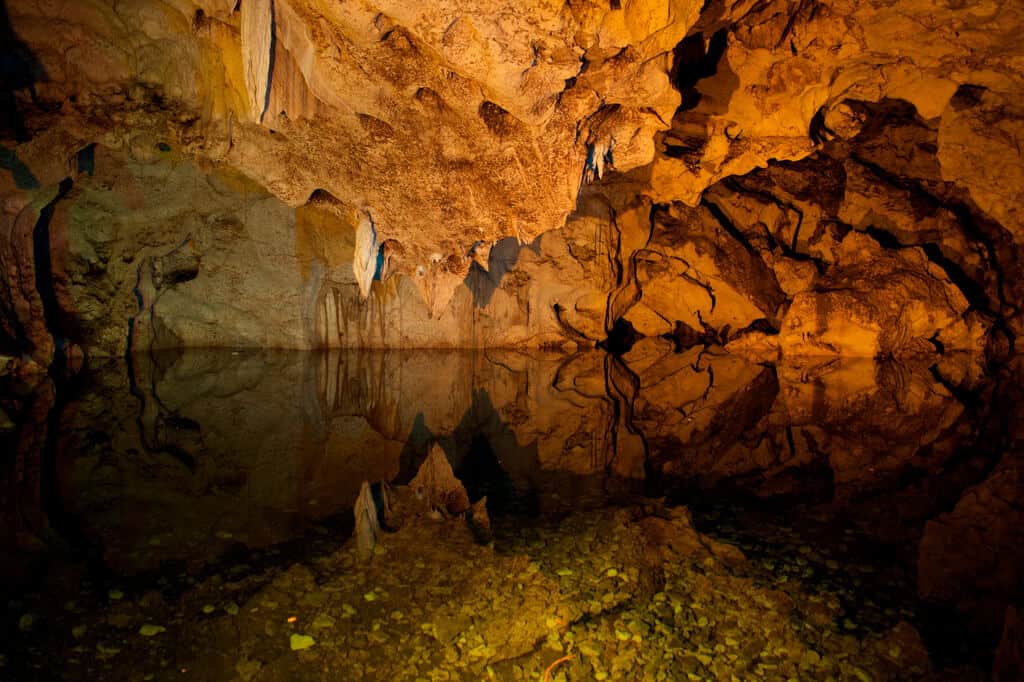 5. Exploring the Green Grotto Caves
Exploring the Green Grotto Caves is another of my favorite things to do in Jamaica. These cool caverns have cultural and historical significance, as well as natural.
Over the centuries, these amazing caves have been used as a shelter by Jamaica's first settlers and as a hideout by runaway slaves and smugglers. More recently, they've served as a storehouse for the island's beloved Rum.
Tours are typically an hour long and can be taken by anyone in good physical condition. Fear not, there's no crawling on your belly of shimmying through tight sports!
At the end of the tour you'll reach a stunning cave pool known as the Wishing Well, where you can throw a coin and make a wish.
READ MORE: Rio Secreto, Mexico's Amazing Underground River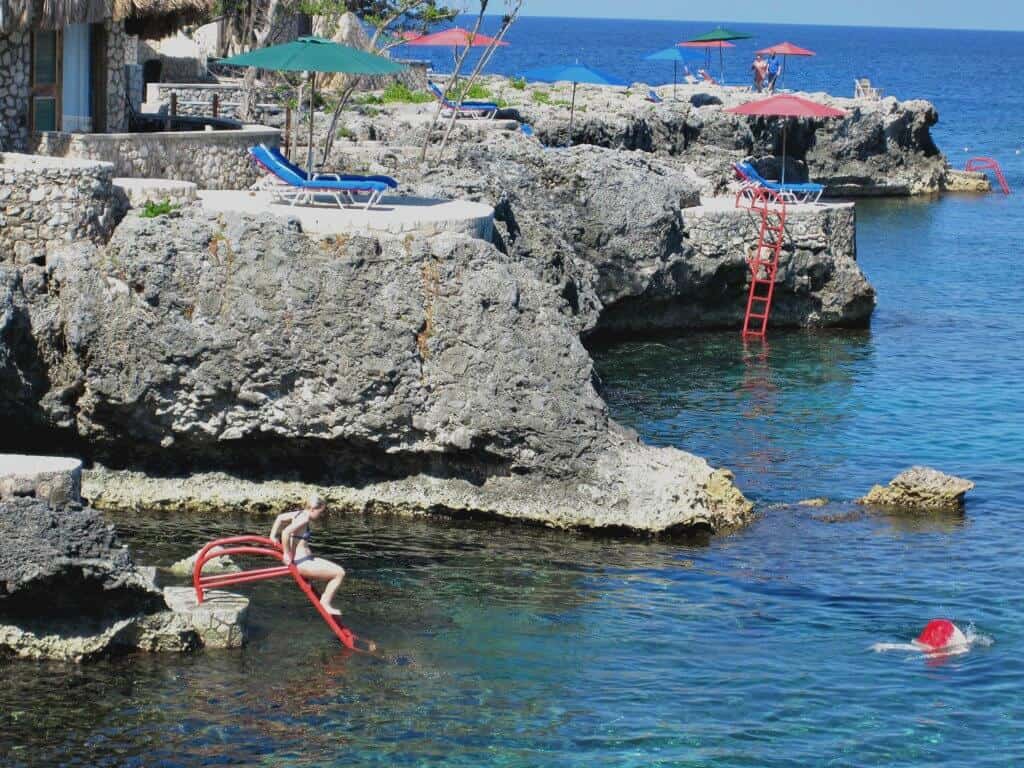 6. Snorkeling Off of Rockhouse Beach
Finding unspoiled, uncrowded snorkeling spots in Jamaica is nearly impossible. But still the Caribbean waters are beautiful everywhere you turn.
Unlike other Negril hotspots, snorkeling at Rockhouse isn't done from a sandy beach, but from small, rocky cliffs.
It's arguably the best snorkeling experience in Jamaica, allowing visitors to explore the small caves and spot colorful starfish, eels, and schools of small fish along the way.
READ MORE: How Mass Tourism is Destroying 30+ Destinations Travelers Love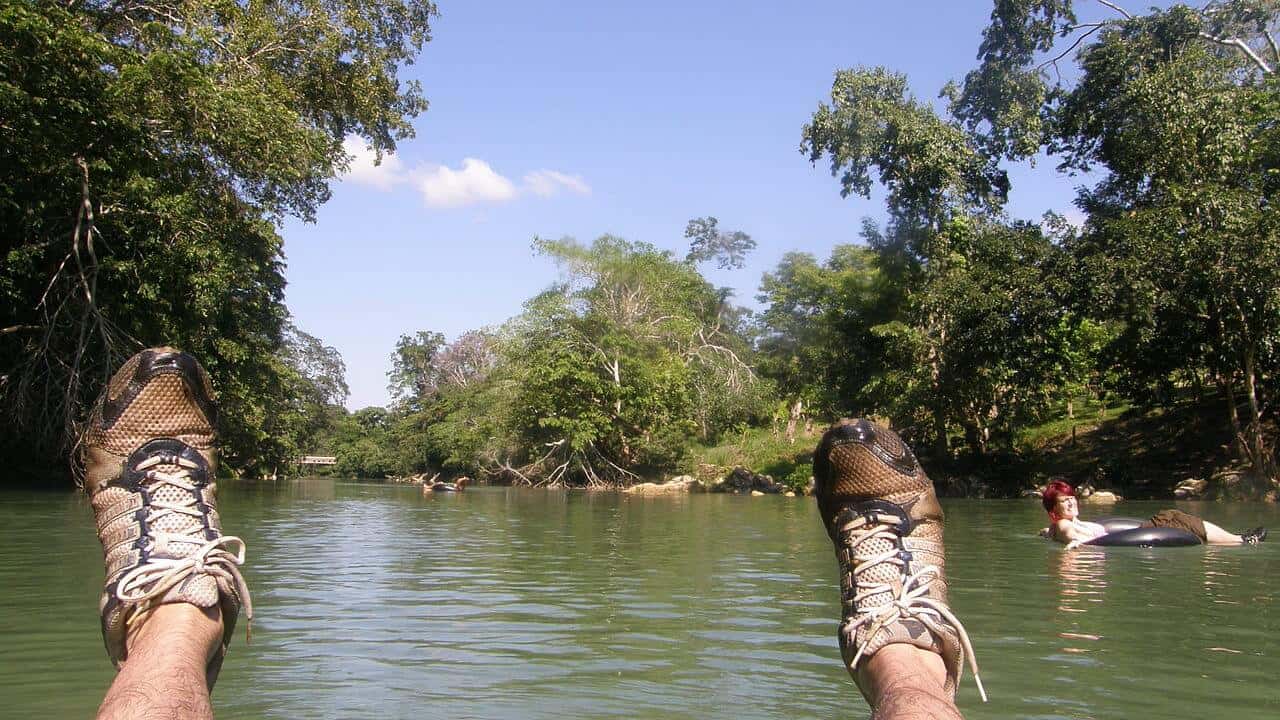 7. River Tubing in Ocho Rios
With attractions such as Dunn's River Falls and Mystic Mountain, Ocho Rios may very well be considered Jamaica's outdoor adventure hotspot.
For those seeking more relaxing things to do in Jamaica, you can opt for a mellow tubing adventure on the White River.
Picture yourself in a float on a river, spending an hour surrounded by lush tropical forest.
For those seeking a modicum of excitement, there's also a stop halfway through with a rope swing where you can jump into the river to cool off.
READ MORE: Top 10 Outdoor Adventures in Latin America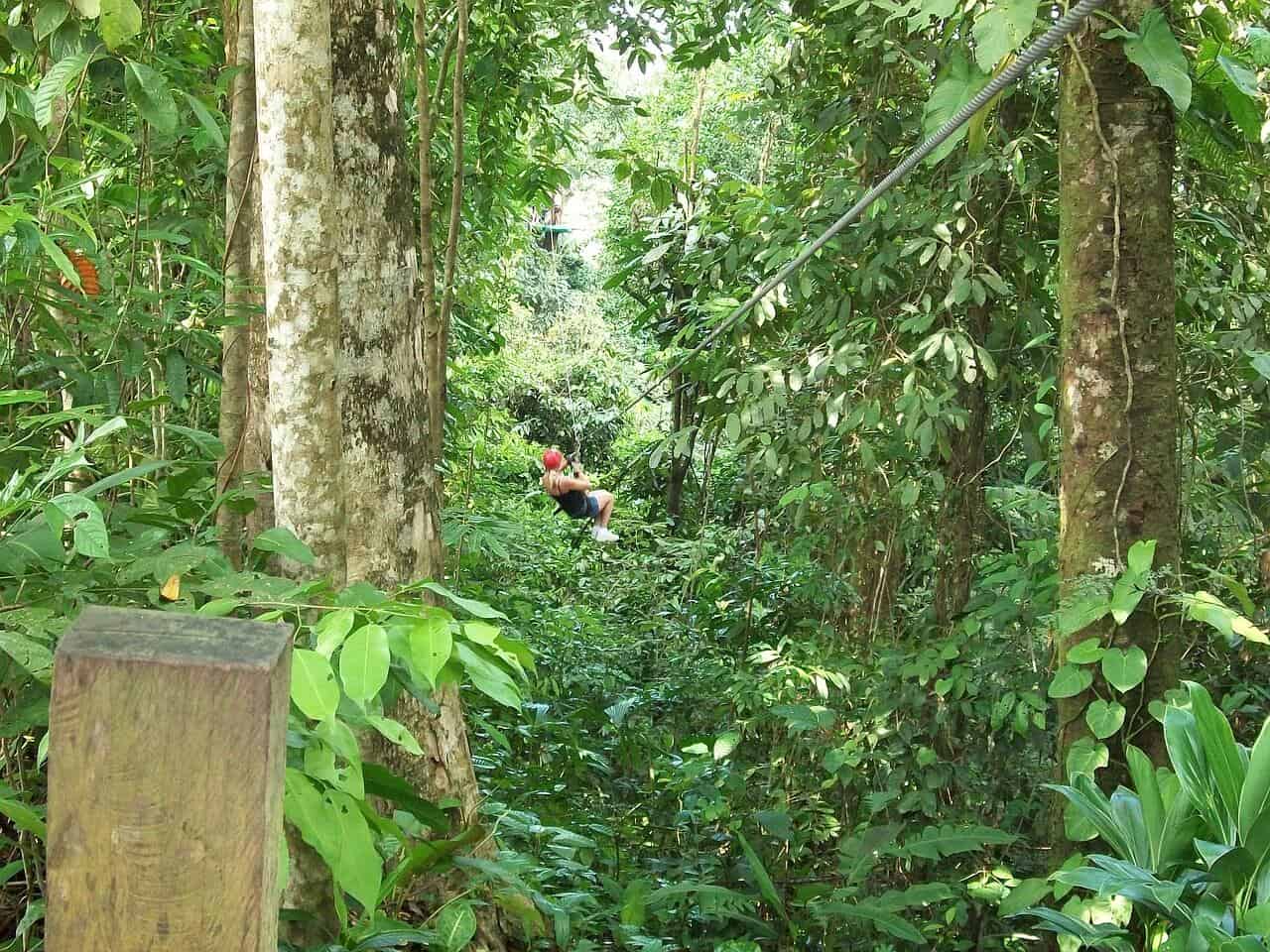 8. Go On a Zipline Adventure
For those seeking a bit more of a heart-pumping adrenaline rush, zipline canopy tours offer a great option for getting a bird's-eye view of the forest.
Jamaica actually offers the longest zipline in the Caribbean, with one stretching almost a mile long!
You can join a zipline tour around Great River (near Montego Bay) and fly through the tree canopy, over the verdant hills and rural farmland below. There are five ziplines in total, but Big Timba (the longest one) is definitely the most exhilarating.
The estate where these tours are run is also a fruit farm. So tours also include a fruit tasting as well as a fun off-roading experience in a 6×6 Pinzgauer military jeep.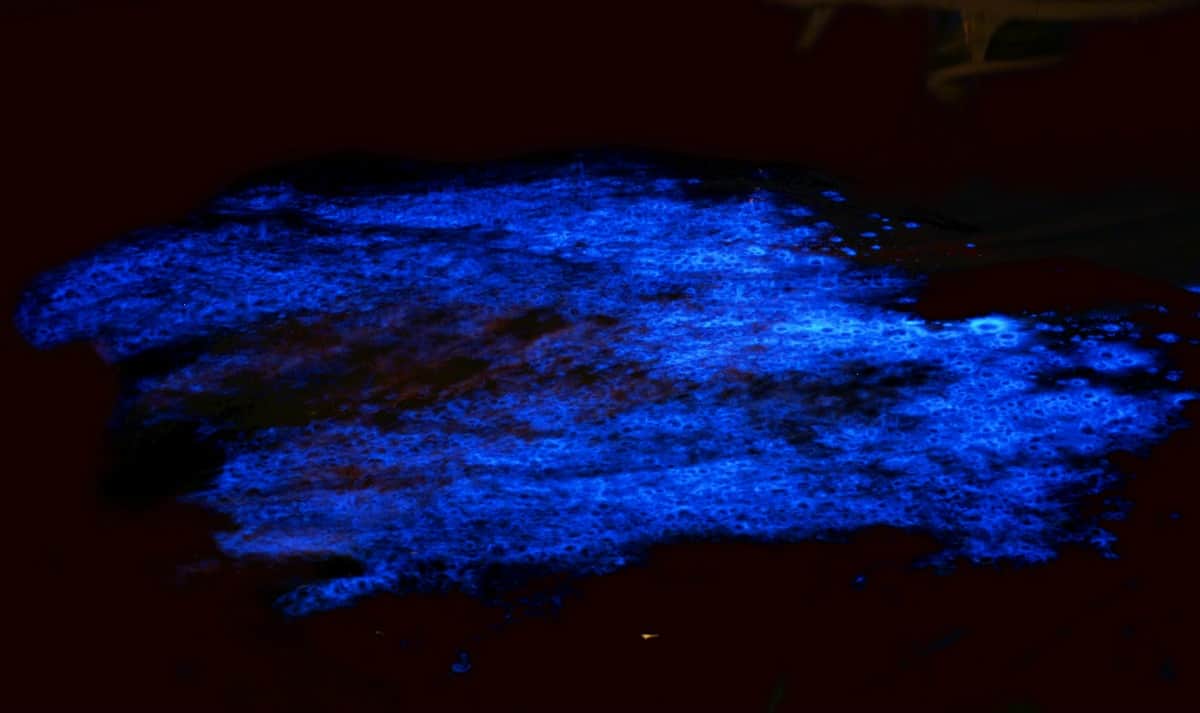 9. Night Swimming at Luminous Lagoon
Head to Luminous Lagoon during the day, and it's just another amazing beach. But come back at night and you'll bear witness to a fascinating example of nature's magic.
Once it gets dark out, tiny bioluminescent plankton turn the waters of this lagoon a deep, dazzling blue whenever they're disturbed. So as soon as you jump into the water you'll be surrounded by an eerie blue glow.
Luminous Lagoon (also known locally as Glistening Waters) is located in Trelawny, not far from Montego Bay.
It's said to be the best of just four places in the entire world where you can regularly see bioluminescent plankton in action.
READ MORE: 60 Weird Animals Around the World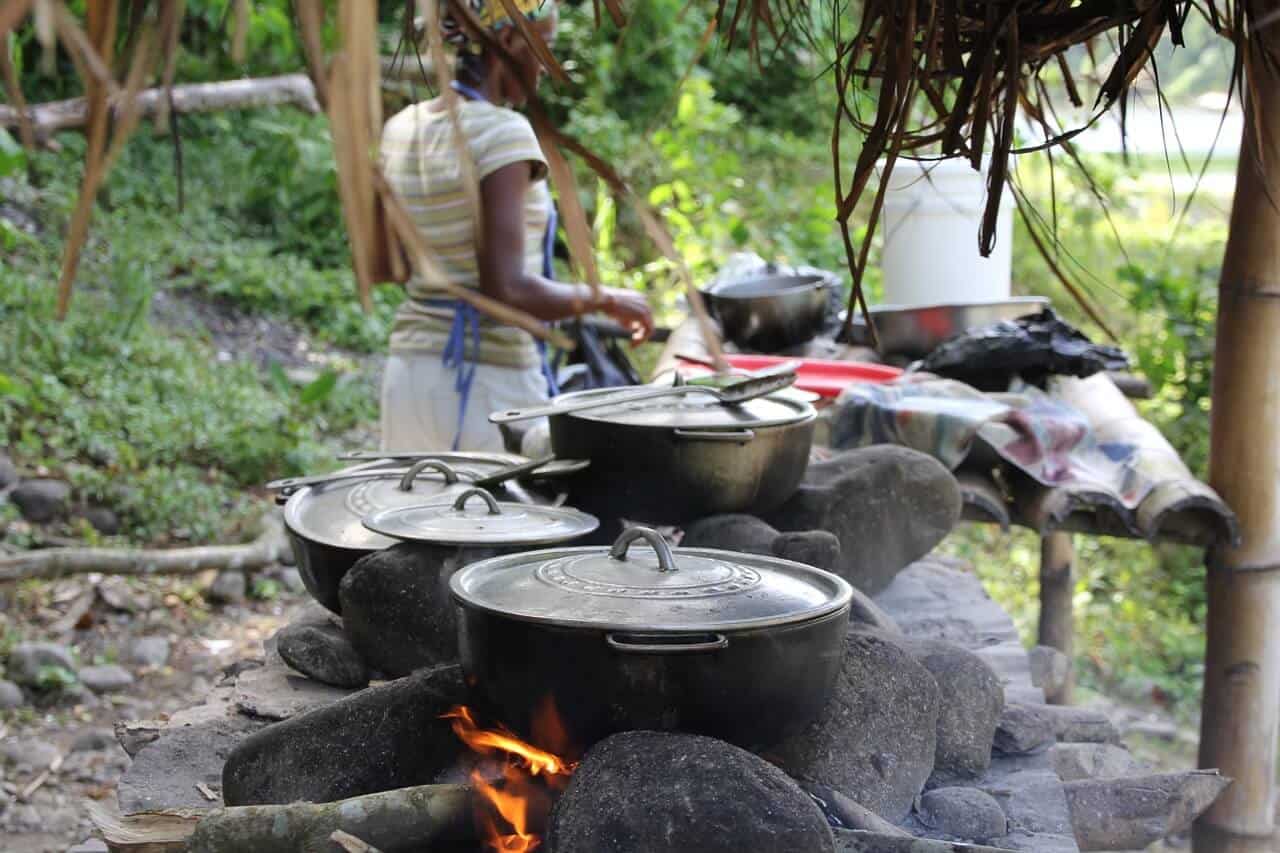 10. Taste the Fantastic Flavors of Jamaica
Jamaican cuisine really reveals the cultural melting pot of the island, with influences from British, Spanish, Indian, West African, Middle Eastern and Chinese cooking.
Jerk Chicken is the best known dish here, with marinated chicken cooked on roadside barbecues and served with a spicy sauce. Jamaica's national dish is Ackee and Saltfish, which is made with salted Cod and Ackee, a fruit with creamy flesh and large black seeds. You'd never be able to taste this dish in the United States, as imports of Ackee are strictly forbidden.
There are several different ways to enjoy Jamaican cuisine. You can opt for local food tours, take cooking classes, or just simply walk around the major towns and taste whatever street food strikes your fancy! –Margherita Ragg
More Great Things to Do in Jamaica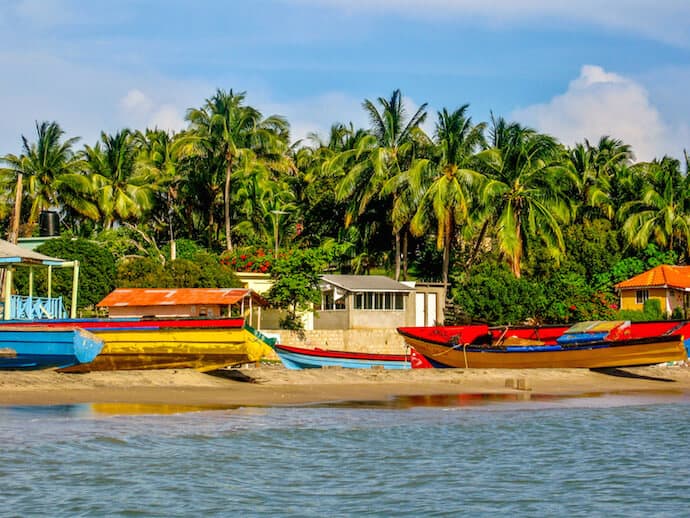 11. Swimming at Treasure Beach
Located in St. Elizabeth, Treasure Beach is a long way off from the pristine white sand beaches of the island's north coast.
The beach here is a mixture of white and black sand, which gives it an almost dusty taupe or golden brown color. But what the area lacks in pearly white sands, it more than makes up for in character and culture. It's a beautiful landscape, and definitely worth taking a walk along the shore.
The beach stretches over 6 miles long and is dotted with fishing villages, rustic local restaurants and bars, and a very laid-back Caribbean vibe. There's no haggling, very little excitement (unless you visit for the annual Treasure Beach Triathlon), and no jet skis or motorized water sports.
What you'll find instead is sweet reggae music and the chance to sample the fresh catch of the day as soon as the fishermen offload their boats. Known as the bread basket of Jamaica, St. Elizabeth provides a lot of the island's food produce, so you'll be enjoying some of the freshest food anywhere.
READ MORE: The World's Most Colorful Beaches (World Travel Bucket List)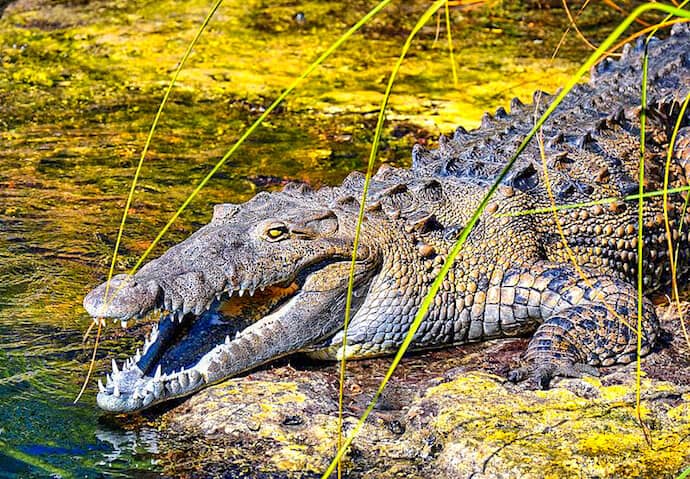 12. Take a Black River Safari Tour
Also in St. Elizabeth, the Black River is the only river in all of Jamaica that accommodates boating for a stretch of over 3 miles long. It's called the Black River because of the decomposing vegetation found in abundance here.
Your safari boat tour will take you on a leisurely ride through the jungle habitat. Nature lovers will enjoy this, as the surrounding forest boasts an amazing variety of old growth trees, beautiful plants, and hundreds of species of tropical birds, fish, and crabs.
The American Crocodiles you'll see are arguably the area's biggest ecotourism draw. Declared a vulnerable species by the IUCN, these ancient reptiles live in abundance here. Lucky visitors are often able to get up close and personal with them in their natural habitat. You might even catch local fishermen with their old-fashioned wooden crab traps out in the croc-infested waters!
This area has decidedly not been developed, leaving much of the environment in its raw natural state. The safari tour makes for a relaxing, yet inspiring end to a full day of adventuring in St. Elizabeth.
READ MORE: 13 Small Ship Cruises For Your World Travel Bucket List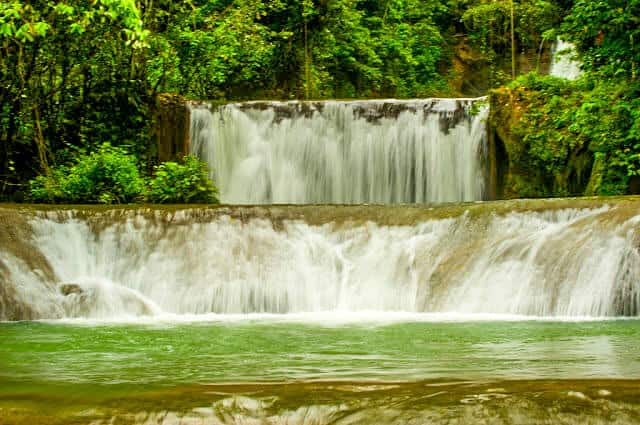 Photo by Alberto Bondoni via Flickr/CC BY-SA 2.0
13. Have a Day of Play at YS Falls
Another St. Elizabeth attraction, YF Falls cascade like a step-ladder into a stretch of natural pools on several different levels. Some of these pools have ropes hanging from tree branches high above, allowing visitors to swing and jump into the cool water below.
These falls aren't climbable, like those at Dunn's River. But there are steps all along the side of the waterfall, allowing you to access the pools on the various levels. These steps go all the way to the top of the falls, where the zipline starts. Try it out and you can fly over the entire stretch of the waterfalls for a thrilling bird's eye view.
The grounds of the property are expansive, allowing for family-friendly activities such as football games, picnics, and other forms of outdoor recreation. There are several fresh water pools available for kids to play in, and ATV tours and river tubing are also offered.
The attraction is set deep in the hilly interior of the island, and the mountainous backdrop and surrounding green vegetation offer a perfect tropical R&R experience.
READ MORE: The 10 Best Mountains in the World (World Travel Bucket List)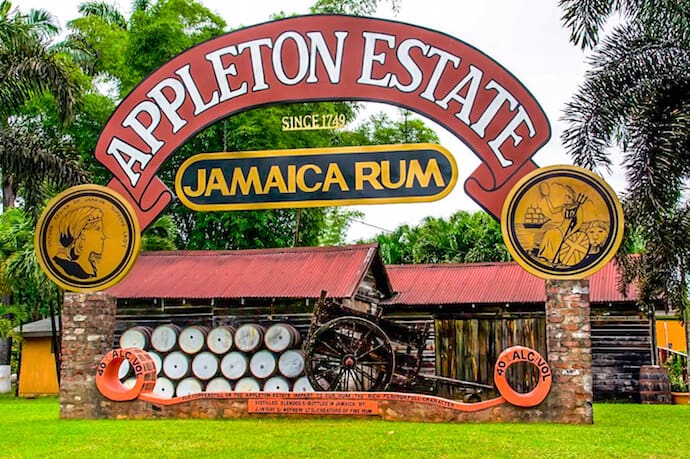 14. Take the Appleton Estate Rum Tour
One of Jamaica's oldest brands (at 265+ years), Appleton Estate is the home of the world famous rum that has won several international awards. Getting to the factory requires a bumpy ride out to an estate in the rolling hills of Siloah, St. Elizabeth. But the tasting at the end makes it worth the trouble.
The property has its own natural water source, which Appleton credits for the distinct flavor of the rum. The estate, which was renovated to the tune of about $7 million in 2017, offers guided tour to visitors who want to learn more about the very intricate process of rum distilling.
An old sugar mill is still in operation here, and you'll have a chance to spin the centuries-old machinery and see how sugar was made back during the colonial era. If you've never tried fresh sugar cane juice, this is your chance!
The tour is a quick one, but very engaging as it takes you through the island's rich history of sugar cane plantations. Of course, you'll also get to sample all the different types of rum made on the property, including some of the very rarest (which fetches a high retail price).
Needless to say, you'll leave quite giddy if you can manage to try them all!
READ MORE: The Top 10 Things to Do in Barbados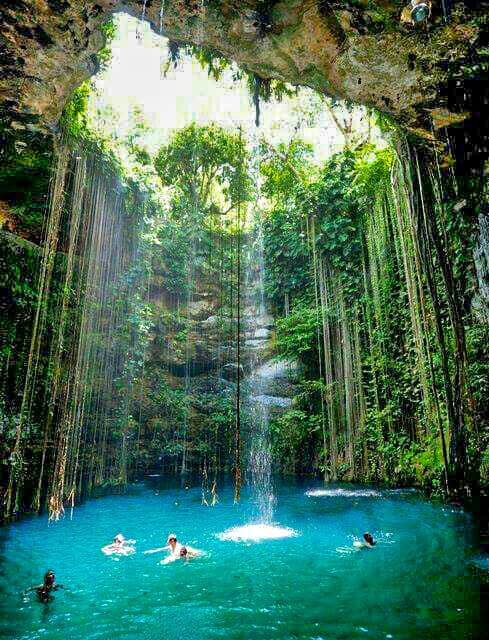 15. Bathe in the Blue Hole Mineral Spring
There are several mineral springs in Jamaica. One of the best, the Blue Hole Mineral Spring, is located in Westmoreland (about 30 minutes outside of Negril). The property offers the perfect mix of functional amenities, fun activities, and laid-back Jamaican charm.
There's nothing touristy about this attraction whatsoever. It's just good vibes and some healing minerals for your skin from the Karst limestone rocks in and around the water. The star feature here is the blue hole, which is seriously just a hole about 25 feet deep in the earth.
The lifeguards will dive off the cliff down into the water, and you're welcome to try it. But there's also a ladder leading down to the water for the less adventurous. And if going down into the hole seems a little daunting, there's also a pool on property that is fed by the same mineral spring.
If you do go down, grab some of the sand and rub it onto your skin for a natural, healing and exfoliating clay mask experience. The location also has a volleyball court, horseback riding, a restaurant serving up homestyle Jamaican meals, and a bar that's open well into the wee hours.
READ MORE: Why I'd Prefer to Forget Visiting the Dead Sea in Jordan
16. Surf the Waves in St. Thomas
If you're looking to catch some waves in Jamaica, the southeastern parish of St Thomas offers some of the island's best.
Visit the shores of Wickie Wackie beach, one of the few spots on the island where the waves get rowdy enough to accommodate surfing. The rastafarian family that live on the beach there run a surf camp and also offer lessons and surfboard rentals to visitors.
Many of the family members are also musicians, so you may be in for a treat if you happen to visit during Jamnesia weekends. Jamnesia is a regularly occurring cultural festival where the family and other artists come together to perform music on the beach.
It's a beautiful vibe, with the crackle of the bonfire, sweet reggae and dub music sounds in the air, and the pungent smell of ganja wafting all around you. Ital stews, desserts, and other snacks are available, and souvenirs from the Rastafarian culture can be purchased here as well.
READ MORE: The 20 Best Festivals in the World (World Travel Bucket List)
17. Spend a Day at Frenchman's Cove Beach
Frenchman's Cove Resort has a beautiful beach on the bay, with an adjacent river flowing into the sea. It's in the parish of Portland on Jamaica's northeast coast, far away from the bustling tourist cities.
It's a private beach, so you will have to pay a small entrance fee if you're not staying in one of the property's charming cliff-side villas. The restaurant will serve you fresh seafood or other popular Jamaican dishes right on the beach.
Because of the river running through it, the water you'll find is a mix in temperature. You'll experience the warm Caribbean Sea mixing with the chilly river in the cove's shallow, crystal clear water. Be sure to stay within the buoys: Just outside the bay, the current can get really dangerous, even for the most experienced swimmers.
This spot is popular for upscale tropical parties, weddings, and other private events due to the picturesque backdrop provided by the sharp cliffs above the water.
READ MORE: What to Pack for a Beach Vacation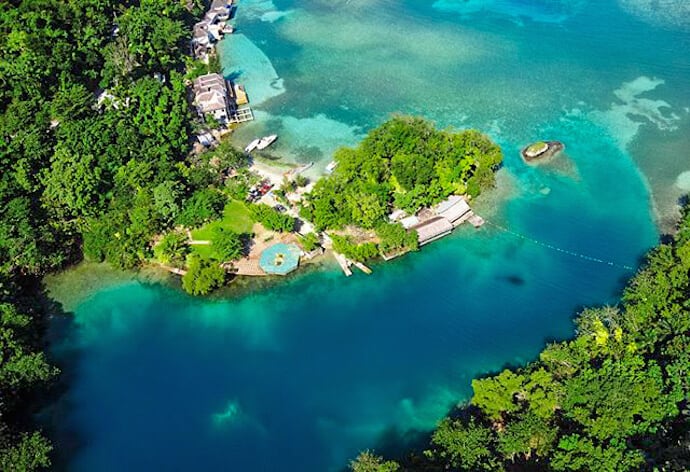 18. Take a Dip in the Blue Lagoon
Just around the bend from Frenchman's Cove Beach in Portland, you'll find what was once believed to be a bottomless lagoon.
In truth, the Blue Lagoon is only 180 feet deep, but does boast some of the most amazing hues of blue you've ever seen. It was previously known as the Blue Hole, until it was made famous by the 1980 Brooke Shields film for which it is now named.
You're welcome to jump into the refreshing lagoon for a swim, or cross to the sandy bay area where you'll find a bar set up. For those wanting a more leisurely experience, guides are on hand to float you across the lagoon. Their rafts, which are made from bamboo and paddled by locals, offer a rustic and laid-back way to explore the area.
If you're interested in more active adventures, they will also take you over to the nearby Monkey Island, which is uninhabited and offers great snorkeling and swimming from the white sand beach.
At the far end of the lagoon lies a mineral spring, which is said to have healing properties for some skin ailments. Tiny fish in the mineral spring will also give you a "pedicure" while you splash about enjoying the lagoon. This is a one of Jamaica's little-known natural marvels that must be seen.
READ MORE: The Best Caribbean Islands to Visit (If You Love Nature/Hate Crowds)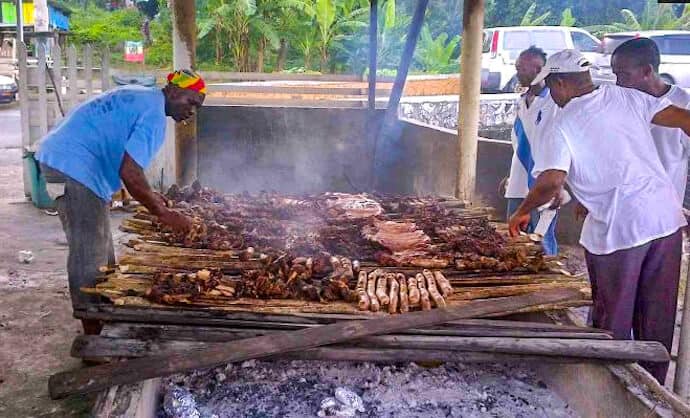 19. Grab a Bite at Boston Jerk Center
With its prime location in between Blue Lagoon and Reach Falls, you'll definitely want to make Boston Jerk Center your lunch stop while exploring the parish of Portland.
This community-based experience offers a series of seven jerk pits, some of which were among the first created in Jamaica. Here, pork, chicken, and other meats are still roasted over pimento wood, using the original spices that gives jerk its authentic Jamaican flavor.
Jerking meat dates back to the 1600s in the Blue Mountains, where maroons would utilize the method for curing wild boar roaming the hills. It was eventually brought down to the beaches, where you can sample true Jamaican jerk today.
The authentic recipe calls for pimento (allspice), thyme, and hot pepper, but has evolved to include onions, cinnamon, nutmeg, and ginger. You can purchase marinades made by the masters of the jerk pits here to try it out on your favorite meat or seafood back home.
READ MORE: Authentic Jerk Chicken Recipe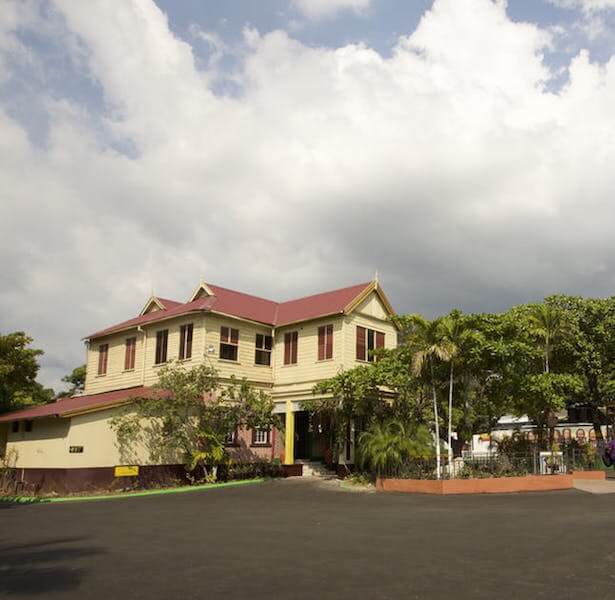 20. Visit the Bob Marley Museum & Original Home
Long before he became famous leading The Wailers, Bob Marley grew up in a community called Nine Miles, which is located in the hills above Ocho Rios. Today, both his remains and those of his mother, Cedella Booker Marley, are held here.
Their original home was preserved with many items used by the iconic reggae artist and his family. His clothes, pots and pans, Bible (with a spliff stuck inside), and favorite guitars that he used on stage are all on display. During a tour of the house, you'll see where Bob wrote some of his most famous lyrics as well as his favourite spot to light up some ganja.
You can also find many of his awards and accolades over the years on display, both here and at the Bob Marley Museum in Kingston. The museum is inside the home where the legend lived as an adult up until the time he died. It's also home to the world renowned Tuff Gong studio (which is still in operation today, with sons Stephen and Ziggy Marley often recording there).
Photos aren't allowed inside any of the tours, but you are welcome to take photos on the grounds outside. If you're a fan of his music, either tour is certainly worth it for the up close and personal look into the simple life of such a famous musician. –Monique Solomon of IrieDiva
READ MORE: Caribbean & Latin American Art (History & Travel Guide)
THE BEST PLACES TO STAY IN JAMAICA
Mocking Bird Hill – Nestled on a hilltop in the outskirts of Port Antonio between Jamaica's northeast coast and the majestic Blue Mountains, Hotel Mockingbird Hill is a romantic 4-star 10 room eco boutique hotel where you can slowly meander through 6.5 acres of botanically diverse gardens, enjoy complimentary afternoon on the terrace, or relax at Frenchman's Cove Beach just a few minutes away. Check Prices or Read Reviews.
Zimbali Culinary Retreats -Located on a 71/2 acre 100% organic fruit farm on Caanan Mountain approximately 25 minutes outside Negril, this top-rated 6 room hotel offers a range of wellness services, including massage, meditation sessions, yoga programs, hiking and swimming. However, the main attraction is the on-site restaurant which has the #1 ranked Farm to Table cooking tour. It also offers special vegan, vegetarian, & gluten-free dishes. Delicious organic meals are included with your stay. Check Prices or Read Reviews.
Country Country Beach Cottages – Situated on the famous seven-mile beach in Negril, all 30 hand crafted cottages are set on a winding path that leads directly to the beach. The multi-colored one- and two-storey cottages give guests both seclusion and the sea in their very own tropical paradise. The cottages are air conditioned and include wireless internet access. Enjoy a relaxing pre-dinner drink in the property's cosy lounge bar, then head to the restaurant for an evening meal. For those preferring to dine out, the surrounding neighbourhood offers several bars and restaurants serving a choice of varied cuisines. Check Prices or Read Reviews.
If you enjoyed reading our Top 20 Things To Do in Jamaica, you might also like:
Lee "Scratch" Perry- Jamaica's Dub Legend
Dub Reggae: The History, Evolution & Top 10 Albums
The 20 Best Things to Do in Aruba (For Nature & History Lovers)
The 20 Best Things to Do in Curacao (For Nature & History Lovers)
Top 20 Things to Do in Cancun (For Nature Lovers)
St Thomas Islands: Outdoor Adventures on Cas Cay
St. George, Bermuda: Oldest Town in the New World
Dominican Republic Outdoor Adventures
St Kitts Travel Tips (A St. Kitts Travel Guide)