Having spent several years working on permaculture gardening projects in Latin America, I've had the pleasure of visiting many of the region's best Mayan ruins. It's amazing when you consider the fact that these ancient structures span more than 2,500 years of Mesoamerican history.
Though the era of Maya civilization dominance ended some 500 years ago with the Spanish invasion, their historical and cultural influence lives on today. Most people immediately recognize their ancient architectural style, their colorful clothing, and their cuisine.
The Maya people contributed to our modern-day calendars, our use of numbers, our systems of government, and much more. They produced incredible pyramids comparable to those in Egypt. They were great decipherers of the stars. They created their own written language– the only one known of the pre-Columbian Americas. They even gave us hot chocolate!
In 2012, many spiritual travelers went batty because the Mayan calendar predicted a new age (which some perceived as an apocalypse of some sort) starting on December 21st. Luckily for us all, it turned out that the ancient text might have been misinterpreted.
READ MORE: 10 Ancient Archaeological Sites (World Travel Bucket List)
Even without such extraordinary events on the horizon, millions of tourists choose to visit the 4,400+ documented Mayan ruins each year. Not only are these impressive structures monuments to the rich history of the Maya, but they're also located in areas renowned for their extraordinary natural beauty.
At its apex, the Mayan empire stretched from the most easterly reaches of Mexico's Yucatan Peninsula all the way down to Honduras and El Salvador. The Maya had a large, diverse civilization, with dozens of languages, regional distinctions, and elaborate rituals.
With each new site you visit, there is more of this history waiting to be discovered. Best of all, modern Mayan people still occupy these areas, preserving the customs of old and creating new ones to boot. Here's a look at my picks for the 10 best Mayan ruins to explore: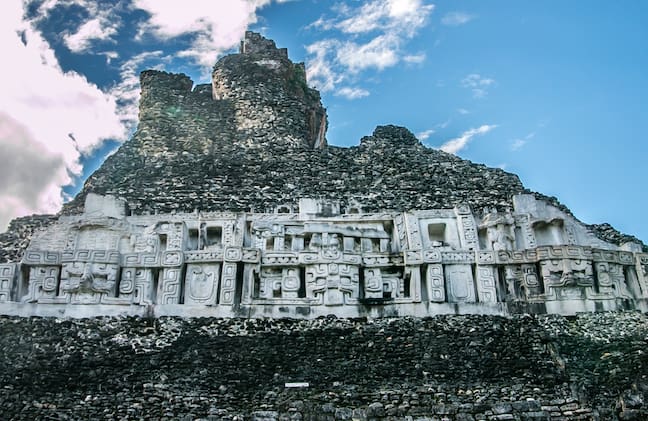 MAYAN HISTORY
The Maya civilization was beginning to form, via hunter-gatherer groups, as early as 2600 BCE. But it was in the Pre-classic period (1800 BCE – 250 CE) that villages and agriculture developed and became organized. During the Classic period, between 250 CE and 900 CE, the Ancient Maya reached their peak power.
The civilization never exactly unified cohesively, but was more like an assembly of small states. Each had a king, with the stronger cities dominating the weaker ones. Then, the Ancient Maya cities were dramatically and somewhat inexplicably abandoned.
In the Pre-classic period, the Maya mastered agriculture. This was likely due to the cultivation of more productive maize crops and the development of nixtamal, a process that drastically increased its nutritive value. The corn was grouped with beans, squash, peppers, avocados, and tomatoes, to create fields with valuable symbiotic relationships.
Thanks in part to more reliable, stationary nutrition, cities gradually developed during the Classic period. As the civilization hit its stride, people had more time for intellectual pursuits.
Science, art, and architecture advanced during this era, as did trade, religion, and social hierarchies. They developed a calendar and writing systems. They built huge pyramids, vaulted ceilings, and elaborate ball courts. They used advanced techniques with ceramics, mathematics, and astronomy.
READ MORE: Museo Maya de Cancun (Museum of Archaeology)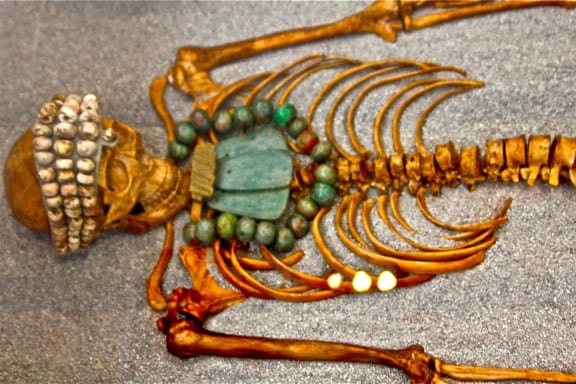 THE DECLINE OF MAYA CIVILIZATION
At this time, these thriving cities grew considerably, both in size and population. Some historians believe that this growth is what ultimately caused the demise of the ancient Maya civilization.
The "collapse" of the Maya still remains a mystery, though there is no lack of theories as to its cause. What we do know is that the fall of the great Maya cities was not an immediate occurrence, as would happen with something like a pandemic or natural disaster.
The gradual decline took around 150 years. Scholars have cited three factors in the demise, with each having some influence. There was increased warfare, both within the civilization and possibly from outside. Overpopulation was straining their available resources. And that strain may have exacerbated by a series of droughts, starting around 800 CE.
However, it is extremely important to note that this collapse was not the end of the Mayan culture. In fact, the Maya remain a huge presence today in the Mexican Yucatan, the Guatemalan Highlands, and parts of Belize.
In these places, millions of Mayans continue to live in small villages, speak their indigenous languages, and uphold ancient religious and agricultural customs.
READ MORE: Exploring Rio Secreto, the Riviera Maya's Underground River
MAYAN RUINS MAP
THE 10 BEST MAYAN SITES TO VISIT
The civilizations of the Ancient Maya covered a huge sprawl of the Americas, including shrubby drylands, murky swamps, picturesque coastlines, and lush tropical mountains.
This means that many different ecologies and landscapes were at play. This, in turn, led to ruins in overgrown jungles, massive pyramids towering over desert-like expanses, and coastal cities overlooking the Caribbean.
As a traveler, it's difficult to find such diversity deriving from a cohesive culture in other parts of the world. These are ten of the most revered Mayan sites to visit…
MAYAN RUINS IN BELIZE
Caracol
Caracol (Spanish for snail) was named by the colonial explorers, who noted the number of snails at the site. But the Maya referred to this city as Oxwitzá, or "three hill water."
Whatever we call it, the site dates back to around 330 AD. But it peaked in the Mayan sweet spot of 600-800 AD, by which time it had become one of the most important regional political centers of the Maya Lowlands. It was completely empty by 1050.
Caracol is located less than 50 miles from Tikal (of whom it was once a client state, and eventually an enemy) and swaddled in centuries of jungle. At the site, there are several plazas, a couple of ball courts, incredible art, and over 100 tombs. The highlight is the "Sky Place," or Caana, which has four palaces and three temples.
These are the largest ancient Mayan ruins in Belize, covering nearly 34 square miles. Caracol is now part of the Chiquibil Forest Reserve, and has not been overly excavated. In other words, there will be plenty of wildlife to spot on this journey.
READ MORE: Scuba Diving the Belize Barrier Reef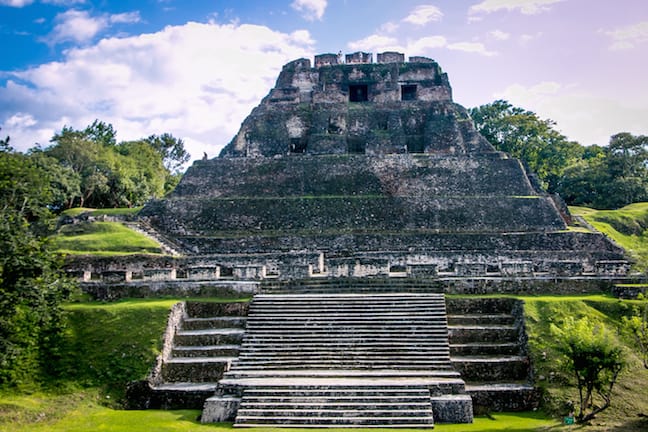 Xunantunich
Built some 1300 years ago, Xunantunich (whose name means "Sculpture of Lady" in the Maya language) was the ceremonial center in the Belize Valley.
The site is located along the Mopan River, near the border with Guatemala. Its central feature is Belize's second tallest structure (at 130 feet), which is rather generically referred to as "El Castillo."
Though archaeological evidence indicates the area was populated as early as 1000 BC, it didn't blossom until it was connected with nearby Naranjo in the late seventh century. The site consists of over a dozen palaces and temples, half a dozen plazas, ball courts, and much more that still has yet to be unearthed.
One of the highlights of Xunantunich is that visitors are allowed to climb to the top of El Castillo. The stunning scenic view from the top includes the surrounding ruins, then stretches out over miles and miles of jungle. Another nice part of this site is that it doesn't have the overwhelming crowds that mass tourism attractions like Chicken Itza get.
Where to Stay near Xunantunich
READ MORE: The Ancient Mayan Ruins of Xunantunich
MAYAN RUINS IN GUATEMALA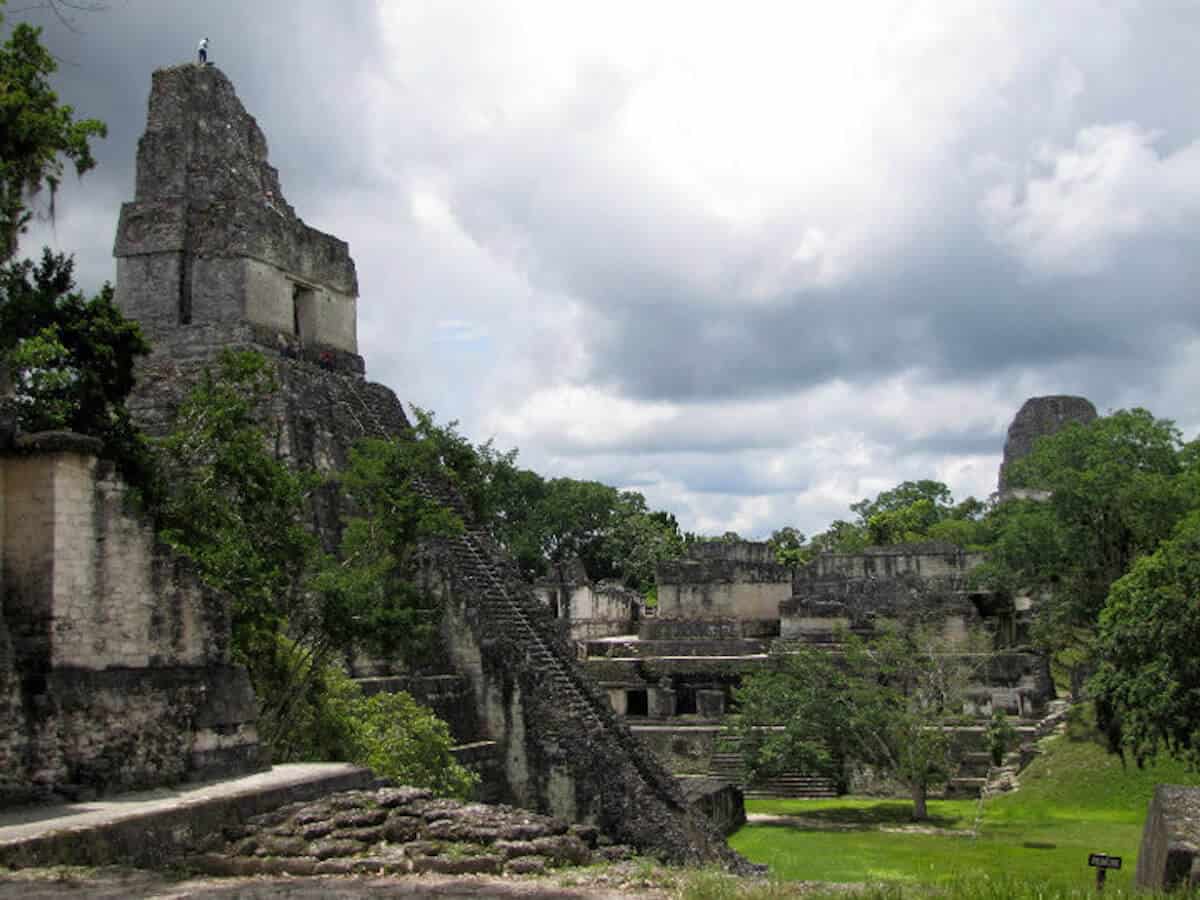 Tikal
Tikal is such a wild and remarkable sight that George Lucas actually cast it as a planet in the original Star Wars. It was given UNESCO World Heritage Site status shortly thereafter (in 1979), and remains amongst the most visited Mayan sites.
Archaeologists believe that Tikal was one of the great cities of the eighth century, housing over 100,000 people. But it was largely abandoned by the middle of the ninth century.
Tikal has several canopy-piercing pyramids with a myriad of trails connecting them. In between the site's estimated 3000 structures, great swaths of jungle teem with wildlife. Along the way, visitors can expect to spot Howler Monkeys, Pisote (a member of the raccoon family), Tarantulas, and Wild Turkeys.
There are a couple of towering buildings that visitors can climb at Tikal. And, for those willing to pay for a guide (which is recommended), there are lots of secret spots to discover and an elaborate water harvesting system that is easy to miss.
READ MORE: The Chicken Bus, Guatemala's Unusual Transport
El Mirador
At the moment, I'd say El Mirador (known as "the Lost City of the Maya") is arguably the best Mayan site for those with a thirst for adventure to visit.
Once home to an estimated 200,000 people, it's one of the oldest and largest ancient Mayan ruins. And, despite being discovered back in 1926, it still isn't easily accessed.
Now clad in jungle, El Mirador was founded in the 6th century BC, rose to glory about 300 years later, and was dearly departed by 150 AD. The ancient ruins include hundreds (if not thousands) of buildings, including the largest known structure built by the Maya, the Dante pyramid complex.
Even El Tigre, another pyramid in the site, is several times bigger than Tikal's largest. And yet no major excavation effort has ever been attempted at El Mirador. So it's a great place to get a grasp of how wild and untamed these sites look when they're first discovered.
It takes a hot, insect-laden 5-day hike to visit the great city. And most of what's there is still buried in the jungle. But man, what an experience!
READ MORE: 40 Things You Should Know Before Traveling to Guatemala
MAYAN RUINS IN HONDURAS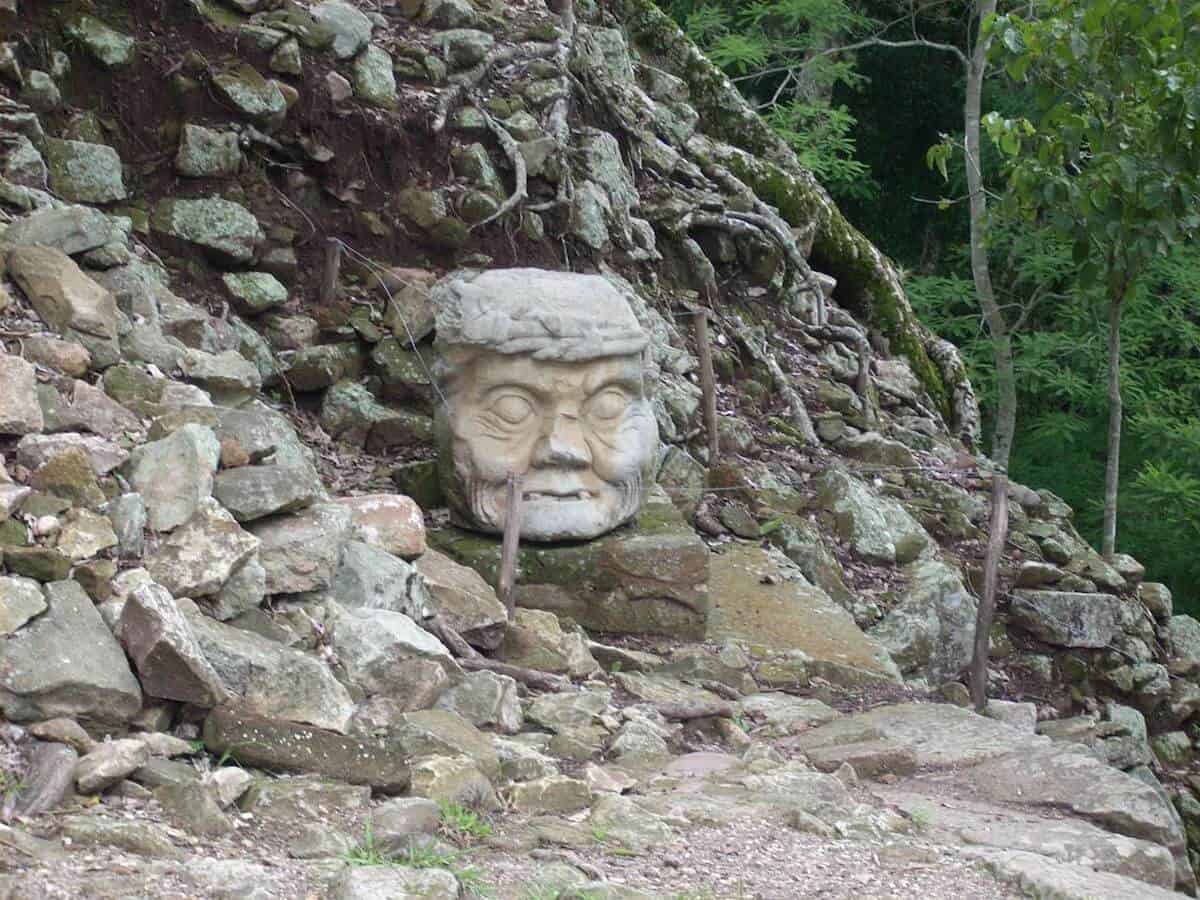 Copán
The earliest evidence of human habitation in the Copán Valley of Honduras dates back to 1500 BC. But the Maya are believed to have appeared there just this side of AD, with the arrival of Yax Kuk Mo, a leader from Tikal.
Copán thrived during the Classical period of the Mayan civilization, which lasted from 600-900 AD. It's now a protected UNESCO World Heritage Site.
Copan Ruinas lies just across the border from Guatemala. It has large, open plazas, as well as a number of altars and monoliths. It is also home to the world's biggest archeological cut, revealing several layers of floor beneath the Great Plaza.
Like many Mayan ruins, this site centers around a main complex, with many other smaller developments around it. The central complex has five major plazas, including the Hieroglyphic Stairway Plaza, which has the longest known Mayan inscription (consisting of over 1800 glyphs).
READ MORE: Macaw Mountain, Honduras: The Park of Living Jewels
MAYAN RUINS IN MEXICO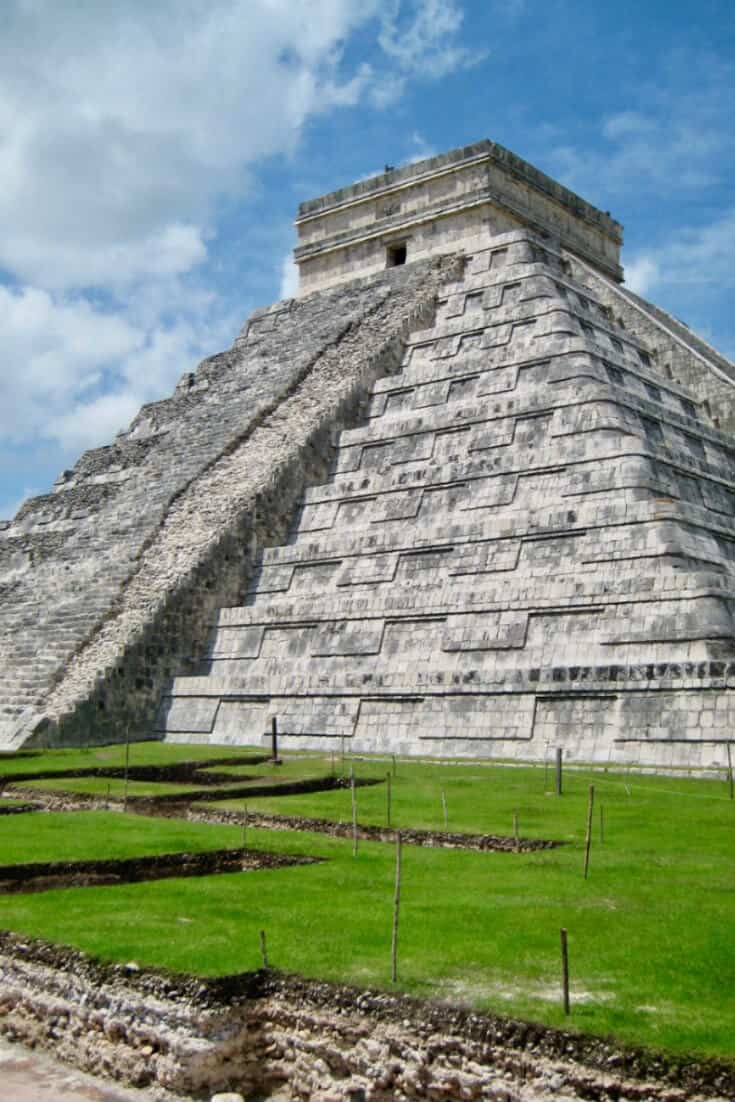 Chichen Itza
Chichen Itza's El Castillo (a.k.a. the Temple of Kukulkan) is probably the most recognizable of all the Mayan ruins. It doesn't hurt that this sacred historic site is located in the Yucatan Peninsula, just a couple of hours drive from Cancun.
The ancient city functioned as an important locale and urban powerhouse for over 400 years (from 750 to 1200 AD). As a tourist attractions today, Chichen Itza is a fun collection of mysterious designs and dazzling feats.
There are numerous references to astronomy and the Mayan calendar hidden within the different structures. It also has the largest ball court in the Americas– a facility for a high-stakes basketball/soccer type game. A sacrificial death was the losers' honorable fate.
When visiting Chichen Itza, going early in the day will make for a much more intimate experience. Now considered one of the New Seven Wonders of the World, the site gets very busy and bustling by midday. Visiting during one of the equinoxes promises an amazing shadow serpent that displays just what talented designers the Ancient Maya were.
Where to Stay near Chichen Itza
READ MORE: Swimming with Whale Sharks in Cancun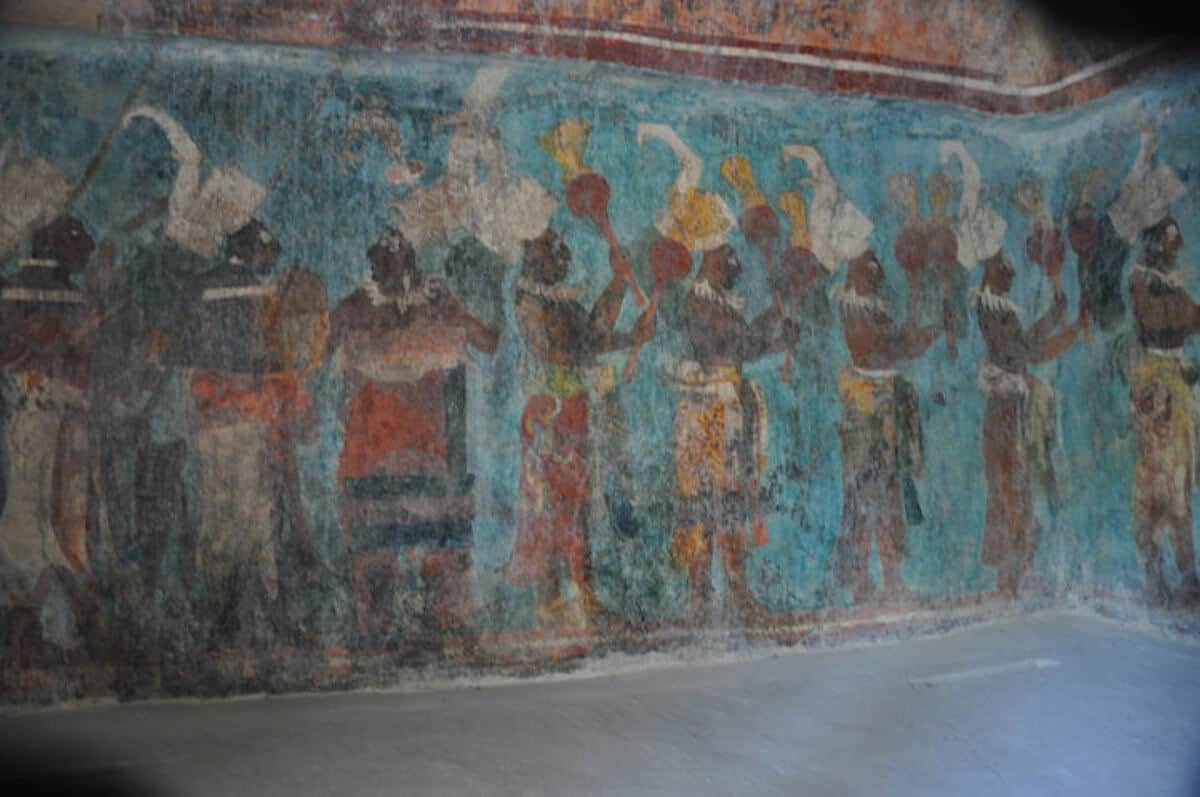 Bonampak
In Chiapas (the same state as Palenque), along the Lacanha River (for which Palenque was originally named), Bonampak is a relatively small Mayan site by comparison.
It dates back to the Early Classic period, with the bulk of its construction not happening until the 8th century. Rather than aweing people with huge temples and pyramids, this site is most notable for its magnificent murals.
Bonampak's famous murals capture scenes of war, ceremony, and royal life. Covering the walls of three rooms, they offer a very unique look at the skilled fresco-style artwork of the Maya, as well as glimpses into the lifestyles of the ruling class.
The paintings are highly regarded for their vivid colors, which is something rarely seen at other Mayan sites.
READ MORE: Caribbean & Latin American Art History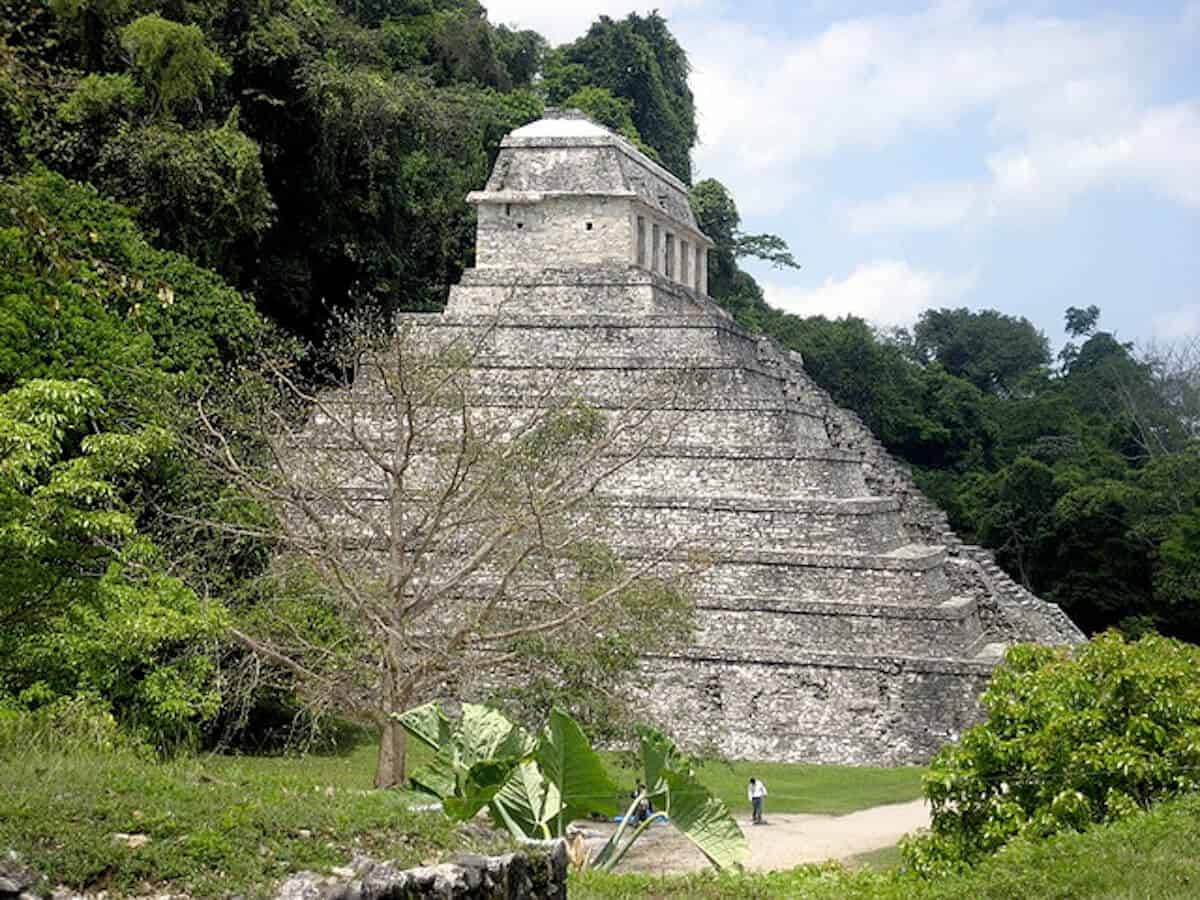 Palenque
Palenque is perhaps best thought of as Mexico's version of Tikal. The Mayan ruins are set deep in a jungle that is believed to have been settled as far back as 500 BC.
The city, however, was at the top of its game during the 7th century, when it was under the rule of "Pakal the Great." Imagine him as the New World equivalent to Egypt's King Tut.
Thanks to of an abundance of soft limestone in the area, Palenque is notable for its intricately carved reliefs. Its former designation, Lakamha, means "big water." This name was most likely in recognition of the beautiful collection of waterfalls in the area and, obviously, the Lakamha River.
Palenque has three temples for three different gods– an aquatic god, a lightning deity, and a sun god. Two of the temples, the Temple of the Cross and the Temple of the Foliated Cross, have crosses that resemble those in Christianity. But they are, in fact, completely unrelated Mayan symbols.
READ MORE: Jason DeCaires Taylor's Cancun Underwater Museum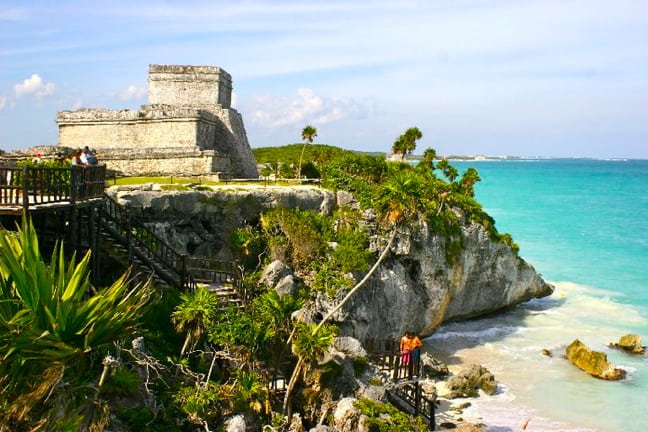 Tulum
Tulum was one of the last big Mayan cities to be built, sometimes in the late 1200s. It's located on the Caribbean coast, less than 100 miles south of Cancun.
Unsurprisingly, Tulum acted as a seaport for trade (mostly turquoise and jade). Consequently, it is one of the few Mayan sites that is surrounded by a protective wall.
There are many well-preserved structures in Tulum, but its show-stopping feature is the location. The Caribbean backdrop and white sand beaches merge atop a limestone cliff dressed with remarkable Mayan temples. This is a unique site because it is the only one right on the coast, with its own beach.
Other than the sand and surf, Tulum is special because it is so well-preserved and part of the post-Classic period of Mayan history. It's also a great place for spotting large, free-roaming, camera-friendly Iguanas.
READ MORE: 25 Epic Things to Do in Cancun (For Nature Lovers)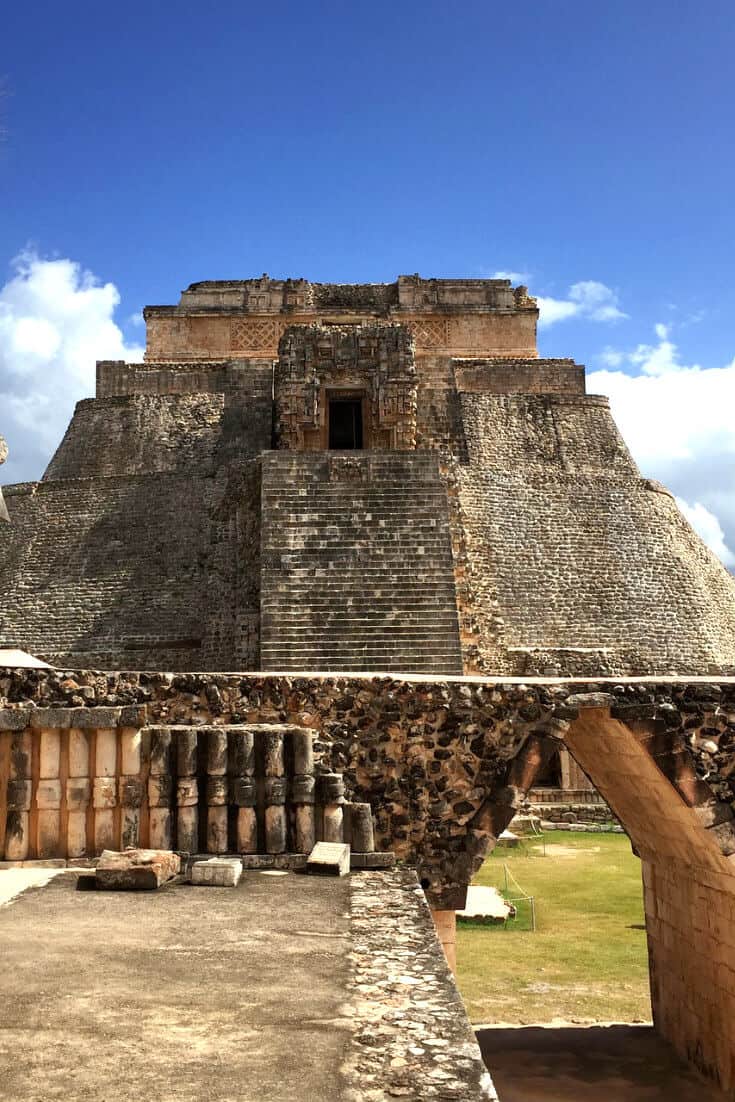 Uxmal
One of many Mayan ruins to be honored with UNESCO World Heritage protection, Uxmal was once a huge population center on the Yucatan Peninsula. It reached its height between 600 and 900 AD, after which nearby Mayan sites took the lead.
The site's name means "thrice built," a reference to its largest structure– The Pyramid of the Magician– which was put together in stages.
Uxmal was intended to honor Chac, the Mayan god of rain. Otherwise, it is unique in the Yucatan because it does not have a cenote.
Uxmal covers over 150 acres and includes The Palace of the Governor, a building longer than a football field with over 100 stone masks of Chac. It also has Mayan pyramids, which are always breathtaking to see.
READ MORE: 10 Latin American Ecotourism Adventures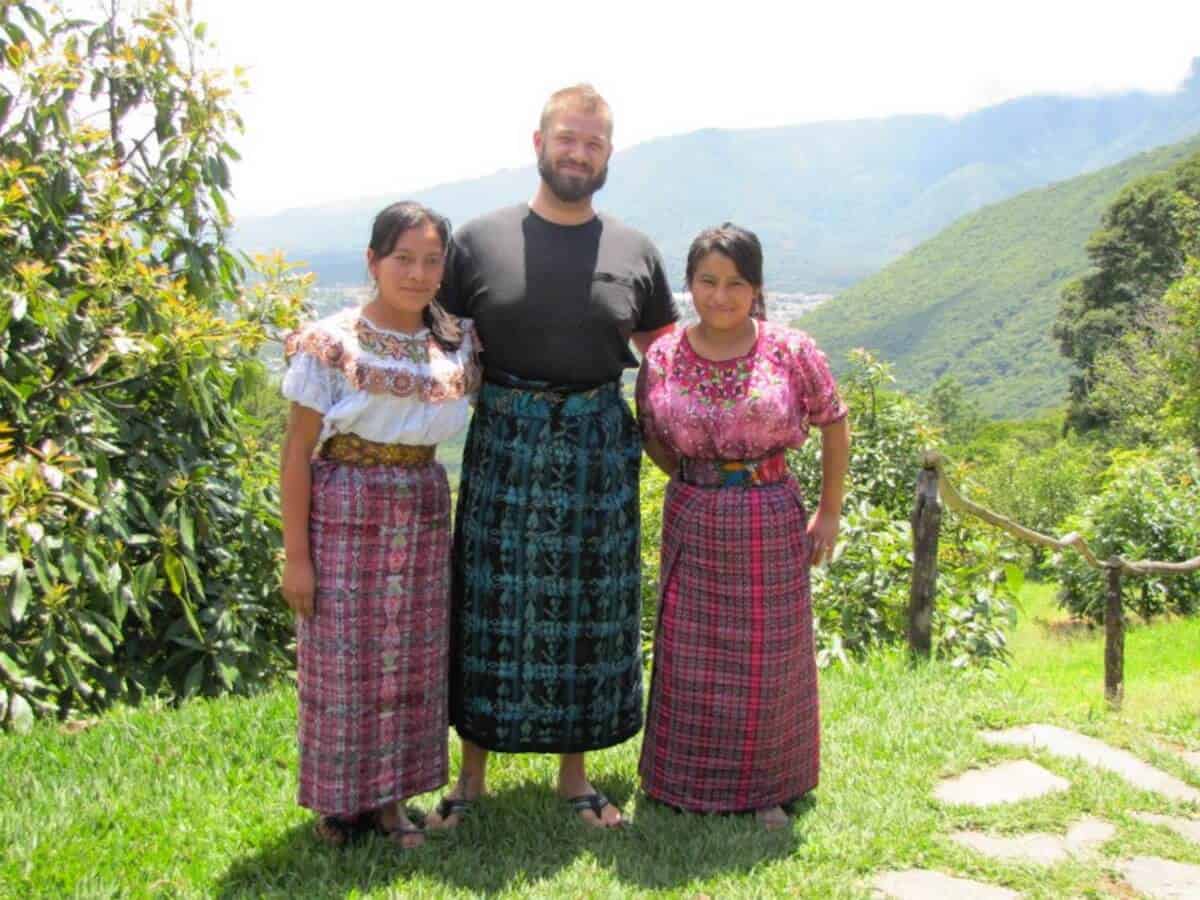 THE MAYA OF MODERN TIMES
Despite the mysterious collapse of their empire, there seems to be no end to the ancient relics and influence the Maya left behind. And, as previously discussed above, there are still so many ruins waiting to be uncovered. But let us be careful not to forget that the Maya are still around, many of them working to preserve their history and cultural traditions.
A visit to any of these awesome archaeological sites will no doubt put adventurers in the midst of a modern-day Maya civilization. There are village markets with world-renowned textiles. There are beautiful cacao farms, upstart coffee cooperatives, and shamanistic rituals. There are traditional dishes and clothing still being worn today.
More than anything, the Maya—like their ancient architecture, sculptures, and scripts—seem to have a culture of resilience. They survived the devastating collapse of all their major cities. They endured depopulation brought on by diseases introduced by the Spanish. They overcame genocidal governments in the 1900s. And still, a century later, they press on.
For more interesting info on the modern Mayan culture, there are many modern examples to explore. In San Cristobal de Las Casas, the non-violent Zapatista movement has been fighting for the rights of indigenous Maya for decades now.
They have created jaw-dropping works of art. In 1992, Rigaberta Menchu, author of I, Rigoberta Menchu: An Indian Woman in Guatemala and Crossing Borders, won the Nobel Peace Prize and is a UNESCO Goodwill Ambassador.
READ MORE: Best Coffee in the World ( A Gourmet's Guide)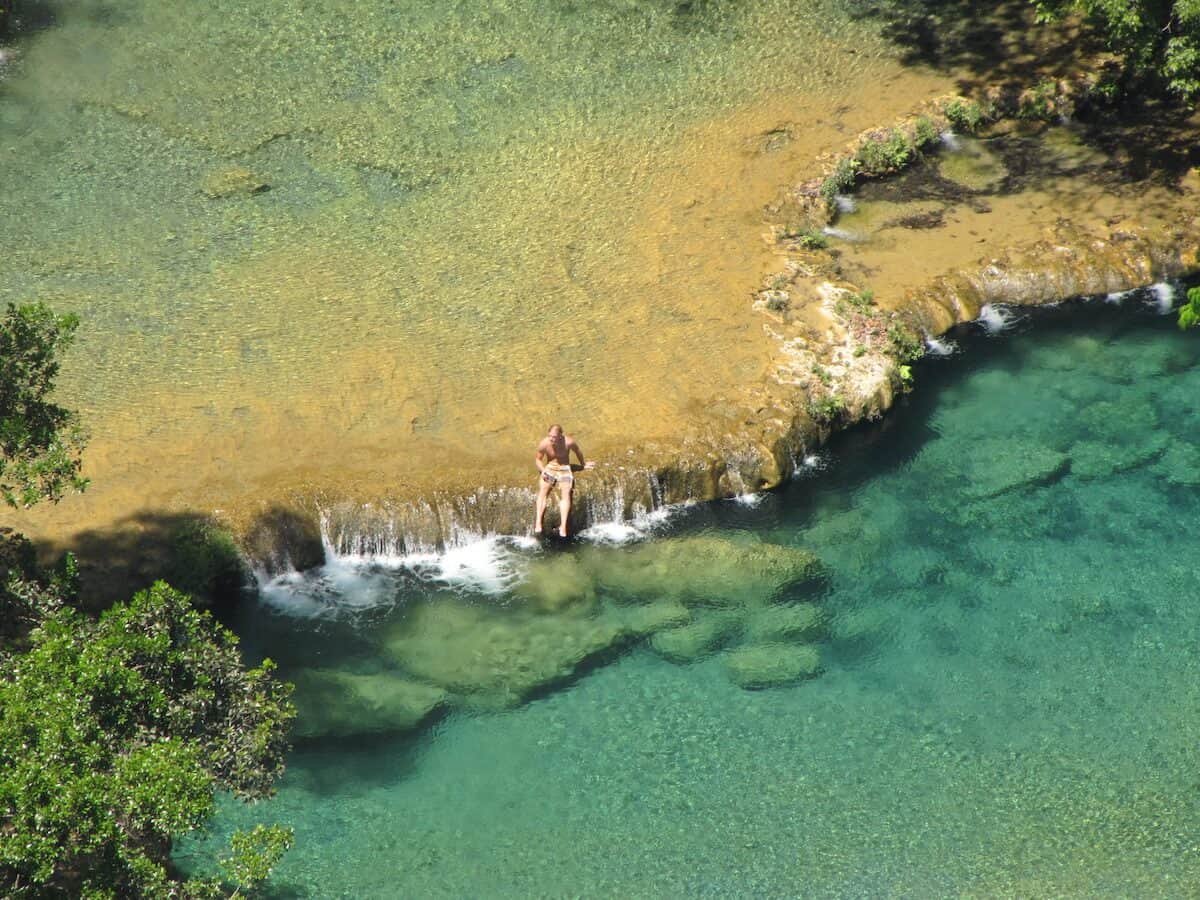 MORE AMAZING MAYAN SITES
The above-mentioned sites are far from the only ones of note. We limited our best-of list to 10 simply because it's a nice, round number, and covering them all would be nearly impossible. However, for the gung-ho explorer who just can't get enough of Mayan culture, here's an ever-so-brief take on some other very noteworthy Mayan sites for visitors.
Calukmal is in the Campeche region of Mexico and involves a lengthy detour to reach. But the drive has mesmerizing scenery, and the location is in a large biosphere reserve. There are lots of artifacts simply strewn about the site, and lots of wildlife roaming through it.
Piedras Negras is located along the banks of the Usumacinta River, which forms the border between Mexico and Guatemala. "Piedras Negras" translates to "black rocks," and this site is beloved for its fine sculptures. The site is remote and largely blanketed in jungle.
Semuc Champey is not actually a ruin, but it is a famous Mayan site located in Guatemala. It is known to be sacred water and consists of paradisiacal pools that cascade through the jungle. Here the river has carved away limestone to create interesting caves and rock formations.
Quirigua Archeological Park, a UNESCO World Heritage Site located in the Izabal region of Guatemala, contains intricately carved stelae, altars, and statues. Great measures have been taken to protect the artifacts on-site for further study.
Actun Tunichil Muknal, the most popular cave in Belize, is an experience for the fit and adventurous. Once a Mayan burial site, the cave is full of ceramics, pottery, and other ceremonial objects. Its famous skeleton, "The Crystal Maiden," is from of a 20-year old girl whose bones have been cemented into the floor by natural processes. Some chambers require you to take off your shoes so as to not damage the artifacts.
Cobá, located two hours southwest of Cancun, is estimated to have been home to 50,000 people by the 7th Century. The ancient city is expansive enough to make renting bikes a good idea, and archaeologists estimate 80% of it remains to be excavated. Highlights include two pok ta pok ball courts and several pyramids, the most impressive of which– Ixmoja– is the tallest in the Yucatan Peninsula at 138 feet. –by Jonathan Engels